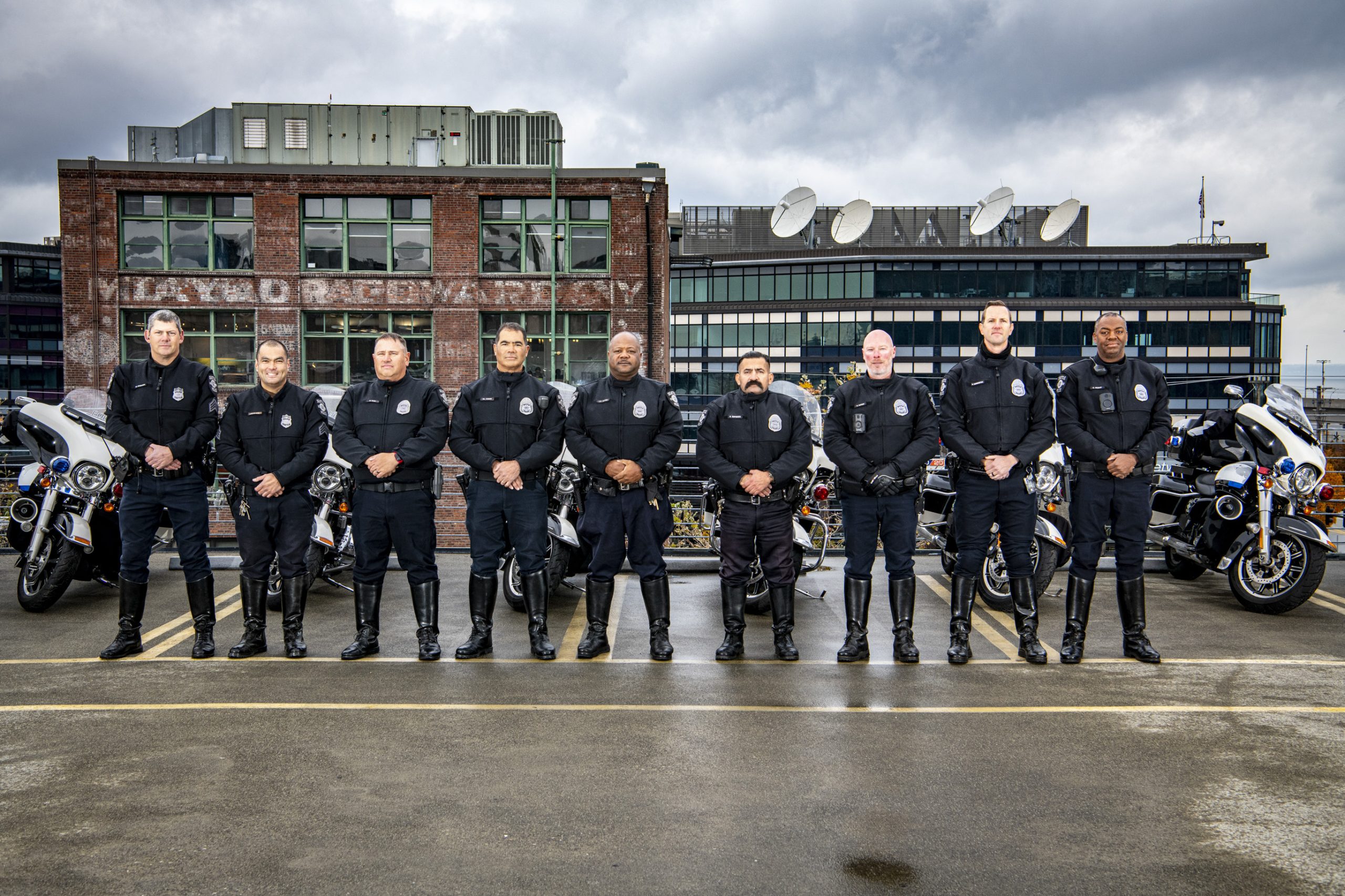 Support the Seattle Police Foundation Grant Program
FOR IMMEDIATE RELEASE: December 7, 2022
Media Contact:
Chris Hendrickson, Communications Manager
Seattle Police Foundation
425-205-0328 ● chris@seattlepolicefoundation.org
SEATTLE, Wash. – Throughout 2022, Seattle Police Foundation donors have allowed the Foundation to dedicate resources to several key initiatives, including Officer Wellness, the lifesaving EMT Unit, Harbor Patrol Boat 4, Beds for Kids, and more.
Donations to the Seattle Police Foundation directly support SPD officers. To help the Foundation continue this vital work, please consider making a year-end gift to the Seattle Police Foundation grant fund.
SPF's grant program is an integral part of what the Foundation does. Offering funding through a competitive grants process empowers the men and women of the Seattle Police Department, allowing them to activate meaningful projects and programs that improve officer safety, grow community enrichment, and spark innovation. From haircuts for youth to police horses to community events and more, SPF's grant program helps bridge the crucial gap between what the City of Seattle can fund for the Seattle Police Department and what it cannot.
Currently, SPF has several outstanding, unfunded grants. With the community's support, SPF can help bring these and other ideas to life:
Cooking with the Chief – this fun series would provide youth in our community the chance to take a cooking class with none other than Chief Adrian Z Diaz himself
Courageous Kids Lion program – this grant provides plush lions and certificates of courage for SPD Community Service Officers to hand out to youth impacted by abuse and trauma
K9 Unit first aid training and equipment – this grant would fund vital medical training and equipment for SPD K9 handlers and their four-legged partners
A gift to the Seattle Police Foundation has a direct impact on public safety by enabling the programs and initiatives funded through the SPF grant program.
Every day, Seattle police officers demonstrate their commitment to service in a multitude of ways. Now, SPF asks that the community demonstrate its support by making a meaningful donation to the grant program.
The Seattle Police Foundation raises support and awareness for the Seattle Police Department. We are a 501(c)(3) nonprofit and have proudly served the men and women of SPD and the Seattle community since 2002. Please learn more about us on our website.
###