Celebrity Waiters Luncheon
Celebrity Waiters Luncheon
The 2023 Celebrity Waiters Luncheon took place Friday, May 12, at the Fairmont Olympic Hotel in Seattle. For more information about this year's event, please check out the Celebrity Waiters website.
Friday May 12 marked the 39th annual Celebrity Waiters Luncheon, of which the Seattle Police Foundation was excited and honored to be the beneficiary for the second year in a row.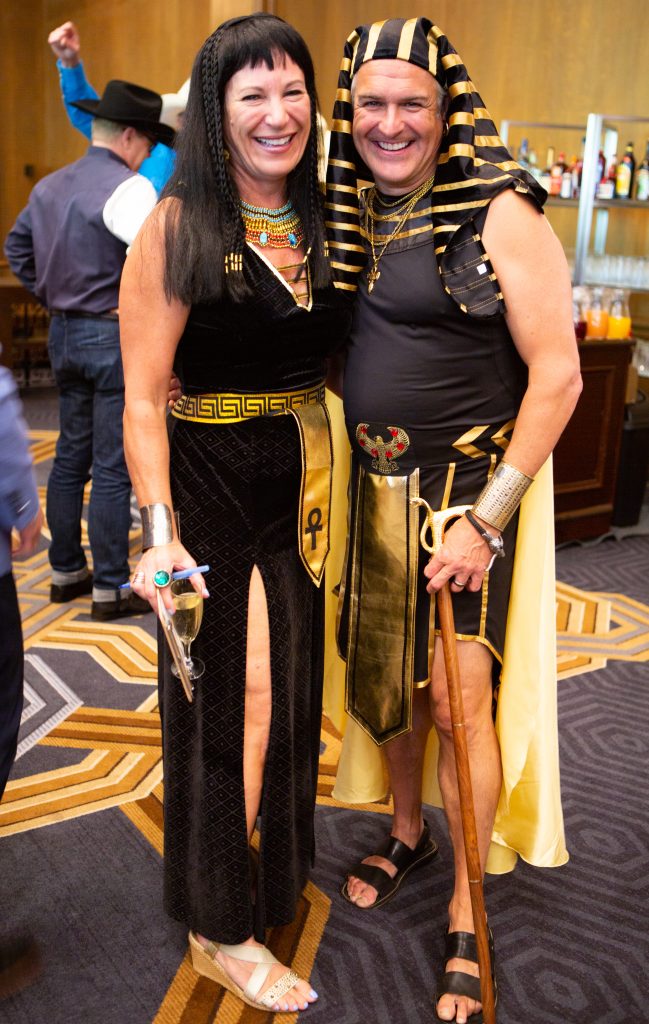 As high noon approached, throngs of costumed guests assembled in the Spanish Ballroom at Seattle's iconic Fairmont Olympic Hotel, dressed as everything from to security guards and to jungle creatures. The creativity of CWL waiters and guests run amok with this year's theme, which was "Lunch at the Museum," a play on words inspired by actor Ben Stiller's 2006 blockbuster film "Night at the Museum."
This year we decided to keep our mission broad, and prioritized investments in the Seattle Police Department EMT Unit, Officer Wellness, and Community Engagement. We wanted to preserve flexibility in how we apply this vital funding, so that we're better able to meet Seattle police officers where they're at and fund the programs and items that they need the most. By doing this, we are much better able to connect police and community while also working to enhance officer wellness and morale.
The raise-the-paddle beneficiary was the EMT Unit, which solely relies on Seattle Police Foundation funding as it is not supported by the City of Seattle. SPD EMS Coordinator Tyler Verhaar gave guests an overview of the EMT Unit, what it does, and how it saves lives.
"The Seattle Police Department EMT unit is a breed of extraordinary individuals," Verhaar said. "These men and women volunteer to go into harm's way and render aid to those who need them, regardless of who they are or what circumstance brought them there."
Seattle businessman and SPF board member Zach Laster-Hazzard spoke about the importance of the Unit, which saved his life in 2018 after he was the victim of random gun violence. Thanks to Zach's compelling testimony, along with Verhaar's passionate overview of the Unit, CWL guests generously raised their paddles to the tune of $311,000 for the EMT Unit.
This money will pay for training and the specialized medical kits needed by officers in the EMT Unit and will help save many lives in the Seattle community. We are very grateful!
Overall, the Celebrity Waiters Luncheon brought in around $572,000 in funding to help make Seattle a safer, healthier community for all who live, work, and play here. If you would like to learn more about the Celebrity Waiters Luncheon, please visit the website at: http://www.celebritywaiters.org/.