Celebrity Waiters Luncheon
Celebrity Waiters Luncheon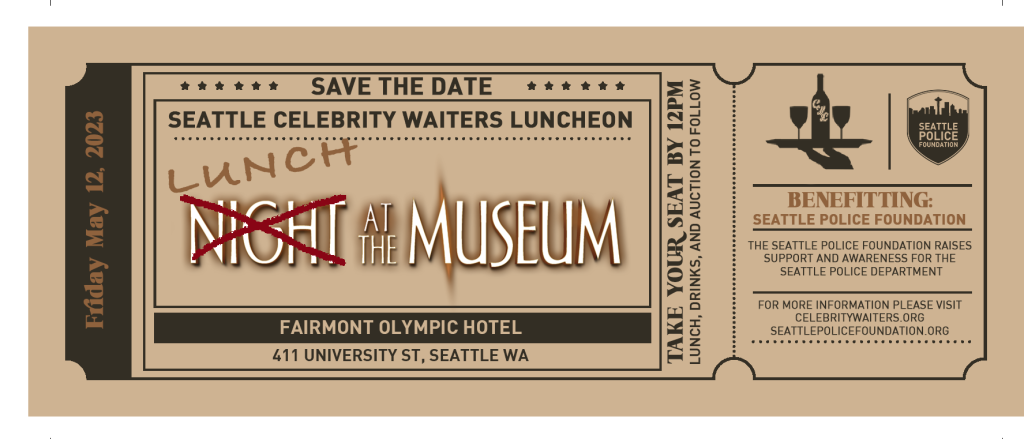 The 2023 Celebrity Waiters Luncheon takes place Friday, May 12, at the Fairmont Olympic Hotel in Seattle. For more information about this year's event, please visit the Celebrity Waiters website.
In 2022, Seattle Police Foundation was added to the esteemed list of Celebrity Waiters Luncheon event beneficiaries. This quirky, vibrant event brings together community leaders, representatives from key businesses, and local philanthropists, for a fun-filled lunchtime auction that raises money for a local charitable organization.
The 2022 event, called "AzUR Blu!" raised over $412,000 to help SPD build community relationships and to support law enforcement service enhancements that fall outside of what the City of Seattle is able to fund. We're excited to see what 2023 brings! Huge thanks to Celebrity Waiters.