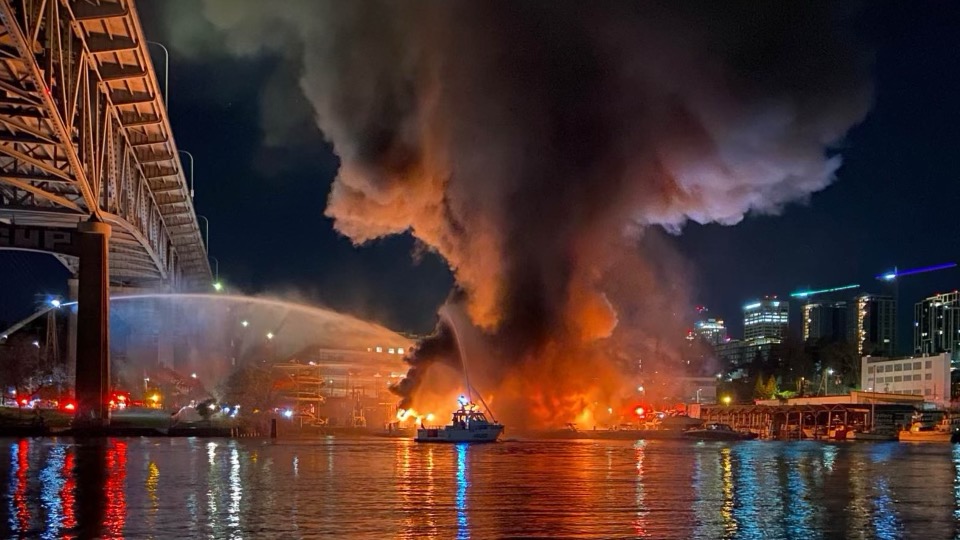 Go on the water and behind the scenes with the Harbor Unit
Hot weather has already swept through Western Washington and a lot of people are expected to hit the water for the Memorial Day weekend. The Seattle Police Foundation would like to highlight the great work of SPD's Harbor Patrol and launch a fundraiser for new much needed equipment, including new bunker gear, marine fire suppression equipment and updated FLIR thermal imaging systems for their vessels.
Harbor Patrol 4 was an integral part of the response to the Lake Union boat fire in March.
Media interested in interviews & video throughout the Memorial Day weekend can reach out and we will accommodate requests as much as we can, barring any emergency calls.
Location: 1717 N. Northlake Place, Seattle, 98103
To RSVP, contact:
Nathan Wilson
316-250-2751
Background:
SPD's Harbor Patrol Unit is the only marine unit in the Pacific Northwest with 24-hour operations. It covers 200 miles of city shoreline, 147 miles of freshwater and 53 square miles of salt water and is involved in about 1,900 service calls a year including regular patrols, clearing water hazards, water emergencies and performing checks on boats and buildings.