Seattle Police Department EMT Unit
Seattle Police Department EMT Unit
Seattle Police Department EMT Unit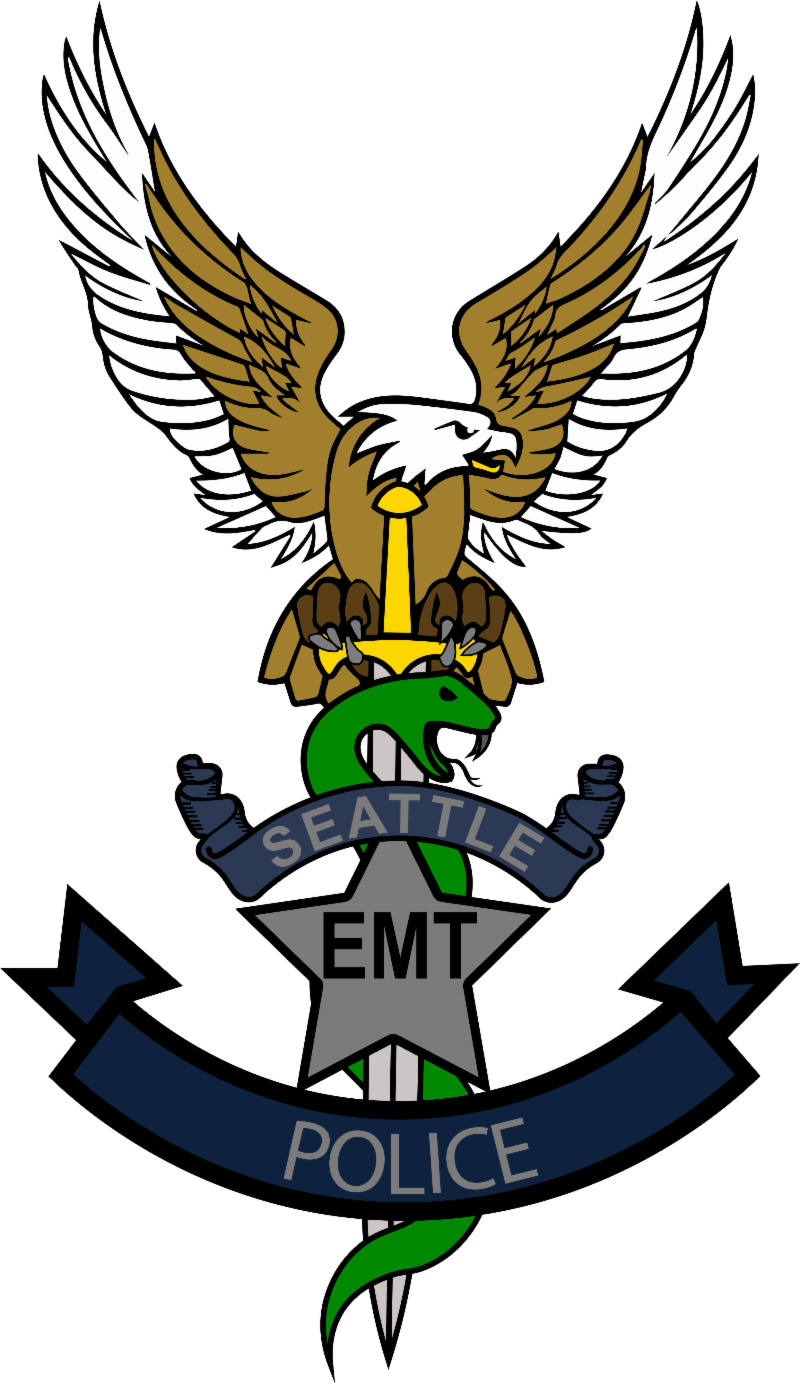 The mission of the Seattle Police Department's EMT Unit is to provide lifesaving medical aid to the victims of violent crime until fire/EMS professionals arrive and are permitted to enter the scene. The goal is to bridge any gaps, extend the continuum of care, and save as many lives as possible.
SPD's EMT Unit is not financially supported by the City of Seattle, so outside funding is vital to its sustainability. Since 2018, Seattle Police Foundation donors have provided crucial dollars to pay for SPD officers to complete the EMT training needed to get their certifications, and purchase the medical supplies needed to perform the work. Before SPF donors stepped up, SPD officers were paying for their training, certification, and medical supplies out of their own pockets.
Thanks to your support, here is what we've accomplished:
In May of 2023, the Celebrity Waiters Luncheon raised $311,000 for the EMT Unit. Learn more about the event on our Celebrity Waiters webpage. Check back to learn how this funding is being maximized.
In 2021, we raised over $90,000 to sustain this lifesaving unit. The funding was used to train 18 new EMT officers and purchase EMT medical bags.
In 2020, thanks to a $24,000 grant from the Motorola Solutions Foundation, 40 officers received advanced EMT training. Additionally, SPF donors stepped up with an additional $30,000, which paid for EMT bags and other equipment.
In 2019, SPF again partnered with the Motorola Solutions Foundation to facilitate a grant to support SPD's Law Enforcement Casualty Care (LECC) course, to better prepare officers for violent crime scenes with multiple casualties. A total of 61 officers completed the training, which took place in 2020 and 2021. LECC is taught by instructors from the EMT Unit.
Supported the EMT Unit as it collaborated with BMK Ventures to develop customized EMT bags strategically crafted to include the most advanced medical equipment.
In 2018, SPF provided a grant to purchase EMT medical kits.
The EMT Unit started at the Seattle Police Department in 1970. SPD is one of the few police departments in the nation with a dedicated program for EMT trained officers and was one of the first to deploy these multidisciplined law enforcement professionals. The program is headed up by Seattle Police Officer and EMS Coordinator Tyler Verhaar.
The department's ability to respond during an active threat has been pivotal as a life-saving tool.
Check out our EMT Unit one-pager here.
Your support of the Seattle Police Foundation helps provide specialized EMT training and state-of-the-art first aid kits for these officers to use in life threatening, emergency situations. Please make a meaningful donation to the EMT program today!
Supporting EMT is a tangible way to make a difference for SPD EMT officers and our community. No donation is too small. Here is a breakdown of what your donation can provide:
$36.50 – Pediatric Tourniquet
$60 – Chest Seal
$365 – 3 Femoral Traction Splints
$600 – 12 Hemostatic Dressings
$3,650 – EMT course and study materials for one officer
$6,000 – 3 Medical Bags
Donate today to improve our ability to save lives!
"Every gauze pack, every stethoscope, every piece of equipment that gets donated to the EMT unit directly correlates to somebody else being alive in our community. Without the support of the Foundation, we wouldn't be an effective unit." – Ofc. Tyler Verhaar
In active crime scenes, the EMS professionals of Seattle Fire are not permitted to enter the scene until law enforcement officers declare it safe. This is what makes SPD EMTs such an important part of public safety.
In January of 2020, when gunfire erupted on Third and Pine during the evening commute, at least eight people were shot. Within minutes, EMT-trained Seattle Police officers were on scene, rendering aid to the victims. One of the survivors was just nine years old at the time of the incident, and is one of the youngest people to be treated by an EMT trained officer. Thanks to SPF's incredible donors, our officers had the tools, training, and resources to help save lives.
"Our EMTs bring advanced medical care in places the Fire Department cannot immediately respond to, like this active shooter scene," Verhaar said. "When we arrive, we have two clocks: Stop the killing. Stop the dying. With our EMT training and equipment, we can now do both."
SPD EMTs carry specialized medical equipment with them into active crime scenes. Because this equipment must not hinder their ability to move quickly and tactically, EMT bags are compact, holding enough supplies for two to three victims.
"When we talk about a penetrating trauma, we have under seven minutes to render lifesaving aid," Verhaar said. "During the mass shooting at Third and Pine, our officers were able to save lives using the EMT training and EMT kits that the Seattle Police Foundation funded."
In 2020, SPD EMTs responded to more than 200 life-threatening emergencies in which the victim needed immediate care. In 2021 and 2022, the numbers climbed. In 2023, SPD has faced a dramatic increase in gun violence, making the need more acute than ever. Having officers trained as EMTs able to respond and provide emergency medical aid to survivors of gun violence is vital.
To help SPD officers better prepare for chaotic crime scenes with multiple casualties, officers participate in a dynamic training curriculum called Law Enforcement Casualty Care (LECC), which is provided by SPD's Training Unit and taught by instructors from the EMT Unit. LECC immerses officers in (simulated) volatile, high-stress crime scenarios, in which there are multiple victims requiring swift medical intervention and it is still too unsafe for fire department personnel to enter.
SPD is a leader in this type of crisis response, thanks to programs like EMT and LECC.
Because of the SPD EMT Unit's commitment to providing department-wide medical education, SPD officers receive LECC and CPR training to help keep our community safer. Your support of the Seattle Police Foundation helps ensure the EMT Unit's continued ability to provide this vital training, and helps pay for needed medical supplies, such as chest seals, tourniquets, and dressings. Thank you!