Grant Highlights
If you are a Seattle Police Department employee interested in applying for grant funding from the Seattle Police Foundation, please email us at: info@seattlepolicefoundation.org. Only applications from sworn and civilian employees of the Seattle Police Department are considered.
About our Grant Program
The Seattle Police Foundation maximizes the generous contributions we receive from our supporters, community members, and funding partners, to provide grants to Seattle Police Department employees.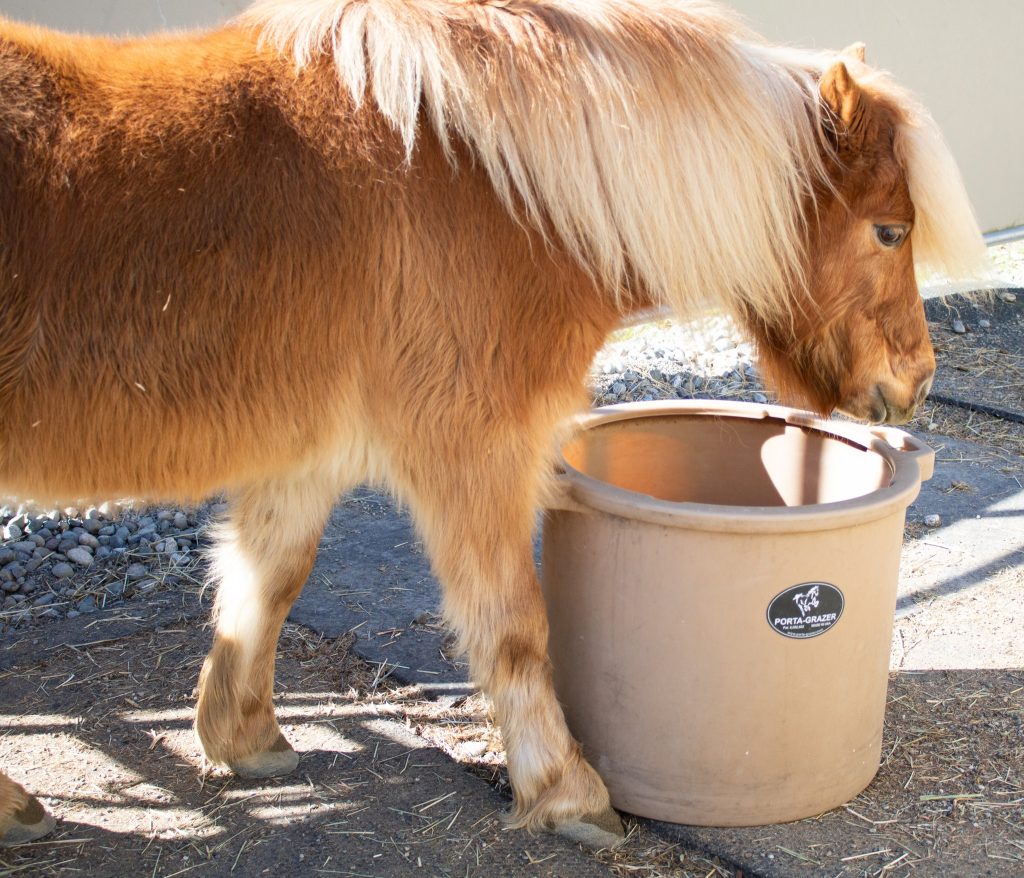 We are excited to support modern, innovative solutions that fall within our three primary funding areas: community partnerships, employee development, and law enforcement service enhancements. Offering funding through a competitive grants process empowers the men and women of SPD, allowing them to seek and obtain the professional development tools, training, equipment, and programs that they feel, based on their practical experience, will achieve the most engagement among their coworkers and/or the community.
No one knows better what they need than the officers and staff tasked with doing this important work every day. Our grant program honors that insight and knowledge and allows both commissioned and noncommissioned staff at SPD to turn their ideas into reality.
Since 2002, the Seattle Police Foundation has fielded requests from Seattle police officers and administrative staff to support programs and projects they believe will help them deliver public safety more efficiently and effectively. Additionally, SPF provides grant funding to promote opportunities for the Seattle community to interact with their police department in positive, nonenforcement situations. This grant funding helps bridge the crucial gap between what the City of Seattle can fund for the Seattle Police Department and what it cannot.
The large majority of SPF grant-funded purchases are passed through an SPD fiscal process, ensuring that City of Seattle protocols are met. This guarantees that grant proposals are thoroughly vetted, have satisfied the necessary hierarchy of approvals, and are fully transparent to the community.
What do our grants provide?
Our grants provide things like improved all-weather gear, new equipment, innovative tools, training programs, and safety enhancements. We love giving SPD officers and staff the opportunity to tell us what they need to make our community safer and better.
Porta-Grazers for the Mounted Patrol Unit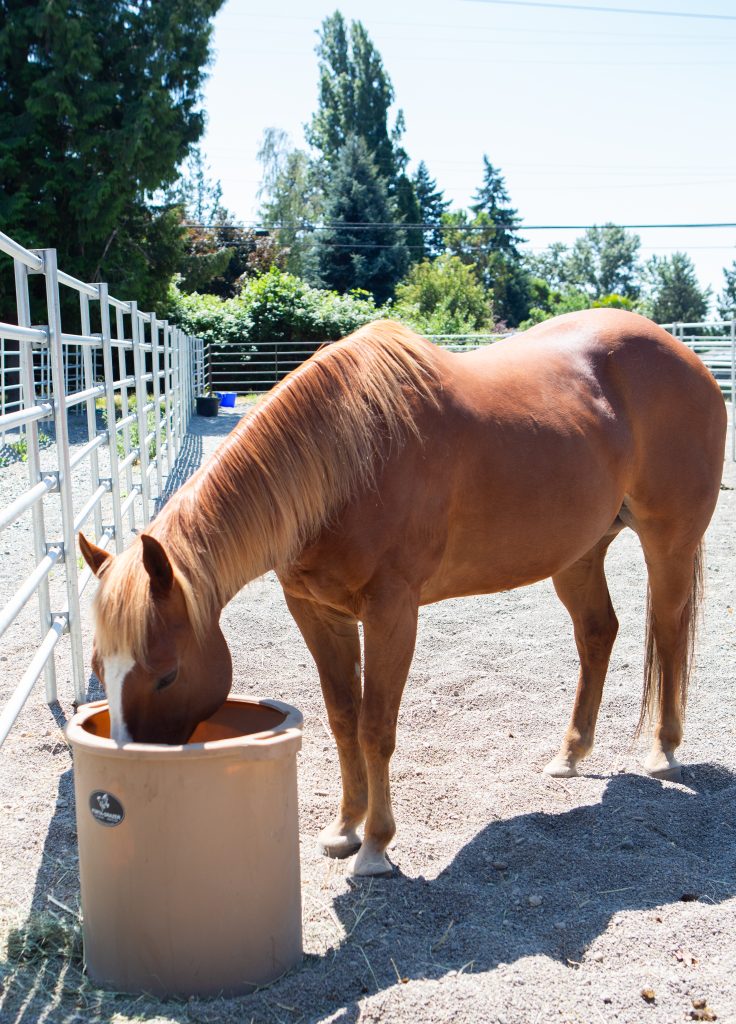 During our 2022 year-end grant cycle, we received a funding request from the Mounted Patrol Unit for six specialized feeders made by Porta-Grazer™, which are designed to allow the horse to graze slowly and continuously, in a natural, head-down position.
Porta-Grazer™ slow hay feeders are specifically made for horses who do not have access to open pasture or are housed in stalls, helping them to maintain a healthy diet while working to prevent digestive ailments.
In this particular case, City funding purchased a portion of the needed Porta-Grazers, but the overall need exceeded the available budget. This is where our grant program truly shines, by filling the gaps between what the City of Seattle can fund for the police department and what it cannot.
Thanks to our generous equine-loving donors for helping us fund this grant! The horses are enjoying the benefits of the Porta-Grazers on a daily basis. Thank you so much for helping make life better for the equine members of the Seattle Police Department.
The Seattle Police Fallen Officer Memorial Project
In August of 2022 we received a grant proposal from SPD Detective Britt (Sweeney) Kelly, who requested funding for a new, public facing memorial for Seattle Police Department Detective Antonio Terry.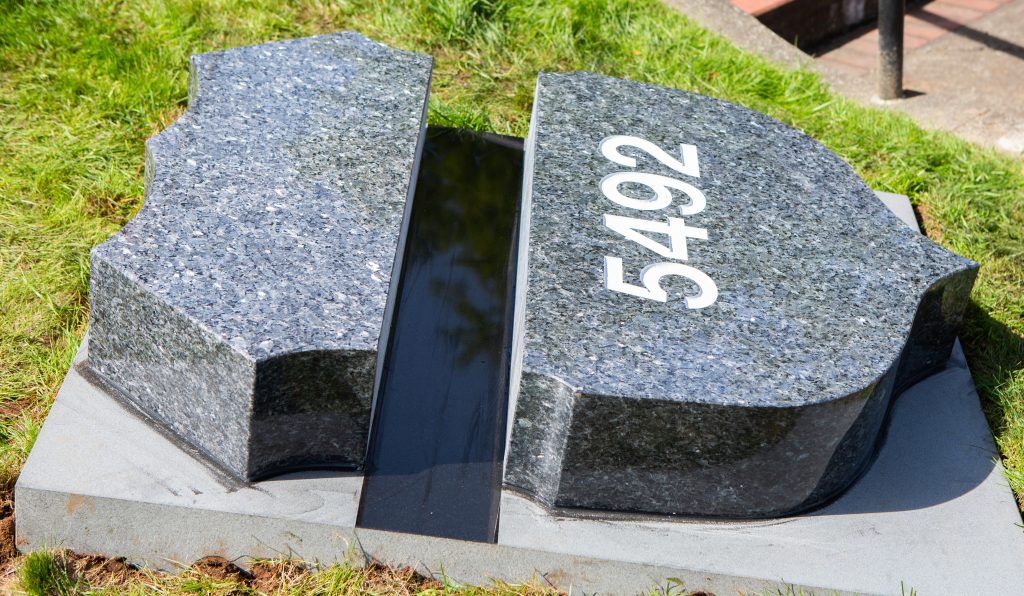 In addition to the memorial for Detective Terry, she asked that SPD and SPF partner to install a monument each year going forward, so we can all remember and honor other fallen SPD officers who do not yet have monuments. She asked that each be installed at a location representative of the officer, or close to the geographical location where the officer's life was lost.
The memorials will be maintained by newly hired SPD employees in an opportunity for them to learn of their brothers and sisters that preceded them.
Her number one objective for the memorial locations is that each be open, and freely accessible to friends, family members, and colleagues of the fallen officer, so that they're easily able to visit the memorial at any time of day or night. Det. Terry's original memorial stone is located alongside a freeway offramp and is extremely challenging to visit.
Detective Kelly wanted to avoid locations that are difficult to access.
We, in partnership with Detective Kelly, contracted with Quiring Monuments, who ordered the granite and constructed the memorial stone, which is shaped like a badge and is engraved with Det. Terry's badge number. The granite arrived in early 2023, the memorial was fabricated, and installed on April 27, 2023. It is located on the front lawn of the South Precinct. Learn more on the project webpage.
Please explore the content below to see more information about grants that we've funded in recent years!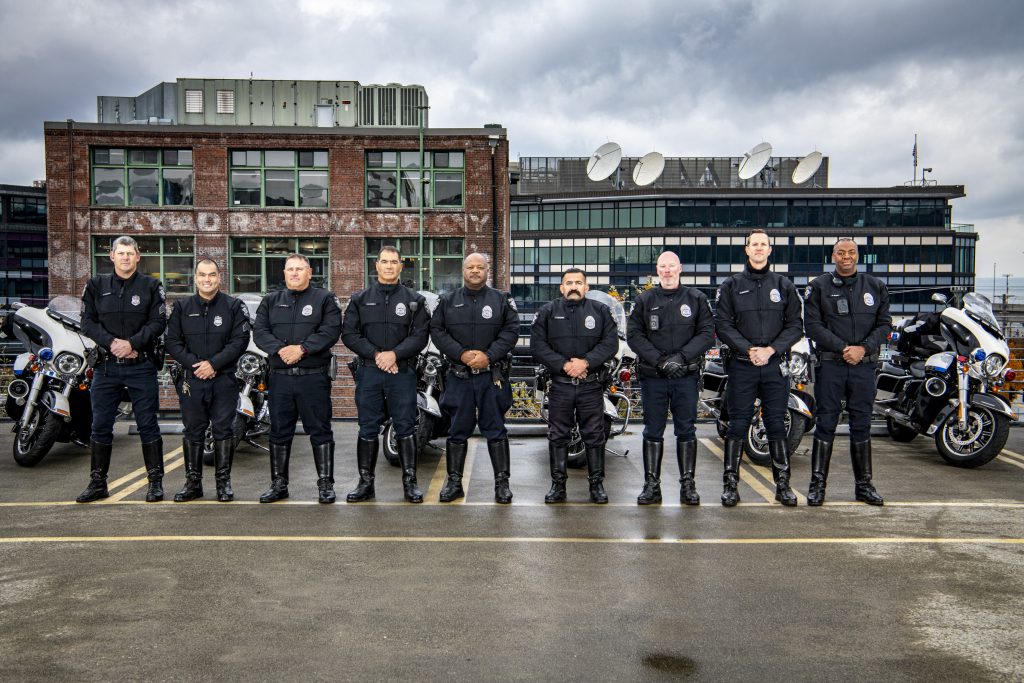 Motorcycle Unit Spring and Summer Protective Riding Gear
In 2022, we were happy to help SPD's hardworking Motorcycle Unit not only look their best, but dramatically increase officer safety through the addition of custom-made protective summer gear.
While SPD provides the Unit with winter riding gear and rain gear, there was a gap that left motorcycle officers unprotected during the spring and summer months. The grant requested funding to purchase innovative Air Mesh jackets by Motorport USA, which specializes in law enforcement gear and is known for producing high quality, durable products. These fade-resistant jackets are crafted from materials made with Dupont™ Kevlar® fiber and are very difficult to cut or tear, even with a sharp knife. They'll help officers stay comfortable in a wide range of temperatures and are built to last. Importantly, they will dramatically reduce injury during incidents, particularly if an officer crashes.
Best of all, they're custom made for the rider, are completely machine washable, and look sharp!
The Motorcycle Unit is a high-visibility, forward-facing Unit, seen by community members of all ages and from all areas of our city. In addition to traffic enforcement, motorcycle officers are often called to work sporting events, concerts, funeral processions, and other events that attract large crowds. These jackets enhance safety, prevent injury, keep officers comfortable during the spring and summer months, and preserve the uniformity of the Unit. They increase professionalism and reflect the department's commitment to innovation, excellence, and quality policing.
We think they look pretty great. We hope you agree!
---
The 4 Cs – Cops, Community, Cutz, and Convos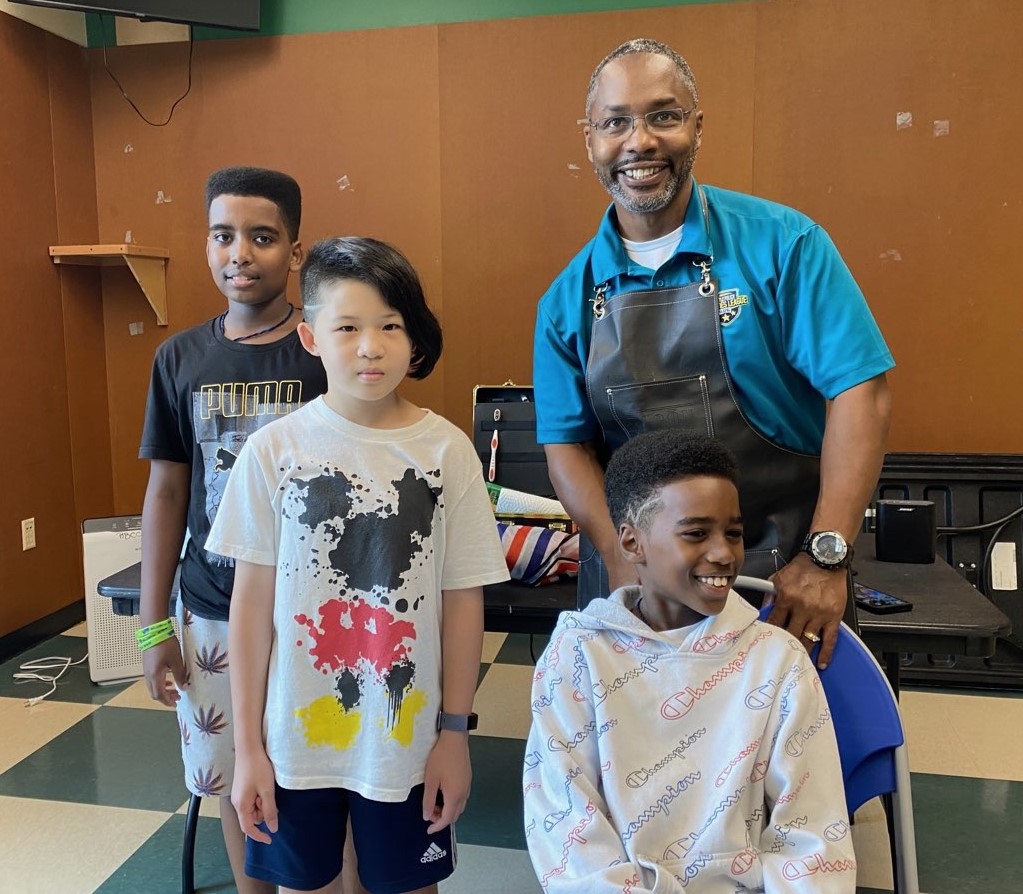 Seattle Police Officer Aaron Lucas had a whole other career prior to becoming a Seattle police officer. From 1995 – 2010, the U.S. Navy veteran owned and operated a barber shop in the Central District, where he connected with customers from all walks of life… Including the police department.
In fact, it was a Seattle police officer who inspired him to trade in his clippers for a badge.
Today, Lucas uses his skills as a barber to complement his work in the Community Outreach Unit, and early in 2022, came to SPF for a little help. Lucas requested a $2,000 grant for his 4 Cs program – Cops, Community, Cutz, and Convos – and we were more than happy to oblige. Lucas used the funding for program materials and the barbering supplies needed to provide free haircuts to youth in the Seattle community in various different settings, including at SEAPAL camps and at a community outreach event in Rainier Beach called "Barbershop Cut, Chat." Additionally, he visited a juvenile detention center several times to give free cuts to our community's youth-at-promise.
The 4 Cs program is meant to forge positive connections with Seattle's youth-at-promise, increase positive interactions between Seattle police officers and youth, build community, facilitate trust, and improve outcomes for youth in detention.
---
Outward Mindset Training
We were thrilled to partner with Motorola Solutions Foundation, the charitable arm of Motorola Solutions, to bring the "Policing with an Outward Mindset" training program to the men and women of the Seattle Police Department.
The Outward Mindset is a revolutionary training curriculum that helps transform the way people who work in law enforcement approach public safety. The training helps officers and staff recognize and discard an inward mindset, which views other people as objects that need to be manipulated, and replace it with an outward mindset, in which others are viewed as people who matter. The Outward Mindset model interrupts status quo thinking and paves the way for a more inclusive approach that compliments SPD's ongoing efforts to reinvent community engagement and prioritize humanization.
The Policing with an Outward Mindset curriculum is captivating, exceptionally responsive to the priorities of the Seattle Police Department, and is earning rave reviews from SPD staff at all levels. Chief Adrian Diaz was so impressed with the training he asked that it be integrated into SPD's newly developed Before-the-Badge (BTB) program, a 45-day pre-academy program for SPD recruits waiting to attend the Washington State Criminal Justice Training Commission's Basic Law Enforcement Academy (BLEA).
The Motorola Solutions Foundation awarded a $20,000 grant in 2022 to help fund this training. The Seattle Police Foundation added a supplementary grant of $15,000 to support the initial rollout. The training is being implemented in waves, rolling out over a five-year timespan, with the goal of engaging the majority of SPD sworn and civilian employees by the end of 2025.
The Motorola Solutions Foundation, which has donated $100 million over the past 10 years, focuses its giving on three key areas: first responder programming, technology and engineering education, and programs that blend the two. The Foundation has a long-standing commitment to supporting programs that benefit underrepresented populations and aims to partner with organizations that align to its values of accountability, innovation, impact, diversity, and inclusion.
About the Motorola Solutions Foundation
As the charitable and philanthropic arm of Motorola Solutions, the Motorola Solutions Foundation partners with organizations around the globe to create safer cities and equitable, thriving communities. The Foundation focuses on giving back through strategic grants, employee volunteerism, and other community investment initiatives.
The strategic grants program supports organizations that offer first responder programming and technology and engineering education, and align to our values of accountability, innovation, impact, diversity, and inclusion. The Foundation is one of the many ways in which the company lives out its purpose of helping people be their best in the moments that matter. For more information on the Foundation, visit the Motorola Solutions Foundation website.
---
Updated Rain Gear for SWAT and the K9 Unit
Whether sun, sleet, snow, drizzle or downpour, SPD officers are faced with constantly changing weather conditions every time they respond to a call. Specialty Units like SWAT and K9 are routinely exposed to the elements, so when we learned that their existing rain gear had long since reached the end of its useful life, we were eager to help.
Special Weapons and Tactics (SWAT)
SWAT's new rain gear was purchased from a Seattle-based company called Outdoor Research, which specializes in weatherproof gear for members of the military and first responders. The gear is tactically-oriented and meant to withstand extreme conditions, like the ones commonly faced by SWAT officers. During high-risk incidents such as a barricaded suspect, they might be out in the weather for 10-plus hours at a stretch, making effective gear a vital component of staying alert and comfortable.
One of the best things about this new equipment is that it's giving SWAT officers a newfound confidence in their gear. SWAT officers had unfortunately become accustomed to their aging subpar rain gear, which was leaky, torn, and did not perform well in inclement weather. The damp would penetrate their clothing, leaving parts of their uniform wet and uncomfortable, and they'd be stuck for the duration of the call.
The new rain gear is top of the line, and so far, doing a great job of keeping everyone dry.
"It's nice because it's lightweight, and can fit under, or over the gear," said Officer Brehon Ness.
K9 Unit – Patrol/Generalist
For the K9 Unit, we acquired StormForce ALPHA GORE-TEX jackets from an Oregon-based company called WaterShed. These rugged, high-quality jackets are tailored specifically for law enforcement professionals/first responders and are made to fit over body armor.
Like SWAT, K9 handlers are often deployed in the very worst of weather, including torrential rainstorms. If a suspect decides to make a run for it, they'll do so whether it's pouring down rain or not. Recently, Officer Kame Spencer responded to a call in extremely soggy conditions, in which the jackets were truly put to the test. Several officers in the Unit now have bragging rights, she said, as their uniforms and vests remained dry and warm thanks to the new jackets.
"You have no idea the peace of mind it brings us, when we have a piece of equipment that not only works, but is reliable, durable, and functional, and one that we enjoy using," Officer Spencer said. "They are easy to move around in and they fit perfectly."
The jackets truly live up to their "waterproof" descriptor. Thank you to all of our supporters who make these important investments possible.
---
Heroes and Helpers 2022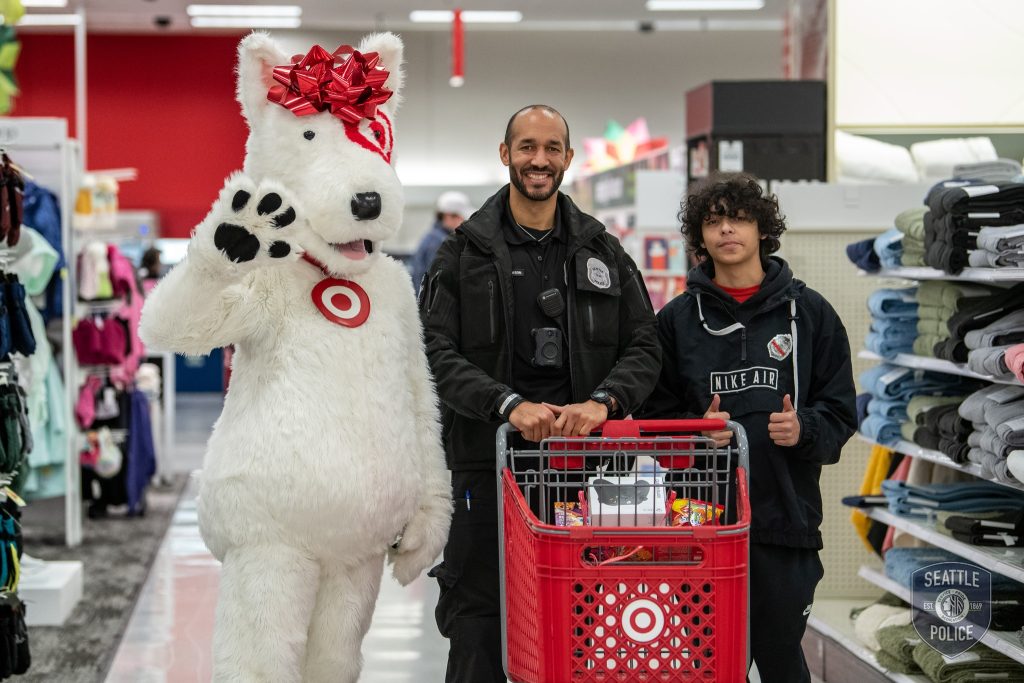 We were happy to provide a grant to support this year's Seattle Police Department Heroes and Helpers event, which takes place in December at two Seattle Target stores.
Heroes and Helpers is a referral-based program that pairs Seattle police officers with kids and families in the Seattle community for an unforgettable holiday shopping experience in which each child is given a $100 gift card to spend however they wish. It's a unique opportunity for police officers and kids to spend time one-on-one, while browsing the aisles, selecting gifts, and taking the time to get to know one another. Heroes and Helpers allows officers to connect with our youngest community members, helping to foster lasting, positive relationships between youth and law enforcement.
Thanks to our support, Heroes and Helpers served around 75 youth. Huge thanks to our partners at Target for their $2,500 grant and for being such gracious hosts.
Community Outreach Supplies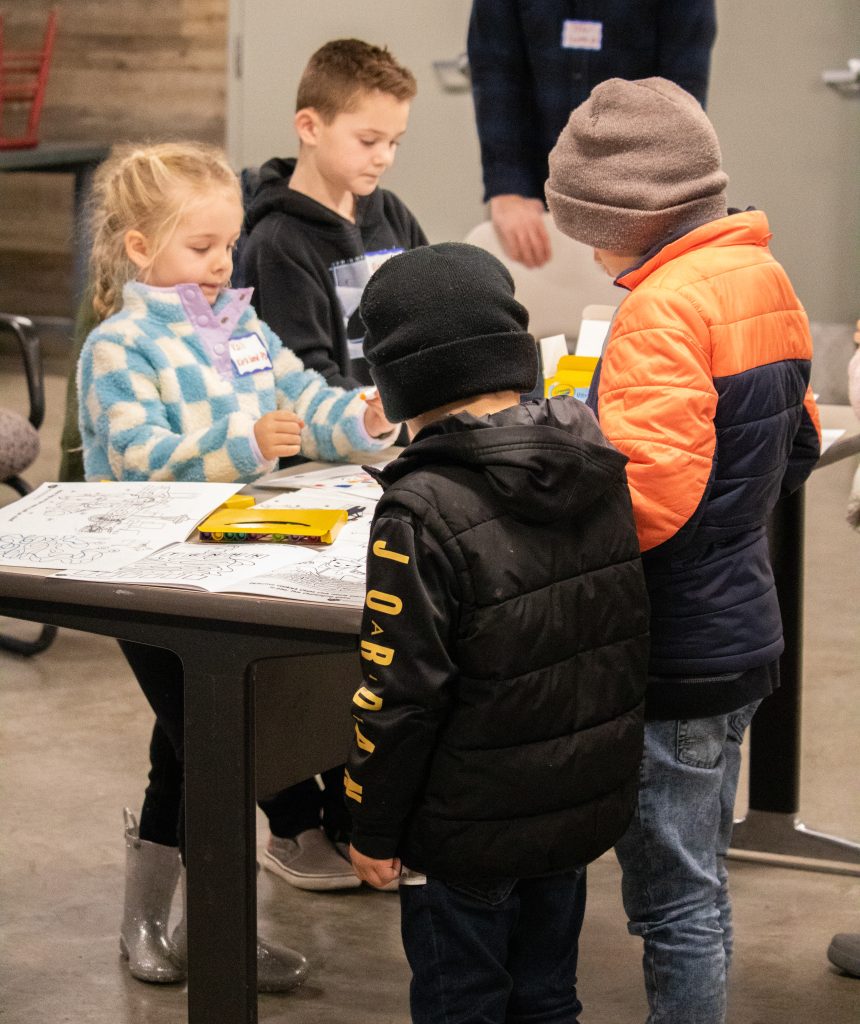 As we start to welcome back public events, the need for awesome police swag is on the rise!
SPD's Community Outreach Team hosts and attends a variety of community-building events throughout the year. Officers hand out safety information as well as fun, police-themed gifts to children and parents alike. Grants for community outreach supplies help fund the purchase of small gifts for officers to give away to youth and families with the hope that it creates a positive sustainable relationship between the Seattle Police Department and the community. These small gifts are a great way to spark conversations, improve relationships, and build connections with our community members.
"Having giveaways such as snacks, coloring books, SPD logo items, and safety materials, gives the community a reason to start conversations and build relationships with officers. This in turn changes stereotypes about policing, increases officer safety by improving relationships, and helps promote a positive SPD brand," said Sergeant Heidi Tuttle.
Custom Metal Enclosed Frames Grant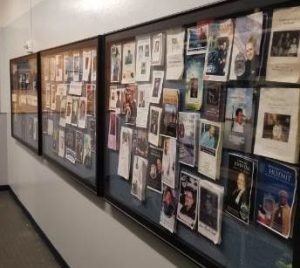 We love following the journey of our grants process, watching each grant go from idea to reality. The custom metal enclosed frames at the Seattle Police Department's South Precinct are no exception.
The main hallway at the South Precinct serves as a memorial for fallen officers. For many years, small magnets were used to display the programs from the memorial services of fallen officers such as Officer Timothy Brenton and dozens more. Most of the programs displayed have been carefully collected by personnel who have attended these services personally.
The memorial wall was created to respect and honor those who have made the ultimate sacrifice in service to our community. Due to the heavy traffic and small size of the hallway, programs have been knocked off the wall, becoming frayed and worn.
In 2019, the Seattle Police Foundation issued a grant to provide the South Precinct with the funds to purchase three large custom-made enclosed frames to protect the precinct's "In Memoriam" wall. The custom frames were installed in 2020, serving as the memorial wall's silent sentinels, protecting each program from further harm, and preserving the life of this meaningful wall. These officers no longer walk our halls, but our memories of their service live on through this project.
"The displays on this wall have been created to respect and honor those who have given the ultimate sacrifice. Furthermore, they serve as a daily reminder to those who walk the precinct's hallways, as officers exit roll call and prepare to go in-service, as to our duty and responsibility to continue to hold the line in their absence," said grant applicant Detective Nick Kartes.