Heroes and Helpers
Heroes and Helpers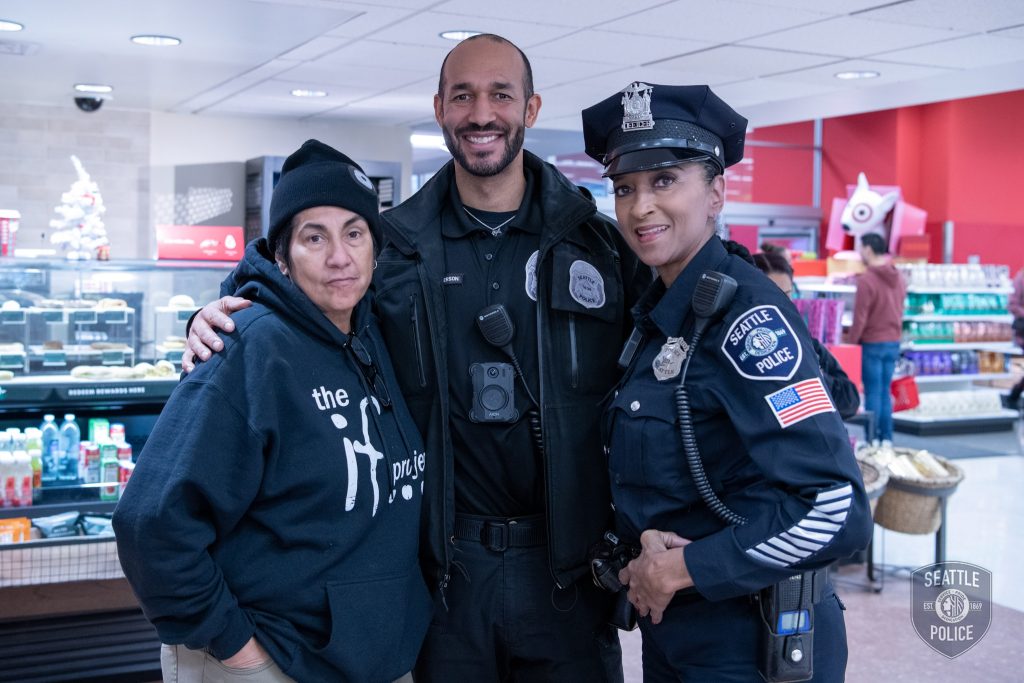 The Seattle Police Foundation is thrilled to provide ongoing support to Heroes and Helpers, an annual event that pairs Seattle police officers with kids and teens whose families need a little extra help during the holiday season.  
Heroes and Helpers, sometimes called Shop with a Cop, gives the men and women of the Seattle Police Department the opportunity to truly connect with some of our city's youngest community members and their families. Heroes and Helpers is a referral-based program in which police officers are partnered with kids and families for an unforgettable holiday shopping experience. This unique event gives youth and families the chance to spend time with police officers one-on-one for a fun shopping spree that takes place at various locations throughout Seattle.
Heroes and Helpers serves as a potent equalizer and phenomenal community-builder, crushing barriers as uniformed police officers push brimming shopping carts, following the whims of their new young friends as they hunt for the perfect gifts for themselves and their family members.
Officers typically volunteer their time to participate in the program, welcoming the opportunity to connect with the community in a positive way. Potential youth and families are identified and recruited for the program based on guidance from SPD's community outreach team and recommendations made by our community partners, such as Neighborhood House and others. Youth are also recruited through SPD's successful "The IF Project," a nonprofit that provides mentorship and other reentry services to currently- and previously-incarcerated women.
Heroes and Helpers participants receive Target gift cards to purchase gifts for themselves and their family members. Traditionally, police officers help push carts, choose gifts, and keep track of the spending. The Seattle Police Foundation, the Seattle Police Department and The IF Project thank Target for welcoming this event every year.
Your support of the Seattle Police Foundation helps improve outcomes for families!
The Seattle Police Foundation is currently accepting donations to support the 2023 Heroes and Helpers holiday shopping event. Your generous gift has a profound impact on Seattle families. To help the Seattle Police Foundation support this vital work, make a donation today.