The IF Project
The IF Project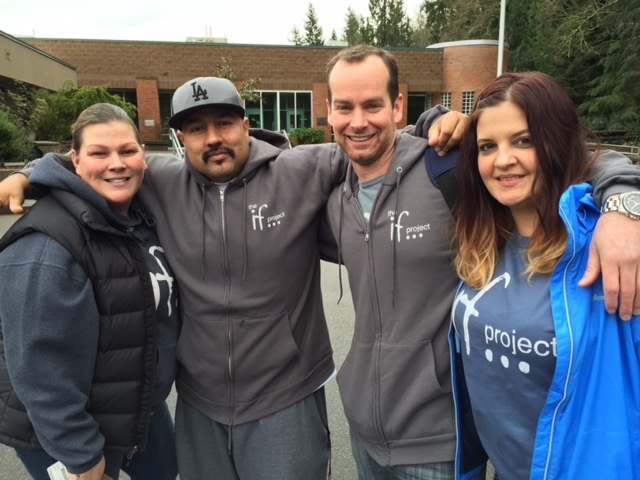 "If there was something someone could have said or done that would have changed the path that led you here, what would it have been?"
When veteran Seattle Police Detective Kim Bogucki posed this question in 2008 to a group of incarcerated females at the Washington Corrections Center for Women (WCCW), she didn't expect the stack of essays that greeted her when she returned a few short weeks later.
It was the start of something big.
The IF Project is a collaboration of currently- and formerly-incarcerated adults, community partners, and law enforcement professionals, focused on intervention and the reduction and prevention of incarceration and recidivism. Cofounded by Bogucki and former inmate Renata Abramson, IF is a thriving organization serving justice-involved individuals and their families. The Seattle Police Foundation was an integral part of The IF Project's beginnings, providing financial and fiscal management services for seven years as the nonprofit worked to build a solid foundation.
Now, The IF Project is its own entity and a registered 501(C)(3) nonprofit organization.
The IF Project harnesses the powerful synergy between the people who enforce the laws and those who have broken them, using it to reduce recidivism, forge new pathways for justice-involved people, transform lives, and improve outcomes for people as they leave prison. Though it might seem incongruous, positive relationships between law enforcement officers and justice-involved individuals is an emerging recidivism-reduction strategy that is proving more and more successful. The IF Project leverages the unique bond that can form between "cops and convicts" to carry out its mission and demonstrate to justice-involved people that they are valued.
IF is a groundbreaking concept that has earned national accolades.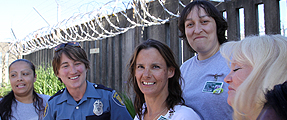 In 2016, the Seattle Police Department, as a direct result of all the work that had gone into The IF Project, received a $1,000,000 federal grant to assist in the creation of a Women's Reentry Transition Center. This was the first time a police department had received a Second Chance Act Grant to implement a reentry strategy, and SPF is honored to have played an important role in helping pave the way for that grant. Today, IF continues its quest to transform the lives of justice-involved people by championing things like voting rights for people with felonies and much more. For more information about The IF Project, please visit The IF Project webpage and follow The IF Project on Facebook. If you would like to support The IF Project, please visit The IF Project webpage.