Virtual Reality Training
Virtual Reality Training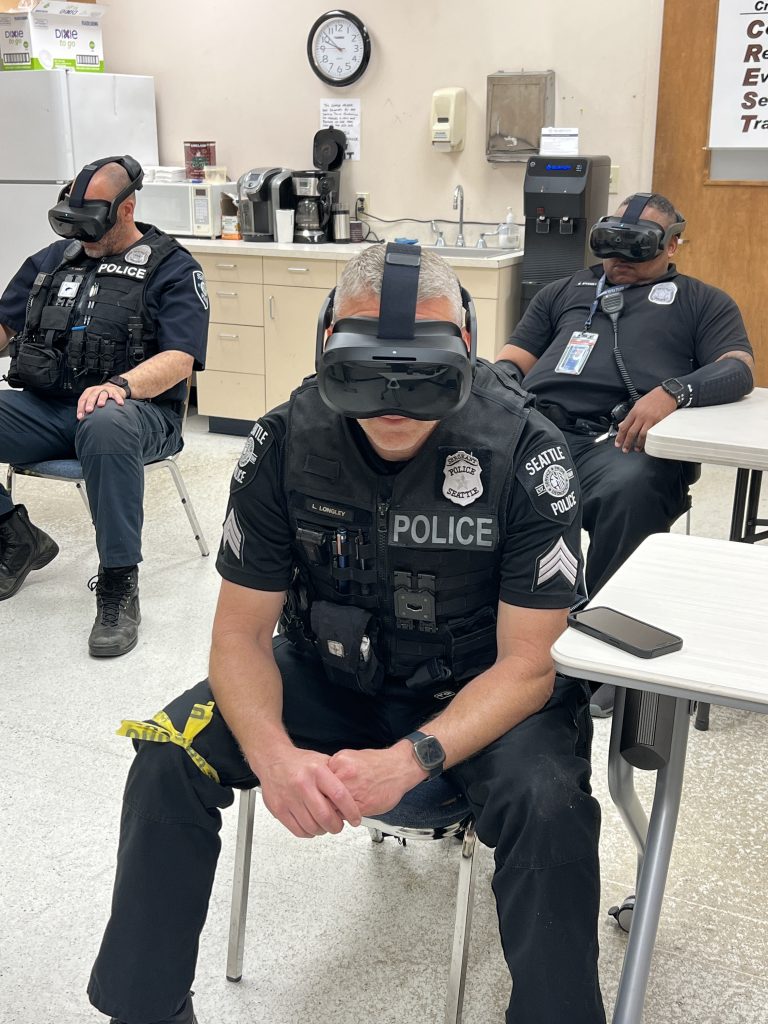 Compassionate, inclusive policing requires new and innovative training techniques to help our officers gain a broader understanding of people with varying abilities in the communities they serve.
Because the City lacks the resources to continually invest in the latest tools and training trends as they're created and developed, SPF reached out to its generous donors to help bring cutting-edge virtual reality training to our officers.
This training helps SPD officers practice and sustain skills for working with people in our community with autism, schizophrenia, and dementia, plus those who are hearing impaired and those experiencing the stress and trauma of domestic violence. This training investment gives officers the opportunity to continuously develop their soft skills, building empathy, proficiency in de-escalation, and compassion, to support them as they work with people of all abilities, people in crisis, and both.
This virtual reality equipment benefits every SPD officer without additional staff or facilities and can be accomplished in short spurts, making sense with today's busy schedules. This training was rolled out in the summer of 2022 and will be used across the department.
This training improves public safety and community relationships, and we are grateful to our SPF community for the impactful donations that turned this virtual reality training into actual reality for the Seattle Police Department. Do you want to support the newest training techniques and other important employee development programs? Make a donation today!