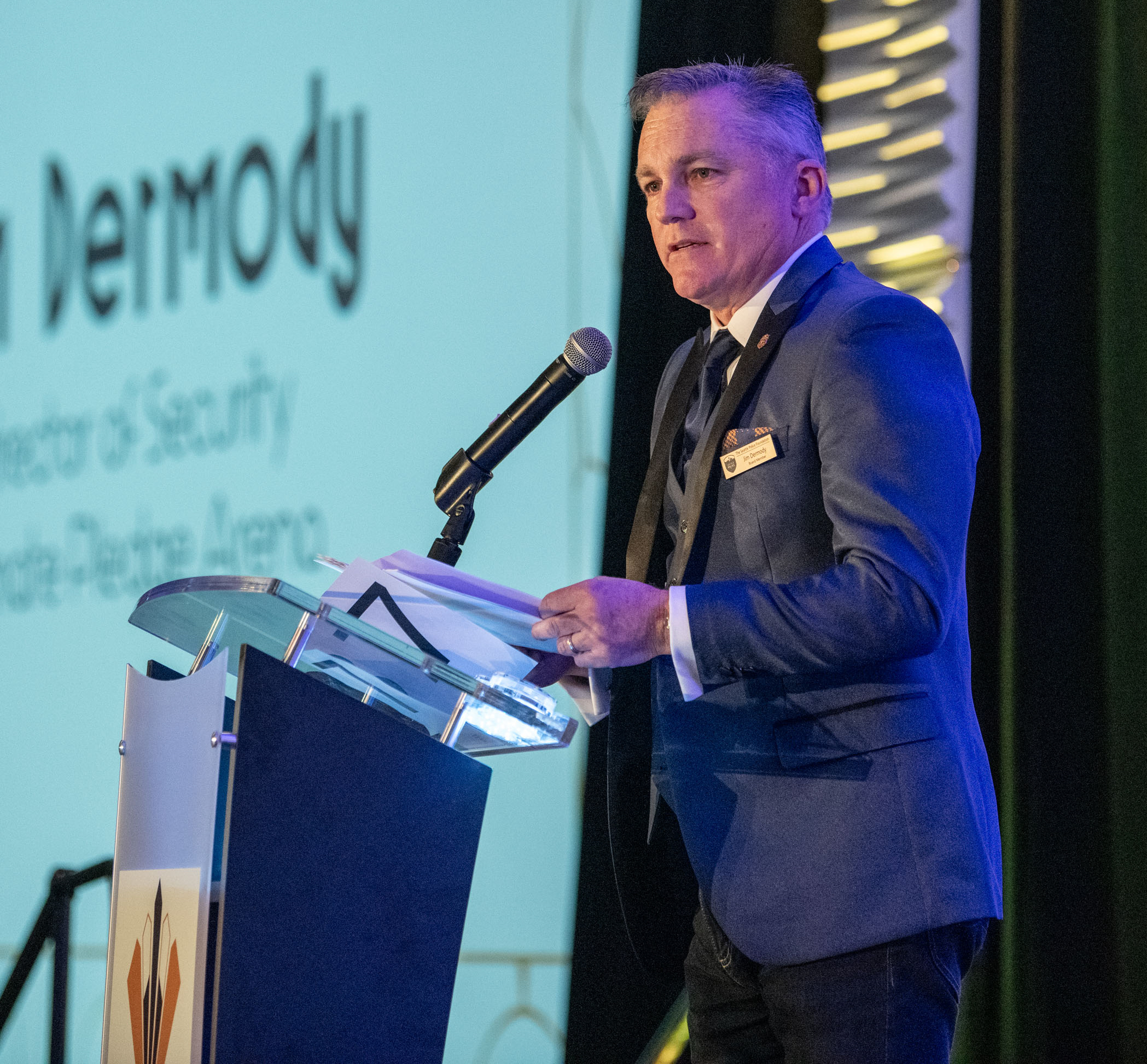 These remarks were given September 30, 2023 during the Blue Tie Ball to inspire raise the paddle donations supporting officer wellness
My name is Jim Dermody, a proud Board member of the Seattle Police Foundation and a member of its Executive Committee. I'm also a retired Seattle Police Captain with 31 years of service, and combined with my father's years of service on SPD, it's over fifty.
Mr. Mayor, KC Pros. Leesa Manion, City Attorney Anne Davison, other elected officials, distinguished guests, thank you for showing up tonight.
Policing has often been described as "long periods of boredom punctuated by moments of sheer terror." That 70-second video captures just some of those moments.
Police officers never know what their shift might bring. They don't know what types of calls they'll respond to or whom they might encounter along the way. They don't know when "just a traffic stop" might turn deadly in the matter of seconds, or when they'll be confronted with a violent act.
On any given shift, their calls for service might vary from volatile to serene, from pleasant to horrific. It's always different. That's what draws many to the profession. It did for me. Every day is unlike the day before.
The National Institute of Mental Health states that about one half of all U.S. adults will experience at least one traumatic event in their lives.
Police officers, especially patrol officers, may potentially experience roughly 800 traumatic events throughout their careers. This relentless exposure to trauma can have severe and, in some cases, career-ending health ramifications, including anxiety, depression, post-traumatic stress (PTS), and worse.
This is the grim reality of police work. Police officers see things every day that the average person won't see in their lifetime. It takes a toll.
In our city, other externalities including significant staffing shortages have only served to exacerbate these impacts. Officers have left the department at unprecedented rates, leading to mandatory overtime, and increased burnout.
In November of 2021, the Foundation made a commitment to officer wellness, morale, and retention. We fundraised deliberately to support that cause. This effort was spurred by a matching pledge of up to $150,000 from a significant partner, Home Street Bank. Home Street inspired our supporters to give generously.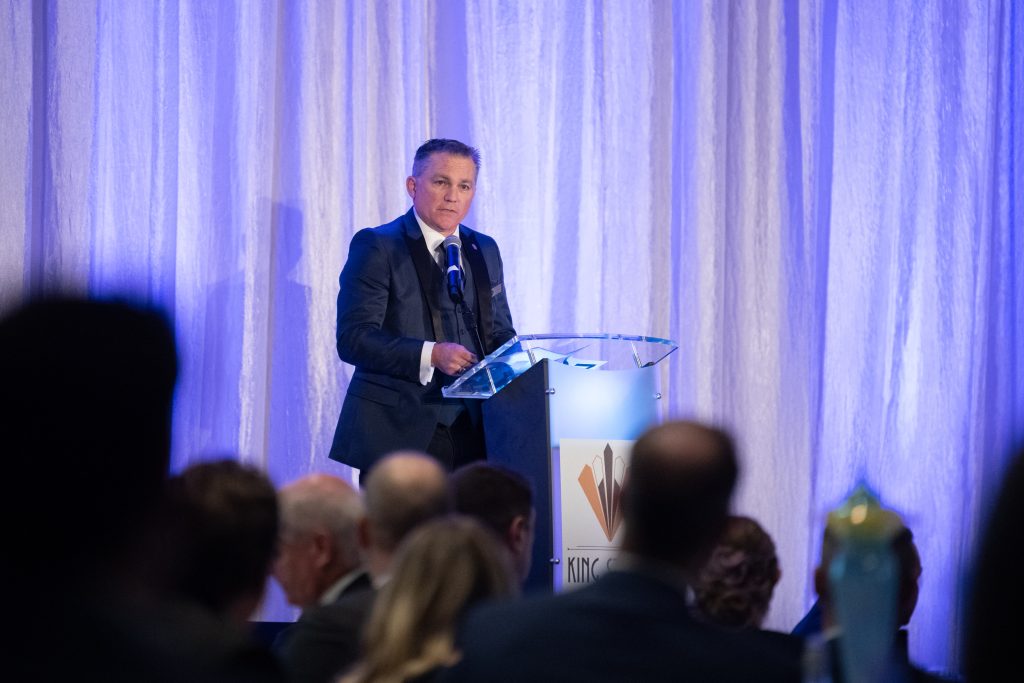 Since then, we've made good on our promise to do everything we can to make life better for the men and women of the Seattle Police Department. And you, our steadfast supporters, THEIR steadfast supporters, have been there every step of the way. Now, we need you to stick with us again.
Thanks to you, we've embarked on a holistic wellness journey that has included various precinct improvement projects, the modernization of the North Precinct indoor firearms training facility, comfort dogs added to the Wellness Unit, meals at precincts, a mobile wellness smartphone app, and much, much more.
We have stood firmly in the gap that exists between what the city provides for the officers of SPD, and what our officers truly need to do their jobs safely and comfortably. Sometimes, the smallest investments have the biggest impact on wellness, whether that means water-tight rain gear, potentially lifesaving training, a convenient snack, or something as simple as a more comfortable mattress in the bunkroom. Investments like these send a clear message to the men and women of SPD that we care about their comfort, and that we have their backs no matter what.
You have all helped make these meaningful investments possible.
While we've made great strides, there is more work to be done. Wellness can't be just a program. It needs to be consistent and constantly supported.
The men and women of the Seattle Police Department need our support today more than ever.
At the Seattle Police Foundation, supporting the men and women of the Seattle Police Department and making sure they feel seen, heard, valued, and appreciated, is the cornerstone of our mission.
It is the underlying reason why we do what we do.
Your support allows us to demonstrate that our commitment to each and every employee of SPD mirrors their commitment to the community, 24-hours a day, seven days a week. Thank you for everything you've done and will do to support their ongoing wellness. And most importantly, thank you for "showing up."
Thank you.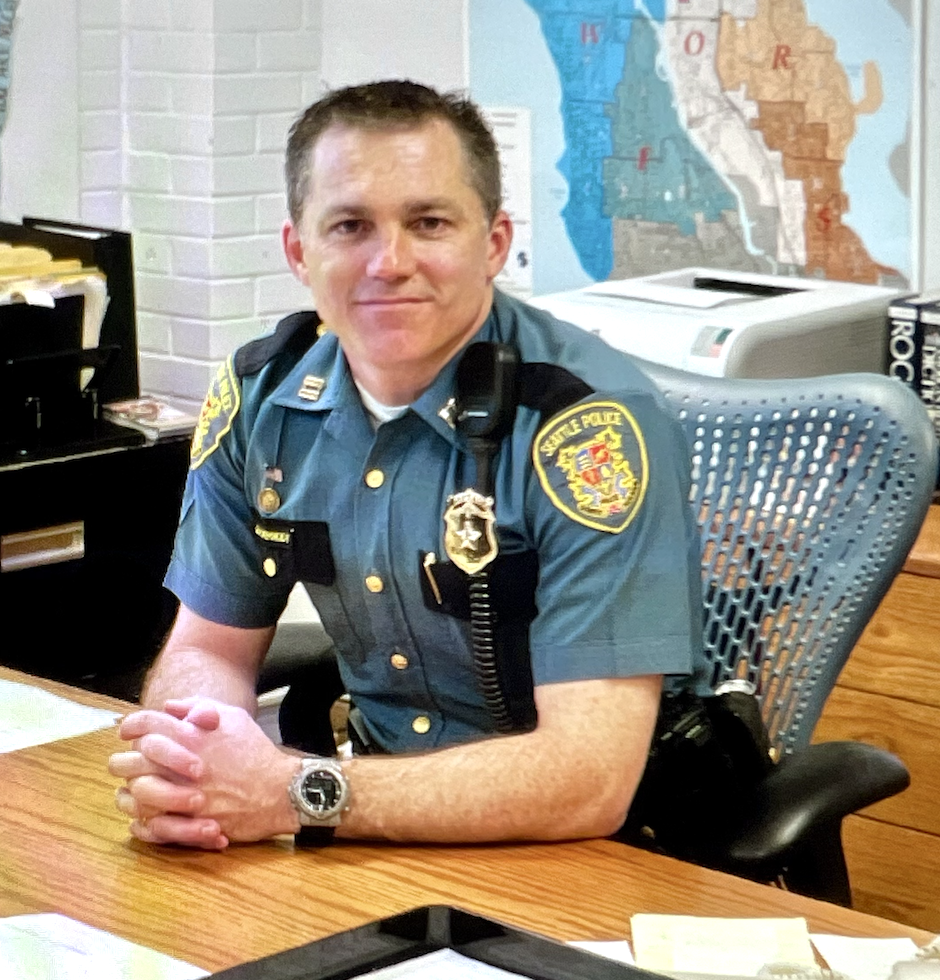 Jim Dermody is a lifelong Seattle resident who served the City of Seattle as a law enforcement professional for over 30 years before tackling his current role as the Director of Security at Seattle's iconic Climate Pledge Arena (Go Kraken!).
Jim followed his father into law enforcement, the two sharing a combined 50 years of service to the Seattle community. During Jim's time at SPD, he held every rank from patrol officer to captain. Highlights of his experience include SWAT as an officer and sergeant, Patrol Watch Commander, Operations Lieutenant, and Homicide and Assault Commander in Investigations. He spent his final 12 years as a Captain and held leadership roles across multiple precincts and units.
Jim's impeccable reputation as a leader is widely recognized and remembered by SPD officers. SPF is lucky to have him on its Board and is grateful for his continued service.