Officer Wellness
Officer Wellness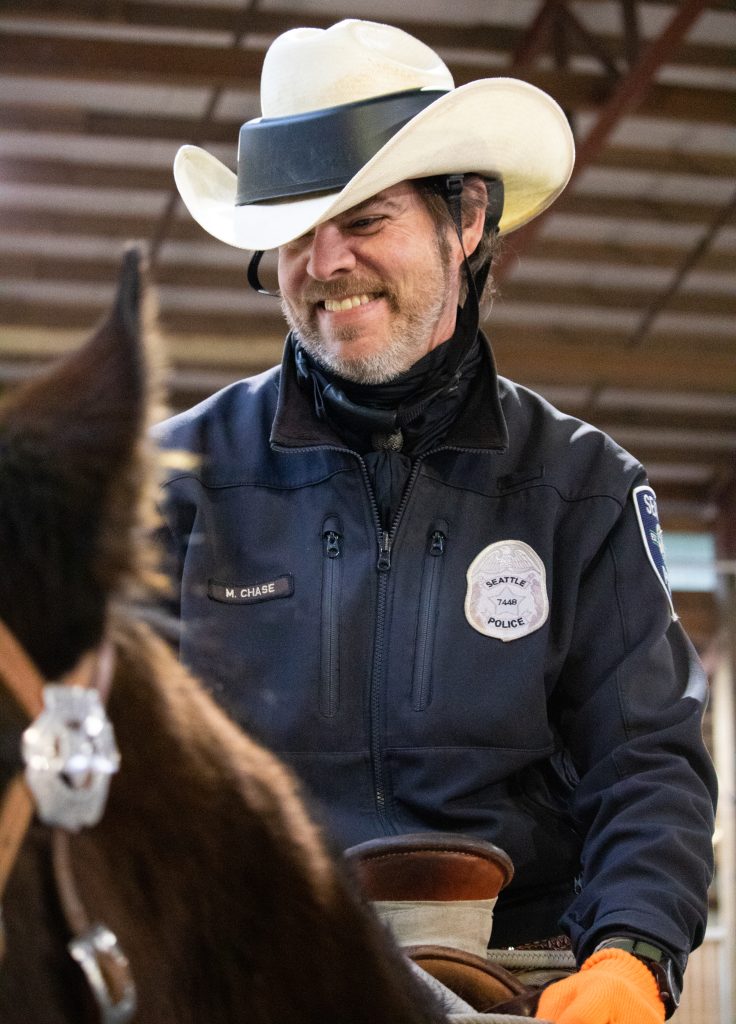 At the Seattle Police Foundation, supporting the men and women of the Seattle Police Department and making sure they feel seen, heard, valued, and appreciated, is the cornerstone of our mission. It is the underlying reason why we do what we do.
When officers start their shifts every day, they have no idea what types of scenarios they'll face or what forms of suffering they'll encounter. First responders are consistently exposed to a spectrum of traumatic events and situations, including child and domestic partner abuse, violent crime scenes, gun violence, suicides, disasters, horrific car crashes, accidental death, homicide, and more. This relentless daily exposure to trauma can have severe repercussions, resulting in things like police officer suicide, depression, substance abuse, domestic violence, heart attacks, cancer, disability, and PTSD.
These are the hidden dangers of a career in law enforcement, and can be the result of chronic and cumulative unmanaged stress. It can leave behind indelible scars.
This is why officer wellness is one of our top priorities. Officer wellness is fundamental to modern policing, as healthy officers make a healthy department, and a healthy department makes a healthy community. This improves the quality of life for our officers and their families, boosts morale, helps support employee retention, and keeps the people who live, work, and play in our community safer.
The Seattle Police Foundation is excited to work with SPD to discover and implement programs and projects that provide tangible, innovative, accessible, and discreet pathways to improved officer wellness. We strive to invest in effective, contemporary solutions that make sense in today's fast-paced world. Our officers are busier than ever, which is why it's imperative that they're able to access help quickly and easily any time they need it.
Your support of the Seattle Police Foundation helps improve officer wellness by showing our officers that they are seen, heard, and valued.
A mobile wellness app, emotional support dogs, and break room improvements at all five precincts are some of our recent investments in officer wellness – find more details below! If you would like to contribute to a healthy police department by supporting officer wellness, please make a donation today.
Because tools that are instantly accessible at the touch of a phone screen have broad appeal and make sense for our officers, SPF secured grant funding from the Motorola Solutions Foundation to help pay for a mobile wellness app called CordicoShield. CordicoShield is specifically tailored to address the needs of law enforcement professionals, and includes videos, articles, and guides meant to support those in high-stress occupations. The mobile app is dynamic, offering a range of self-assessments and continuously updated videos and guides.   
To help reduce officer stress, in 2022 we collaborated with the SPD Wellness Unit, America's Vet Dogs, and Courthouse Dogs to welcome three emotional support facility dogs to SPD's wellness team. These working dogs are mobile, and are able to spend time at any of SPD's precincts and facilities based on need. They are trained to generously provide support, love, and affection to anyone impacted by trauma or in crisis.
Animal-assisted therapy is a proven technique known for its effectiveness across therapeutic realms. Dogs are smart, have an incredible capacity for love and healing, and can help reduce stress, depression, anxiety, and sadness.      
In 2022, SPF launched an initiative to renovate the dilapidated break areas in all five of the SPD precincts. The improvements were based on the distinct needs of each individual precinct, and were meant to boost morale and give officers nicer, more serene spaces to decompress during their breaks. These projects have included installing a new patio and lighted gazebo at the North Precinct, a modernization of the East Precinct kitchen, an expanded writeup room at the South Precinct, and new, covered outdoor break areas at the West and Southwest precincts. These projects have been made possible through generous contributions and in-kind donations from our partners and supporters.