K9 Unit
K9 Unit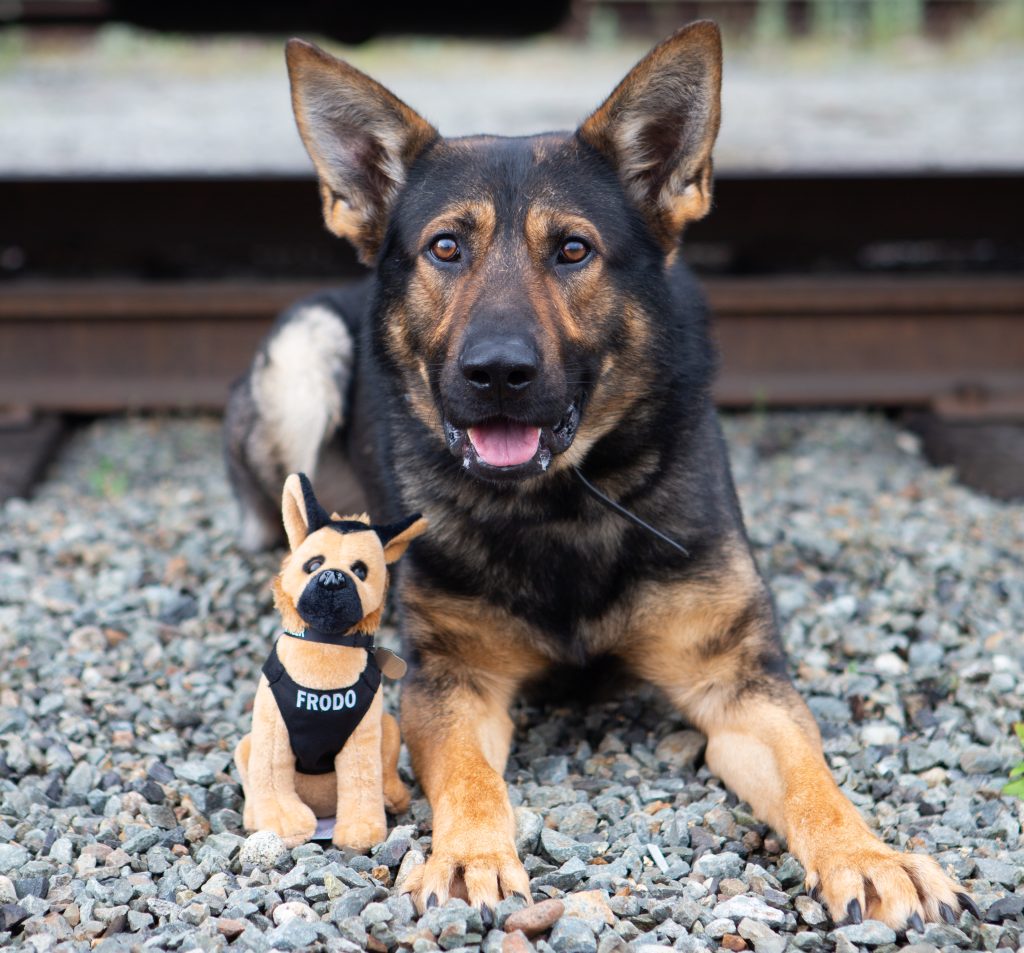 K9 Stuffies Support the 2023 Beds for Kids Project
From Arson Bomb to Wellness, and everything in between, we have all your favorite SPD K9s available for purchase as stuffies. Previously only available on a limited basis, we're now unleashing these cute little pups onto the Seattle community so that anyone can get one!
These stuffies are $50 each, and all money raised supports SPD's Beds for Kids project.
Help us have a "pawsative" impact on the Seattle community and grab your favorite Seattle Police Department K9 in stuffy form today!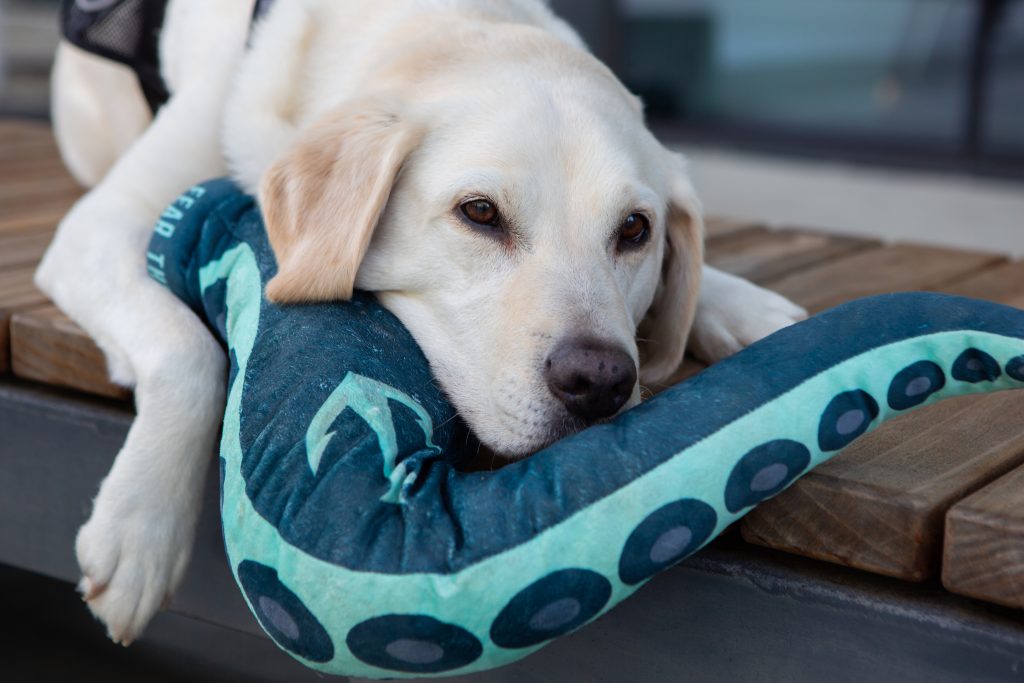 The Seattle Police Foundation has invested in the Seattle Police Department's K9 program practically since we opened our doors in 2002.
Police have long used dogs' keen sense of smell to search for suspects, inspect suspicious items, find illegal narcotics, and detect hidden evidence. There are several different types of K9s working for SPD, including patrol dogs (referred to as generalist dogs), narcotics dogs, bomb detection dogs, an electronic storage detection dog, and three emotional support dogs.
SPF purchased its first patrol dog for the K9 Unit in 2003. We are passionate about the furry four-legged law enforcement professionals of SPD and are grateful for the opportunity to provide for the dogs and their handlers. Their ability to fight crime is matched only by their capacity for community building. They are truly the best of both worlds!
Luckily for us, we are not the only ones with a penchant for pups. Many of our donors share our enthusiasm, which has helped build a more effective, safer team of Police Dogs. In addition to dogs, support from our generous donors has paid for ear, eye and foot protection for the dogs, new bite suits to protect "quarry" during training, leashes, harnesses, supplements, first aid kits, large trauma kits for all of the K9 Unit's patrol vehicles, and much more!
Early in 2023, we hosted a K9 Vests for Valentine's Day fundraiser (held February 14, 2023) to raise $10,000 to purchase custom-made ballistic vests for SPD K9s Frodo, Lex, Delta, and Shadow. Thanks to our generous supporters, we not only achieved our goal, we exceeded it! Thank you to everyone who donated to this important cause. Patrol K9s are regularly deployed on high-risk incidents and these vests will help ensure their safety when apprehending dangerous suspects.
Funding received above and beyond our goal will be devoted to additional K9 needs, including training and equipment. Thank you for supporting SPD K9s!
Meet the Police Dogs of SPD
Click the images below to see the full-size version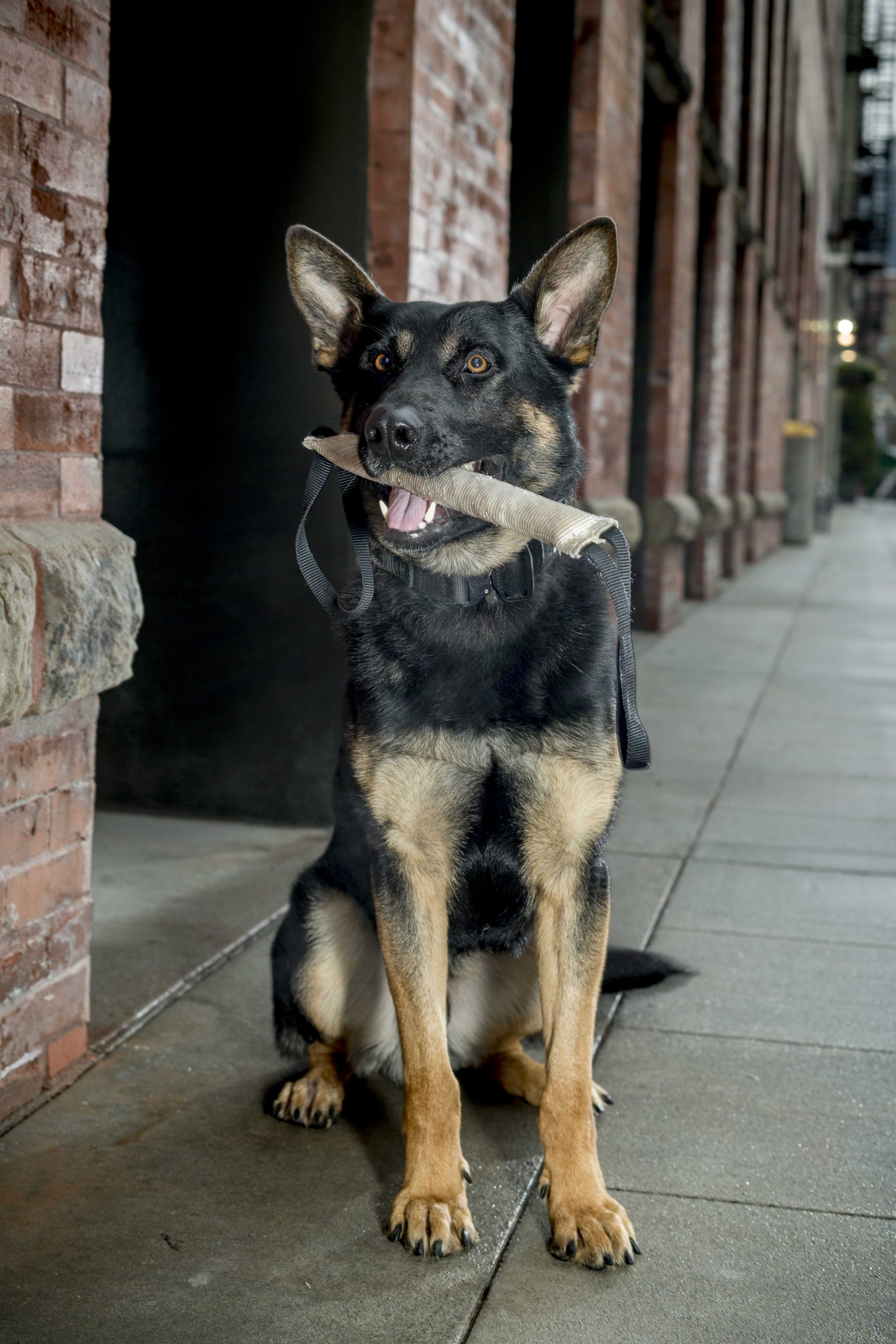 K9 Delta
K9 Delta is a handsome male German Shepherd who comes all the way from the Czech Republic. When he's not on-duty, his perfect day consists of playing ball, getting belly rubs, and a delicious marrow bone treat to cap it all off. Delta prefers to hang out with kids, because they are just as silly as he is! Delta was born on May 8, 2016, and started with SPD in February of 2018. K9 Delta is a friendly boy who loves meeting community members and getting pets.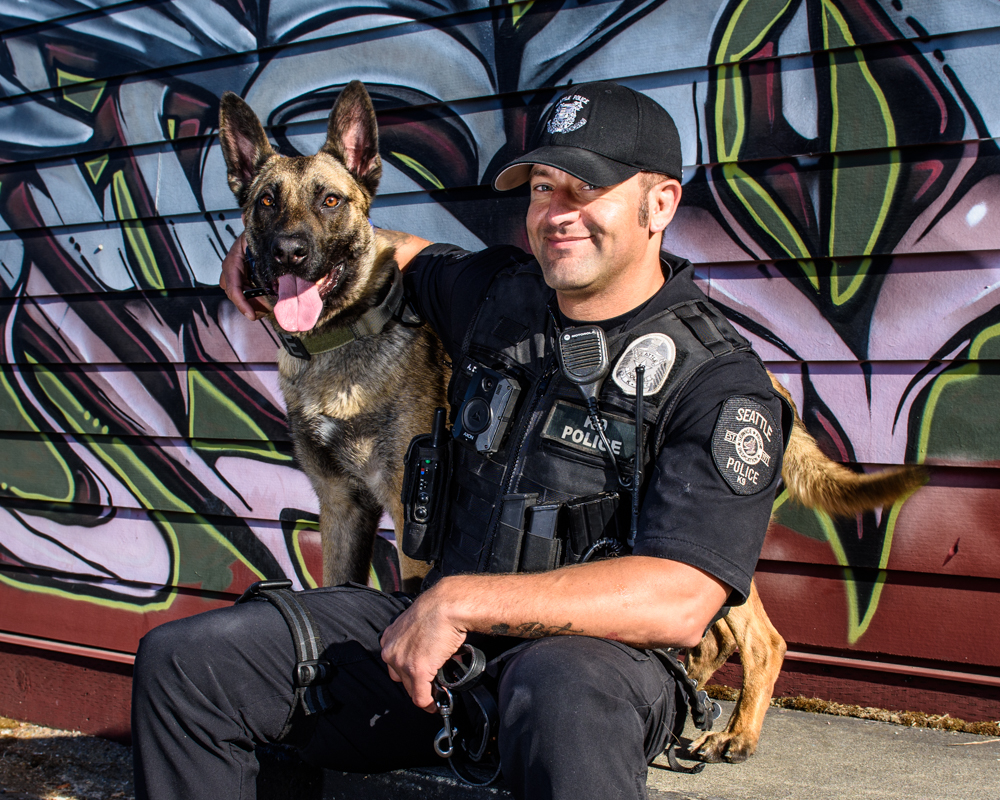 K9 Bucky
Bucky is a male Belgian Malinois who started his career with SPD in the summer of 2022. Originally from the Czech Republic, Bucky is a generalist (patrol) dog, trained to track and locate criminal suspects and find evidence. He is a big goofball who loves to work and play with his KONG. Bucky is named after Marvel Comics character Bucky Barnes, who had a prominent role as the Winter Soldier in the comic book series Captain America.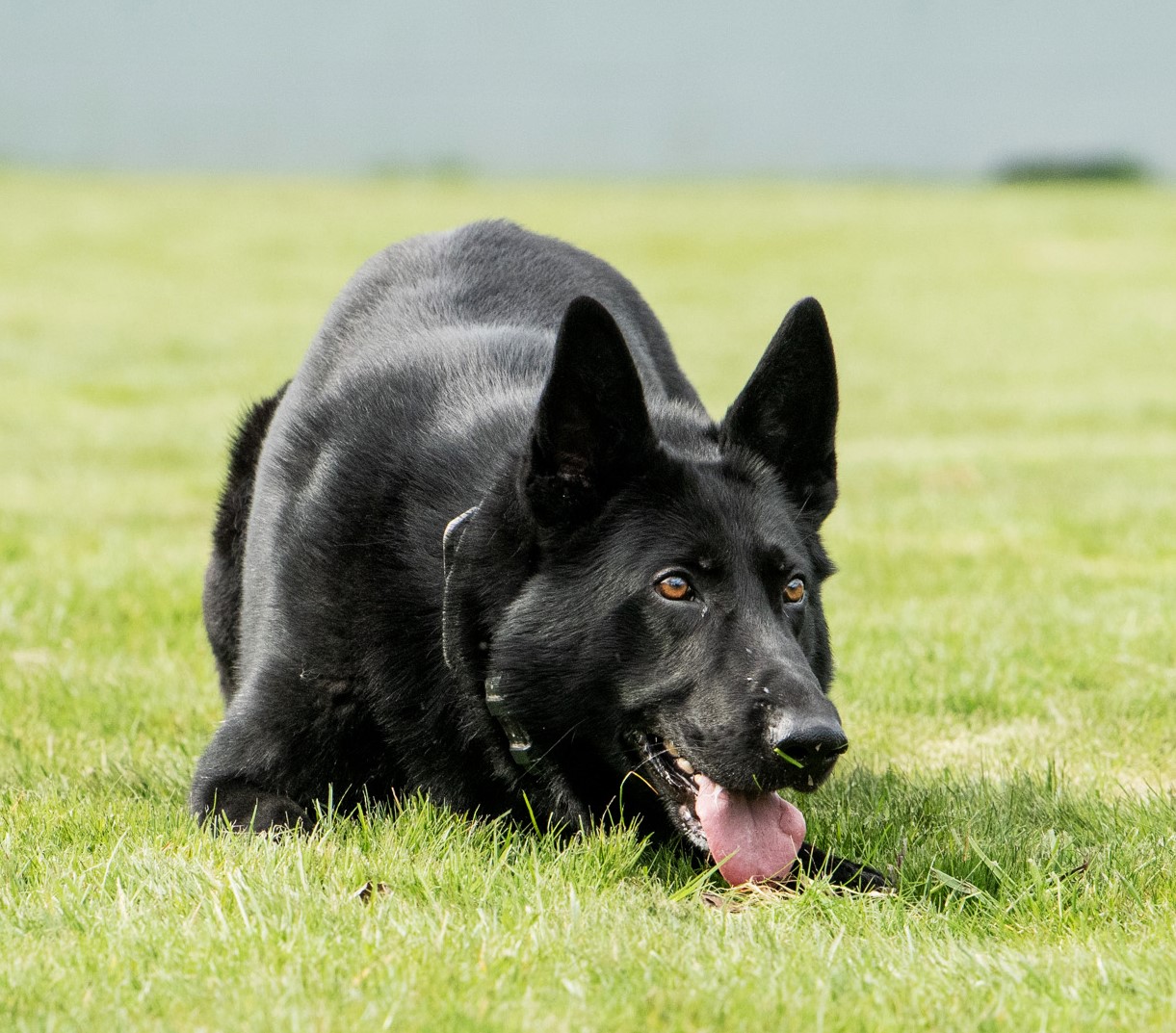 K9 Shadow
Shadow is a stunning male German Shepherd who originally hails from Europe. He is a generalist (patrol) dog, trained to track and locate criminal suspects and find evidence. Shadow is an energetic, intelligent, and confident dog who loves to play with his KONG. When he isn't working, he loves to run through the woods and relax in the shade. Swimming in Lake Washington is this handsome guy's favorite summer pastime. Even though he is a trained K9, Shadow is extremely personable and loves meeting community members! He began his career with SPD in September of 2020.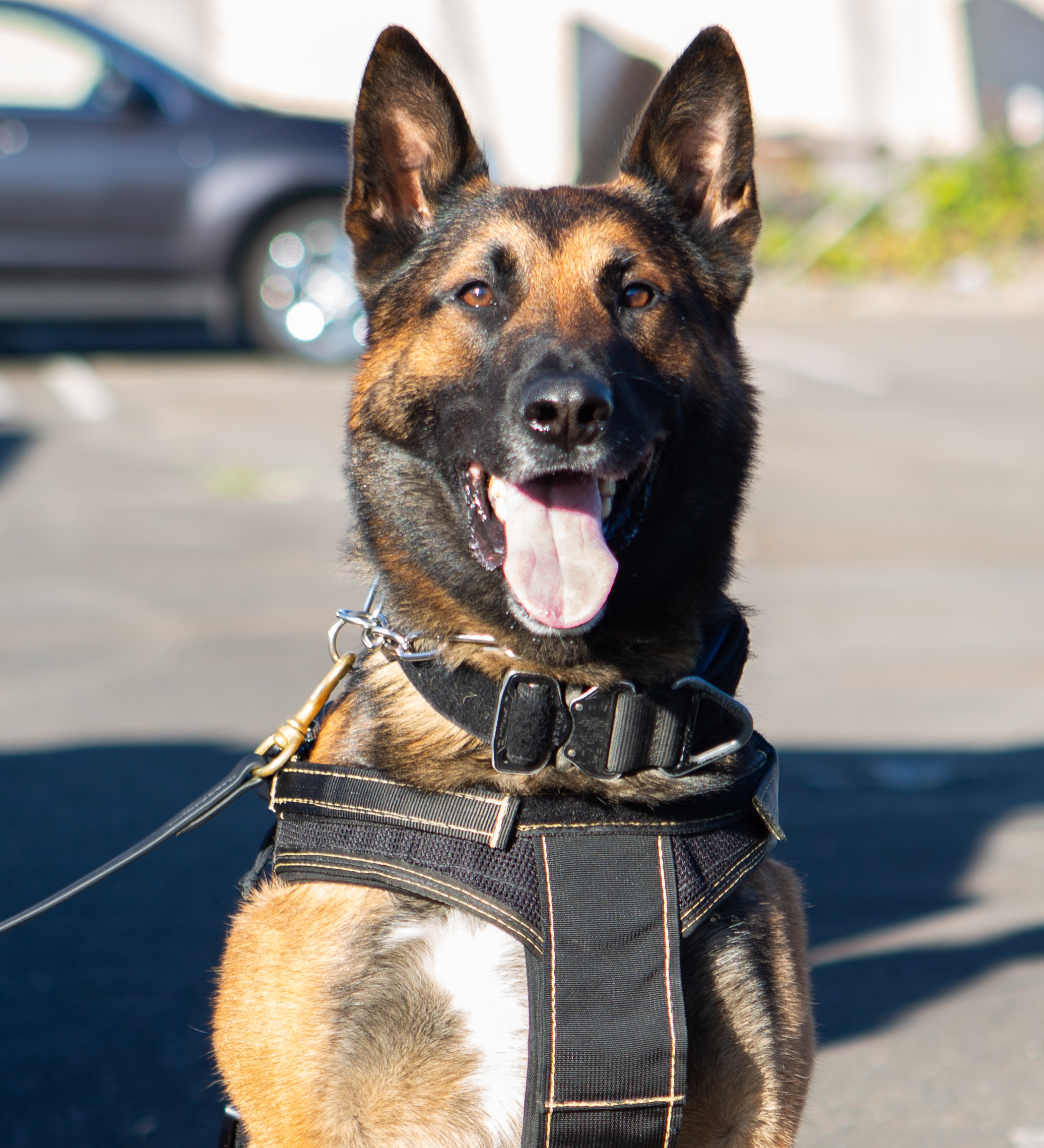 K9 Lex
Police Dog Lex is a goofy dog who is full of energy! He's always happy and is one of the friendliest dogs you'll ever meet, despite being a trained K9 officer. Originally from Presov, Slovakia, Lex is a male Belgian Malinois/German Shepherd mix and part of the generalist (patrol) cadre, trained to track and locate criminal suspects and find evidence. When Lex is not working, he loves to relax with his favorite KONG and play with his handler's two Labrador Retrievers. Lex was named in honor of fallen Seattle Police Officer Alexandra Brenneman Harris, known as Lexi by her family, friends, and colleagues. K9 Lex joined SPD in April of 2022.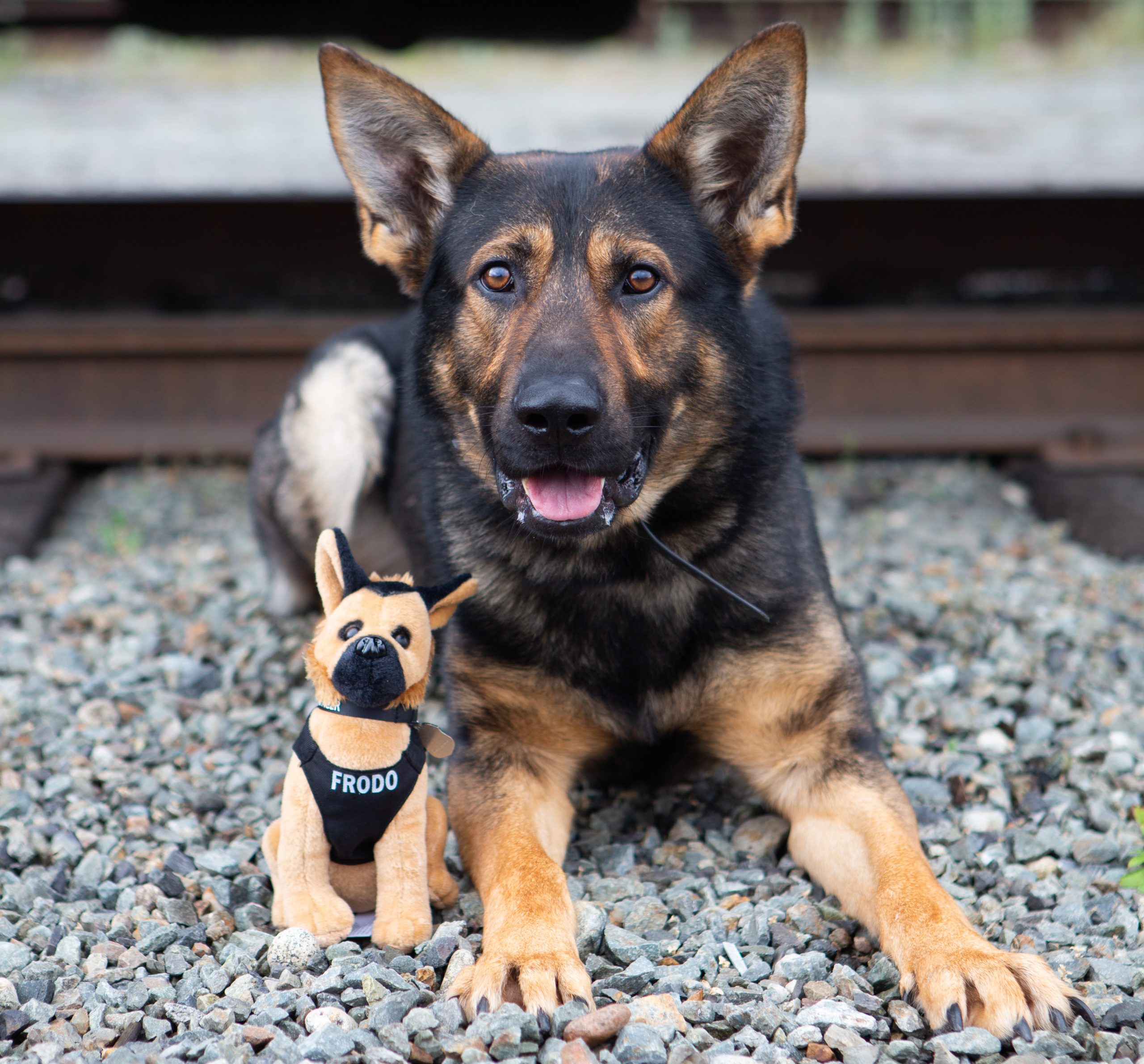 K9 Frodo
K9 Frodo lives up to his name perfectly. He is goofy, happy, and prone to a bit of mischief, including chewing up toys, beds, and even a few patrol cars. In his free time, he loves chasing leaves and taking long walks on the beach, although he is not a huge fan of that sneaky, rising tide. His favorite treat is cheese, he loves balls, and he can sleep through almost anything. If you don't see the silhouette of his ears in the room, that mostly likely means he's lying down somewhere, catching a quick "dog-nap." Frodo is a friendly boy who loves meeting Seattle community members. Learn more about Frodo here!
K9 Devon
K9 Devon is an energetic (and very lovely) Labrador Retriever specially trained to detect the odor of illegal narcotics. She is a former hunting dog that will do almost anything for her favorite toy, a tennis ball, which makes her ideal for the job. When off-duty, Devon lives with her handler and their family and enjoys games of fetch. She is also partial to treats, and endless attention with lots of belly rubs. K9 Devon was born in Salt Lake City Utah on March 16, 2019, and started with SPD in October of 2021.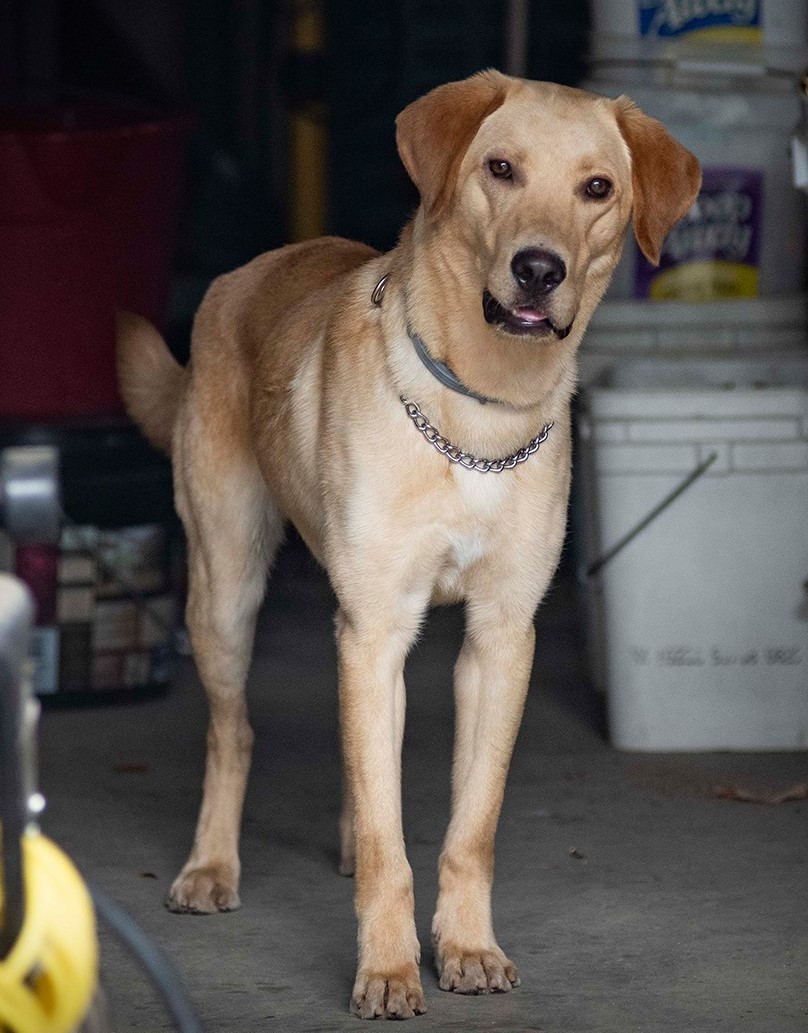 K9 Serpico
Serpico is a lovable and energetic dog who loves his toys. He came to SPD from the Dominican Republic and was selected for narcotics work. When Serpico discovers illegal narcotics, he is rewarded with his favorite ball. Serpico is a young Labrador Retriever, born on August 1, 2020. He started with SPD in October of 2021, along with K9 Devon. When Serpico has time off, he loves to play and run around.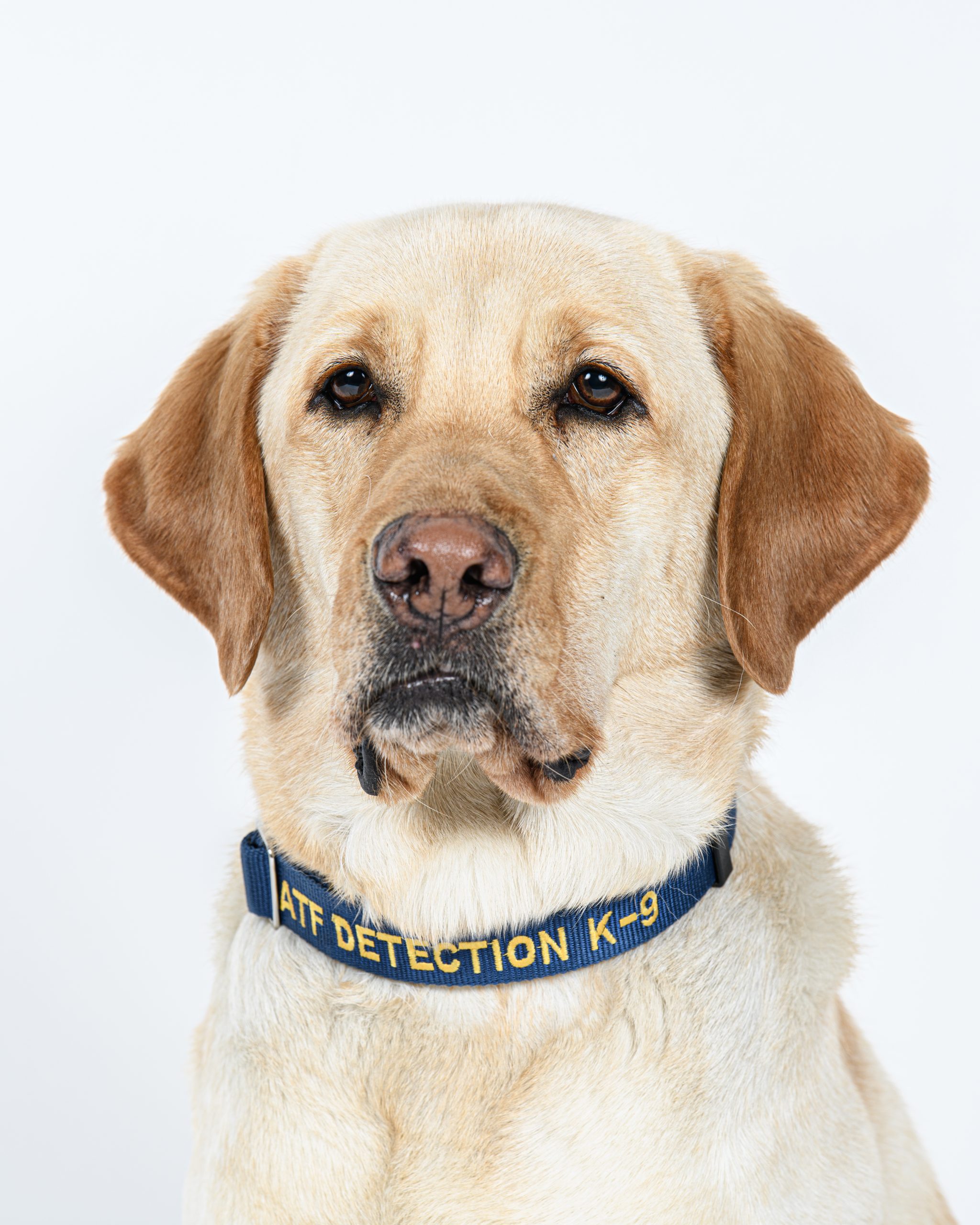 K9 Chip
Chip was born November 23, 2020 in sunny Florida, where he initially trained to be a seeing-eye dog. Because of his playful, high energy and huge appetite, Chip changed careers and now serves the Seattle community as an explosives detection dog. Chip LOVES to eat, and because food is his reward, he LOVES to work. In his off time, Chip enjoys playing fetch, swimming in Lake Washington, and taking plenty of naps – where he dreams about all the delicious things he'd like to eat!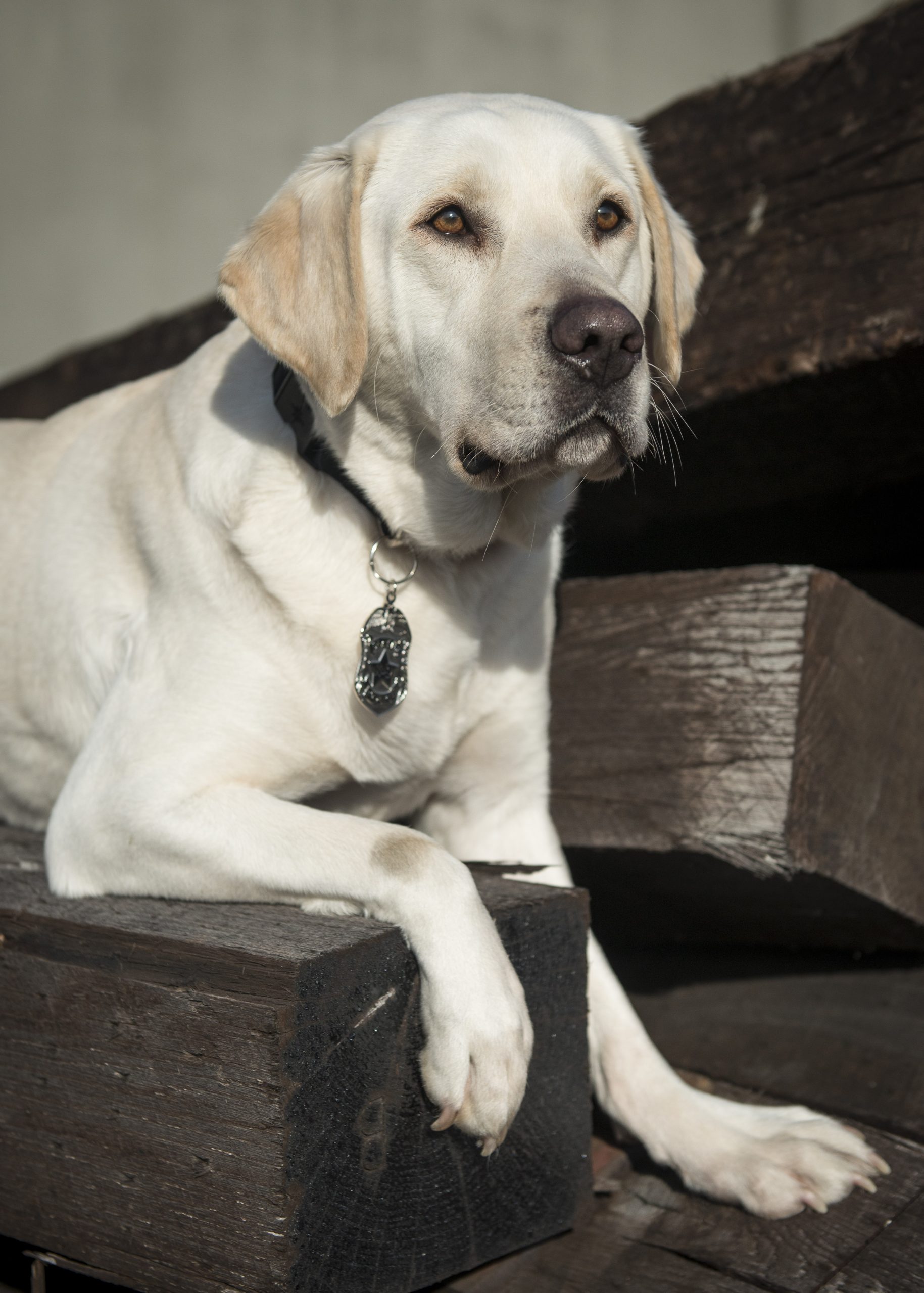 K9 Jazzy-Juno
Jazzy-Juno is a highly motivated Labrador Retriever who loves to work! She is trained to detect a variety of explosive odors and can be found working in a wide range of scenarios, including parades, sports and music events, pre-event sweeps, and crime scenes. Her fantastic work ethic is rewarded with lots of affection, belly rubs, and her favorite ball. Jazzy-Juno was born right here in Seattle on January 31, 2014, and started her service with SPD in February of 2016.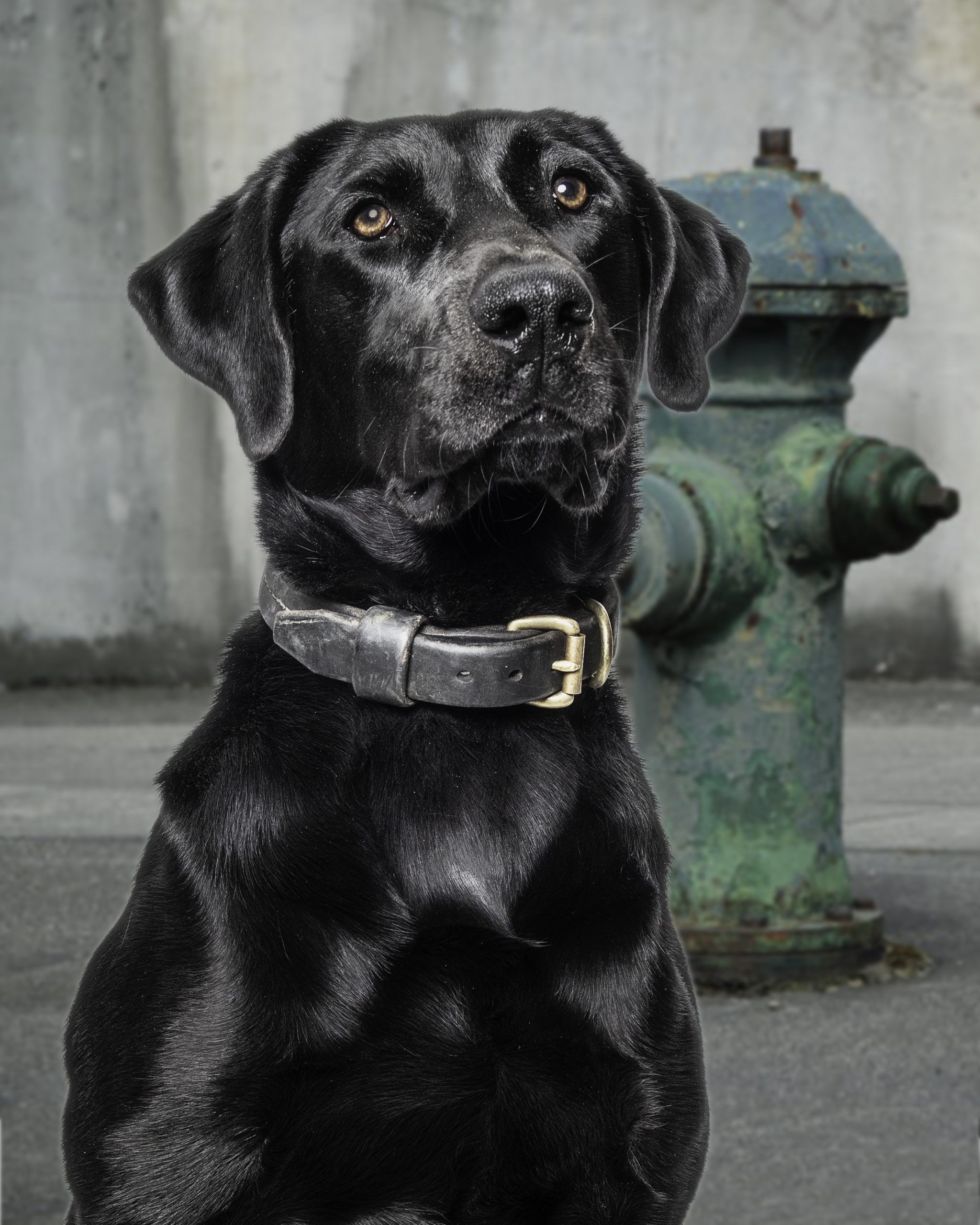 K9 Loki
K9 Loki was born north of Seattle in the beautiful City of Mount Vernon. He was certified as an Explosive Detection K9 on March 6, 2022, after completing his K9 academy at Pacific Coast K9, in Blaine, Washington. Loki is a friendly and energetic Labrador Retriever, who loves meeting community members while working a variety of assignments throughout Seattle. When he's not working, Loki enjoys swimming and eating! Loki's birthday is October 3, 2020.
K9 Nala
Nala belongs to an exclusive, emerging genre of working dogs known as Electronic Search Detection (ESD) K9s, trained to sniff out chemical compounds in electronic devices. Nala works with the Seattle Police Department's Internet Crimes Against Children (ICAC) Unit, and can detect USB drives, memory cards, cell phones, and more. Not even the tiniest microSDs can escape her keen nose! Nala is an English Labrador Retriever and lives with her handler and her handler's family. Nala's favorite things to do include playing fetch, snuggling with her favorite stuffed animals, and of course, finding electronic devices.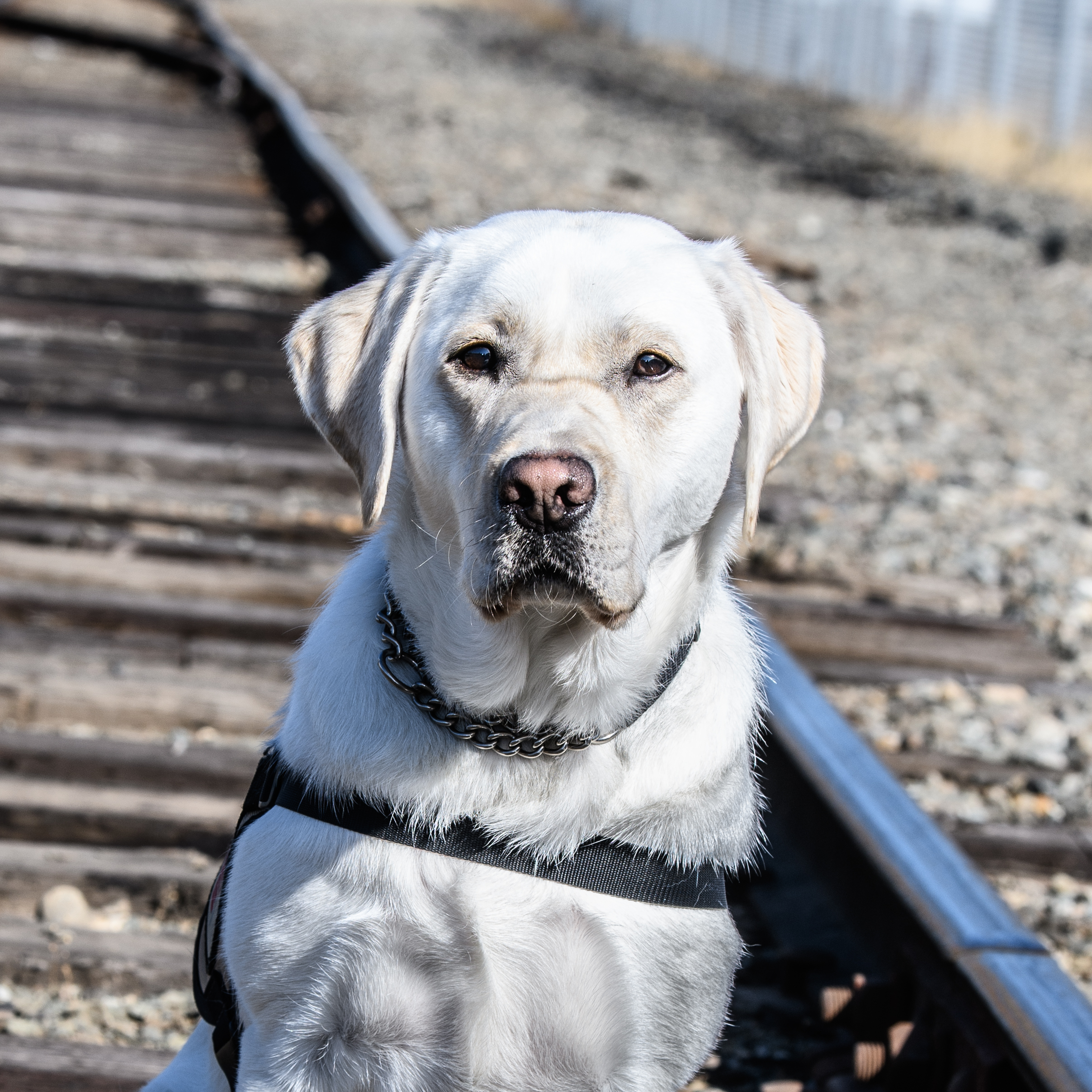 Comfort Dog Ryan
Ryan has one of the most important jobs of all: He provides comfort to adult and juvenile survivors of sexual assault and child abuse during the interview process. Ryan is a yellow Labrador Retriever who started his career with the Seattle Police Department on July 22, 2022. Ryan is a friendly, social dog who loves to be with people and is devoted to his purpose of giving and receiving love and affection. He is motivated by praise and food. He loves his job and does not like to be left alone. Ryan has an adventurous side and enjoys hiking with his handler when he's not busy working.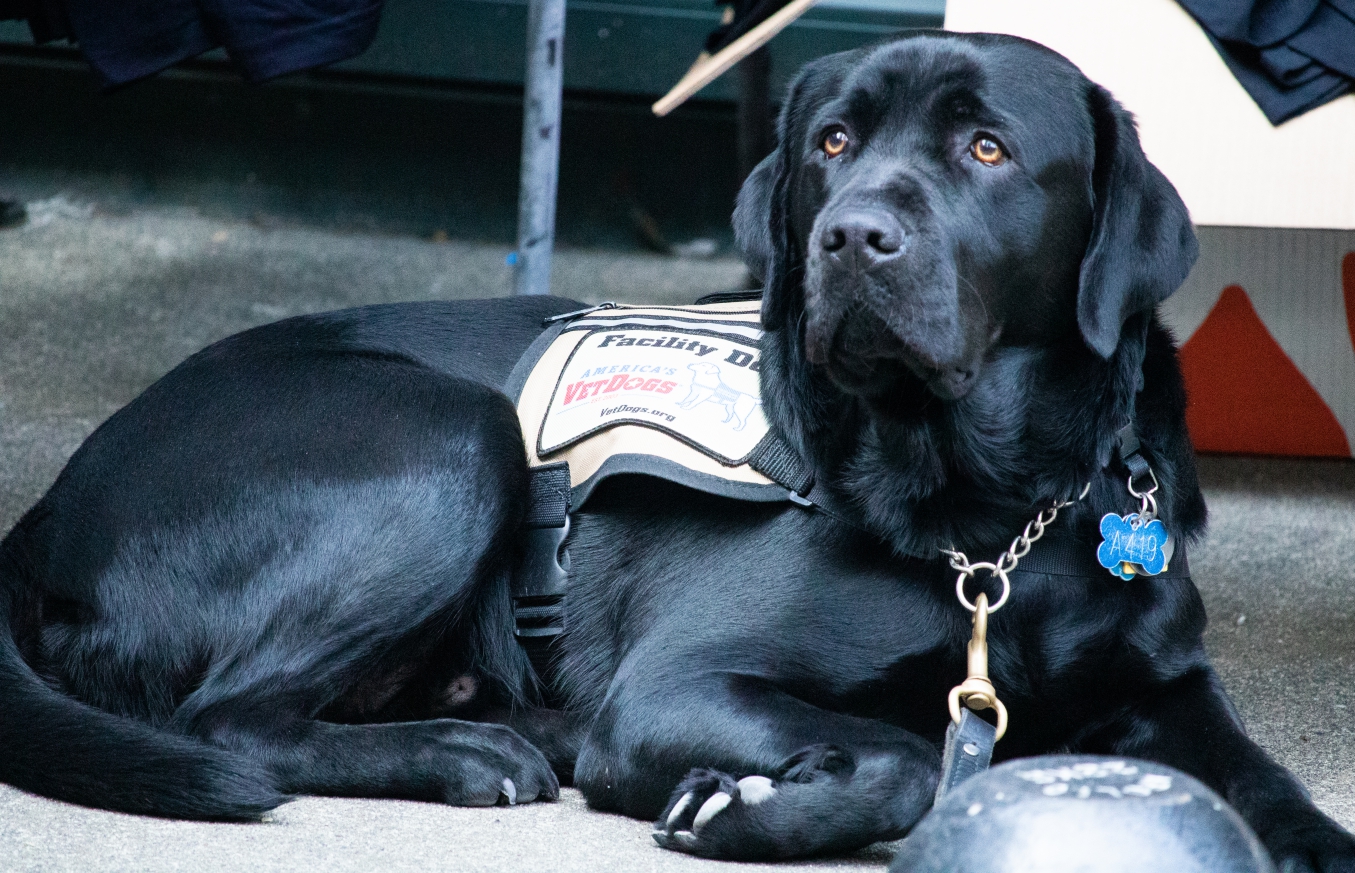 Wellness Dog Buffalo
Buffalo is a charming English Black Labrador Retriever who loves belly rubs. He is well-suited to his job, as his calming presence is palpable. Buffalo works with the Seattle Police Department's Wellness Unit, along with his good pal Otis. These dogs were welcomed onto the Unit thanks to a collaboration between SPF, the SPD Wellness Unit, America's VetDogs, and Courthouse Dogs. Buffalo and Otis are mobile, spending time at each of SPD's precincts and facilities based on need. They are trained to generously provide support, love, and affection to any SPD employee impacted by trauma, crisis, burnout, or anxiety.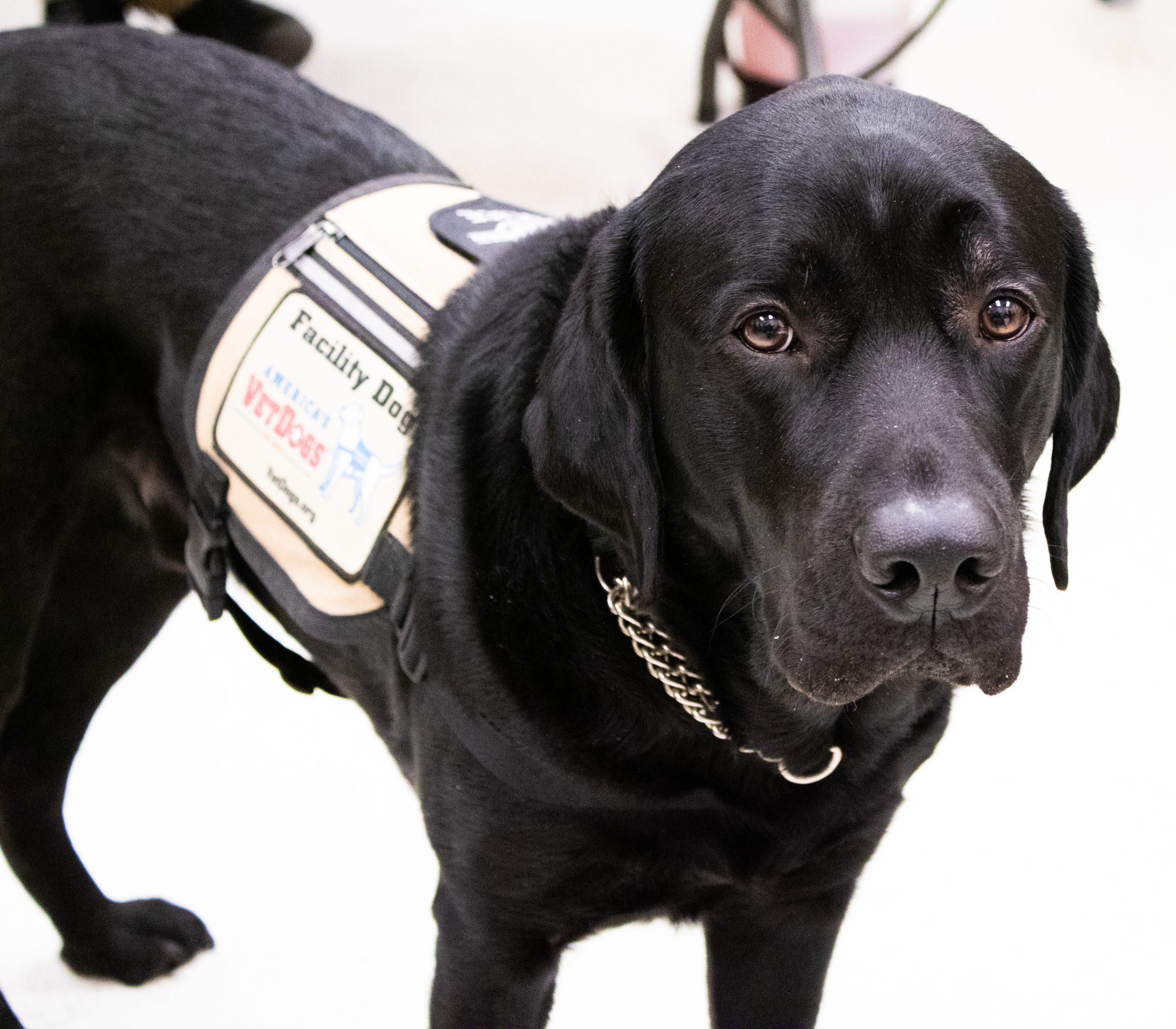 Wellness Dog Otis
Otis is a very handsome Labrador Retriever, who enjoys playing fetch and running around with his bone. He is a happy boy who loves his job of helping the men and women of the Seattle Police Department. Like Buffalo, he deploys to any Seattle Police Department precinct or facility based on need. Buffalo and Otis joined the Wellness Unit thanks to a collaboration between SPF, the SPD Wellness Unit, America's VetDogs, and Courthouse Dogs. 
Explore more Seattle Police Foundation content: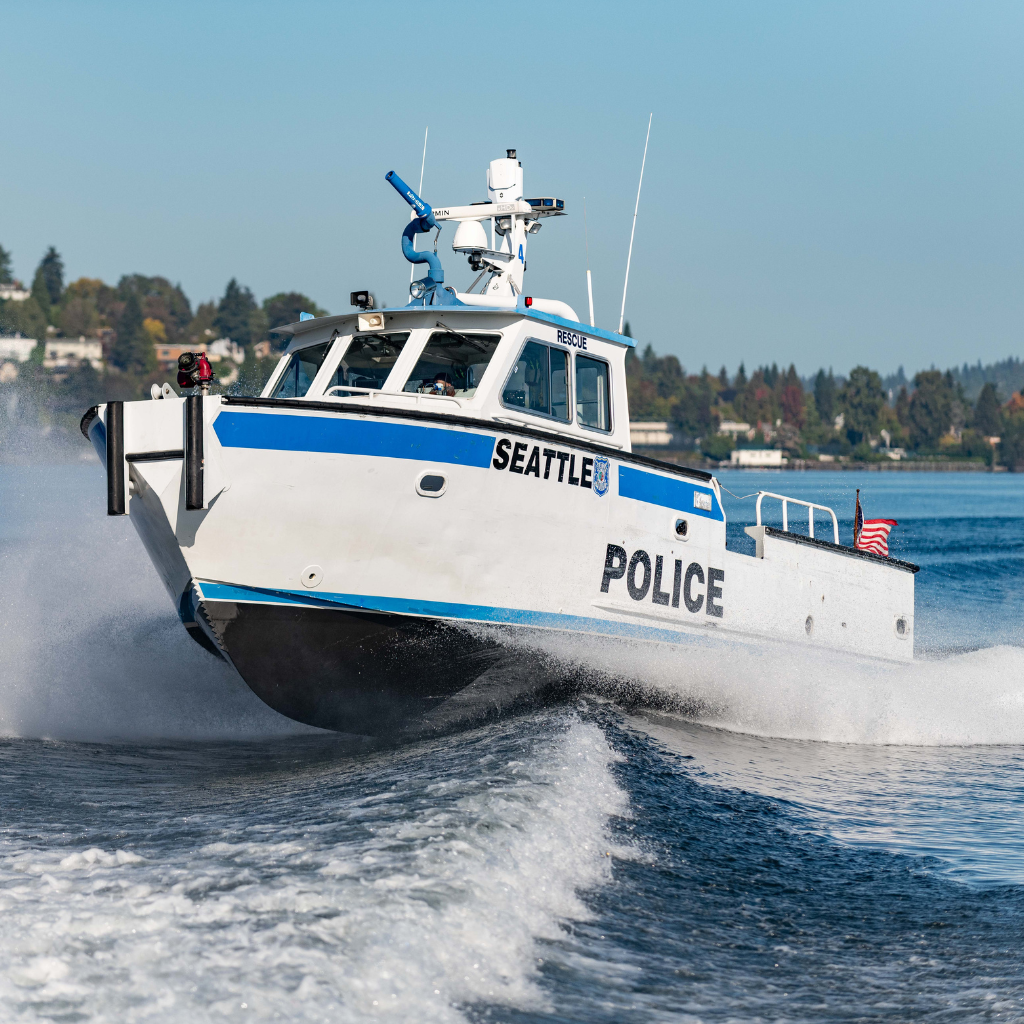 Learn more about SPD's historic Harbor Patrol Unit!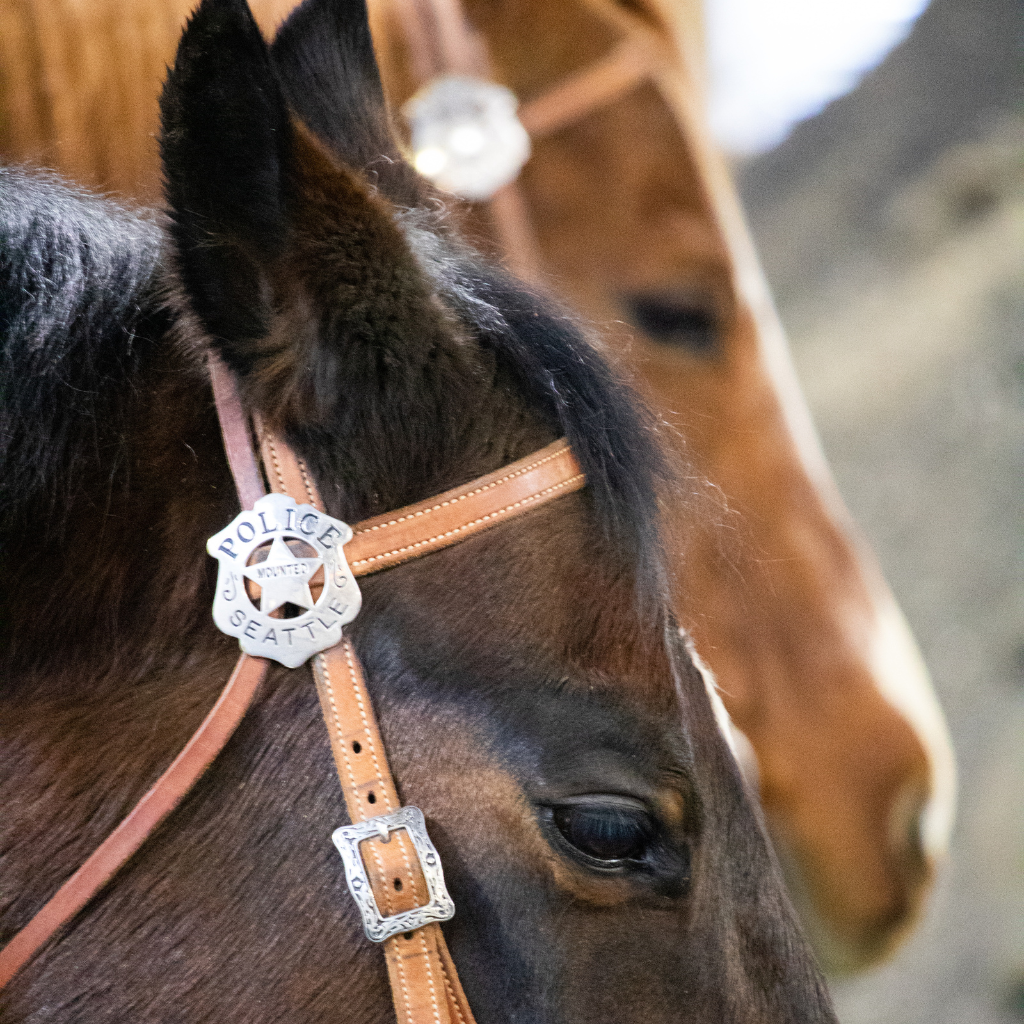 Learn more about SPD's iconic Mounted Patrol Unit.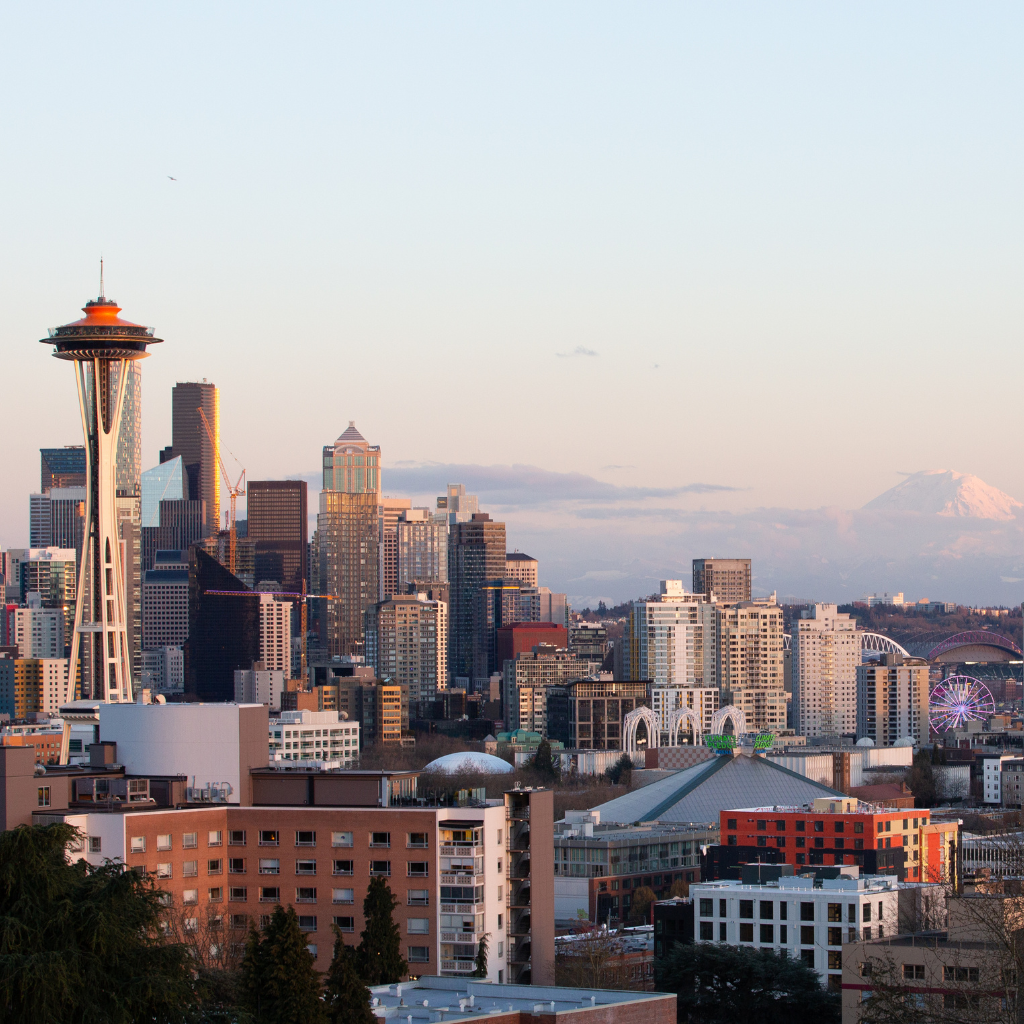 Learn more about where your donations go.