Mounted Patrol Unit
Mounted Patrol Unit
The Sponsor-a-Horse fundraiser to support the horses of the Mounted Patrol Unit is extended through the end of 2023. Your donations help pay for new police horses, equipment, facility improvements, training, and much more. In short, your generosity helps this much-loved Unit thrive and grow! Read our media advisory here.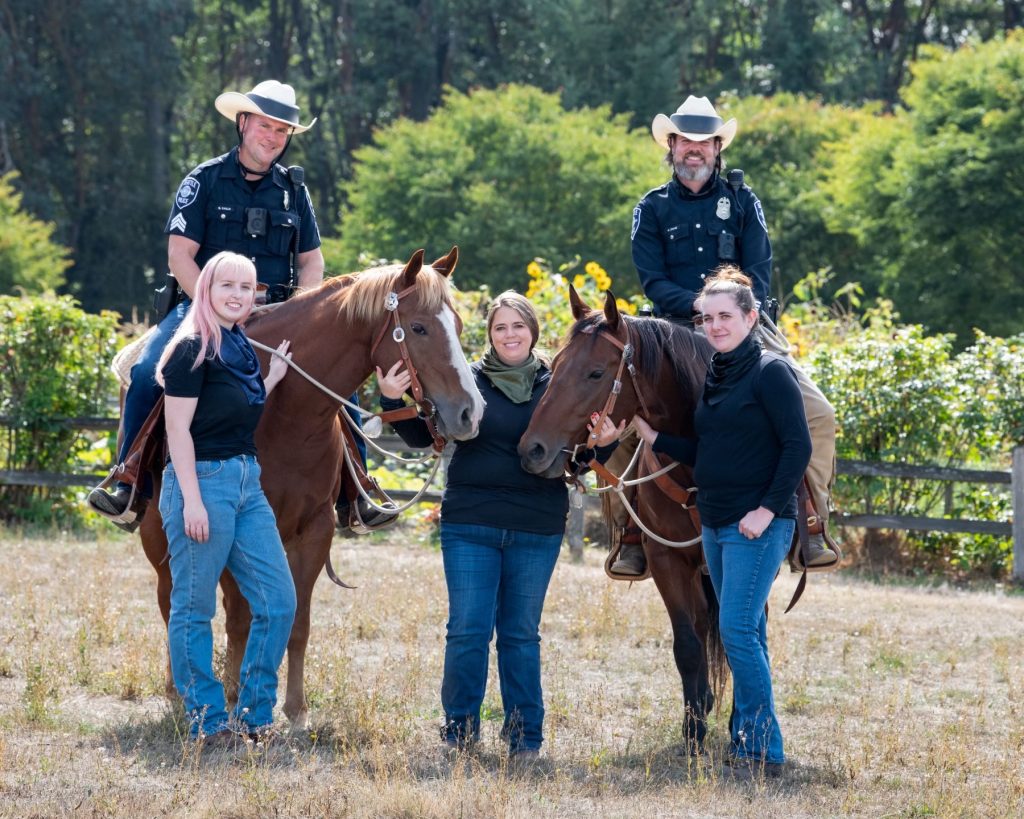 Practically from the moment the Seattle Police Foundation opened its doors in 2002, we've provided support to the Seattle Police Department's Mounted Patrol Unit (MPU). One of our earliest purchases brought Police Horse Blaze into the fold, who served the Seattle community for a total of 10 years. One of our more recent investments, made in 2021, welcomed Police Horses Doobie and McLovin, both of whom have long careers in front of them.
In addition to purchasing horses, we help fund facility improvements and specialized training for the horses and officers of the MPU.
Your support of the Seattle Police Foundation helps preserve and maintain cherished Seattle institutions like the Mounted Patrol Unit. Make a donation today to help us provide for the MPU.
Explore the content below to learn more about this historic unit!
Meet the Horses of the Mounted Patrol Unit
Click the images below to see the full-size version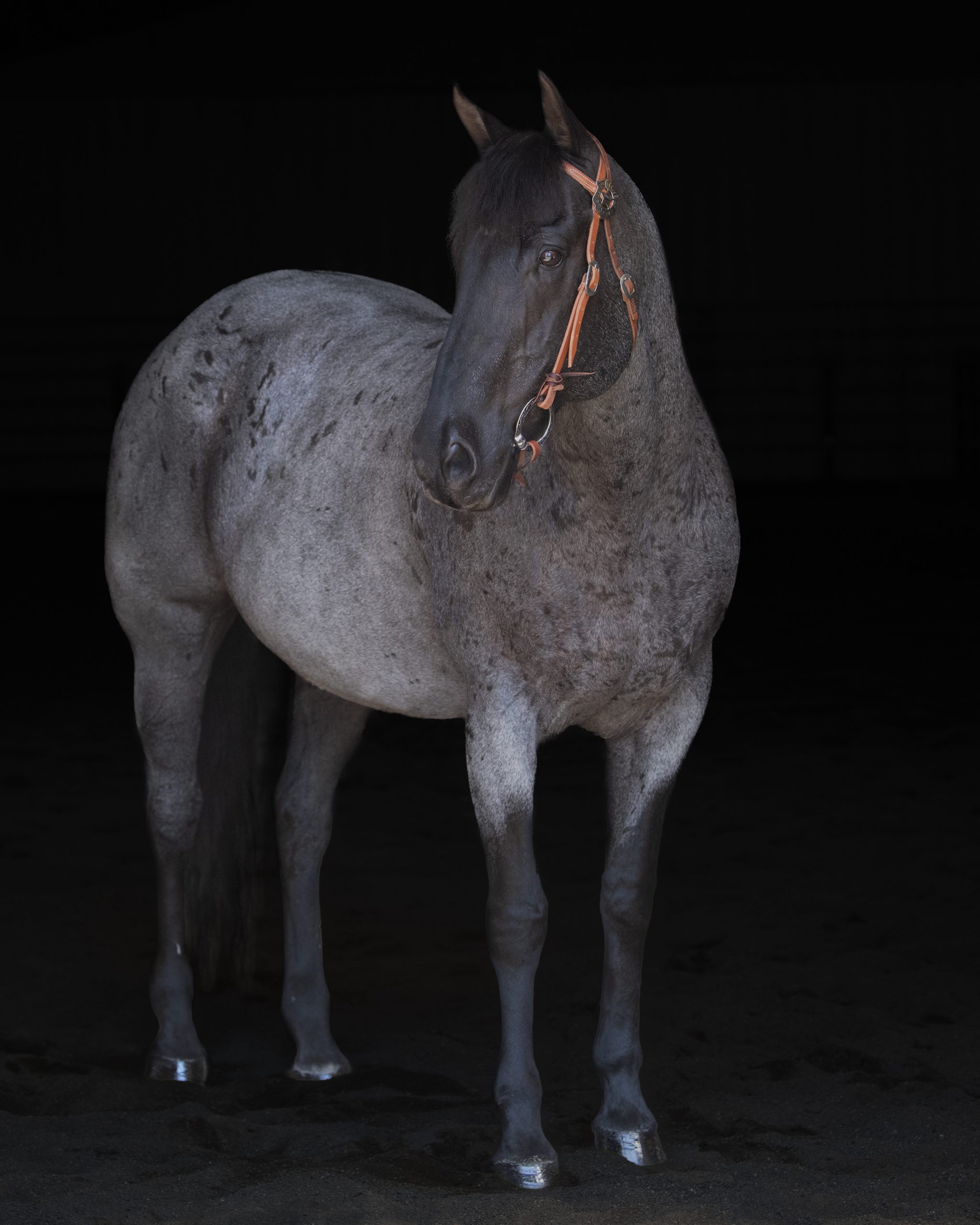 Police Horse Blue
As one of the senior-most members of the Unit, PH Blucher is a true professional who does his job with sophistication, dignity, grace, and skill. He is incredibly striking with his distinctive blue roan coloring, which takes on different hues depending on the time of year. His beauty is matched only by his majestic personality, both on par with his established Hancock bloodline. He's the sweetest gentleman and takes his role as senior equine member of the Unit very seriously, setting an exceptional standard for the up and comers!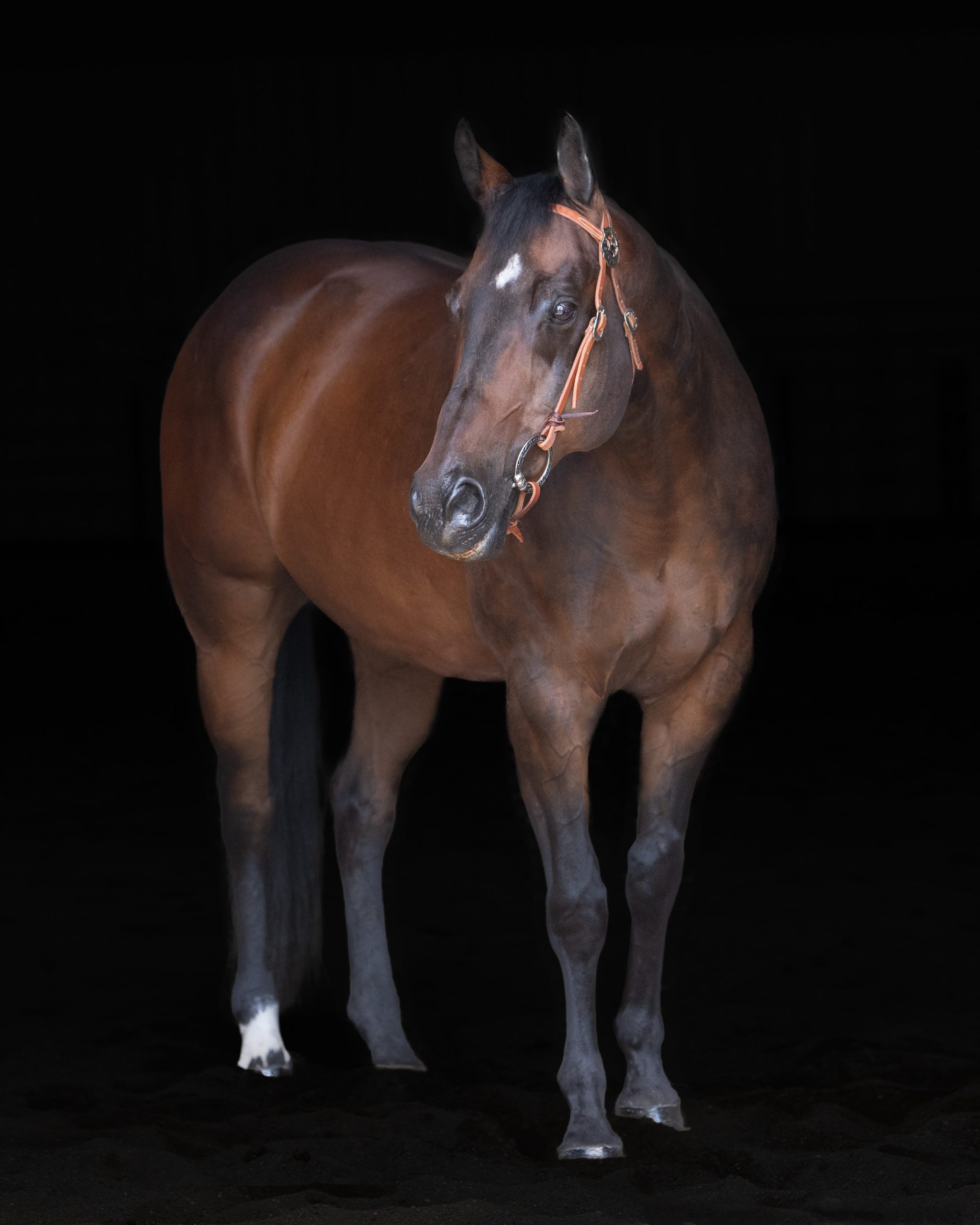 Police Horse Chance
PH Chance has been with the Mounted Patrol Unit since 2014 and is the Unit's senior-most member. He has a wealth of experience serving the Seattle community, and does so with excellence, grace, and the occasional bit of mischief. PH Chance is smart and has quite a sense of humor, which he doesn't mind using to vex his string-mates! And rider beware, he is not above sneaking a nibble of grass as he slyly pretends to relieve an itch near his hoof. That said, Chance is a steadfast public servant and ideal for new auxiliary riders, smoothly helping to fill any gaps in their riding education.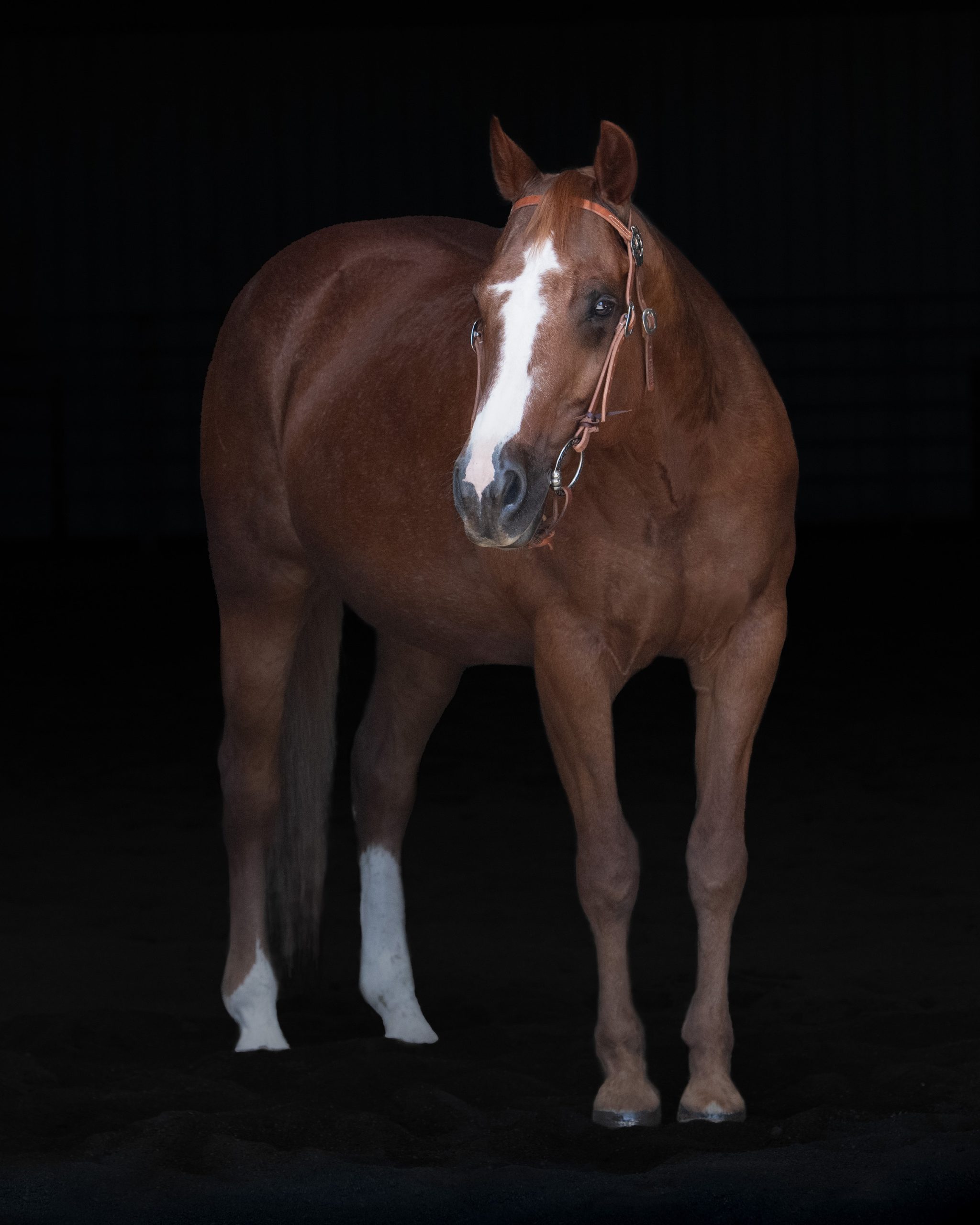 Police Horse Felix
Police Horse Felix was living in Olympia, Washington with his good friend Li'l Sebastian, when his plans to pursue a career in cutting fell through. It turned out he didn't mesh well with cows – a key component of cutting – so he went into law enforcement instead. At first quite reserved and skeptical of his surroundings, Felix quickly opened up and let his quirky, spunky, fun-loving personality shine through. Felix is the redhead of the crew with the biggest heart! He is a people pleaser and wants to be friends with all the other horses. He remains best buds with Li'l Sebastian, who followed him into law enforcement.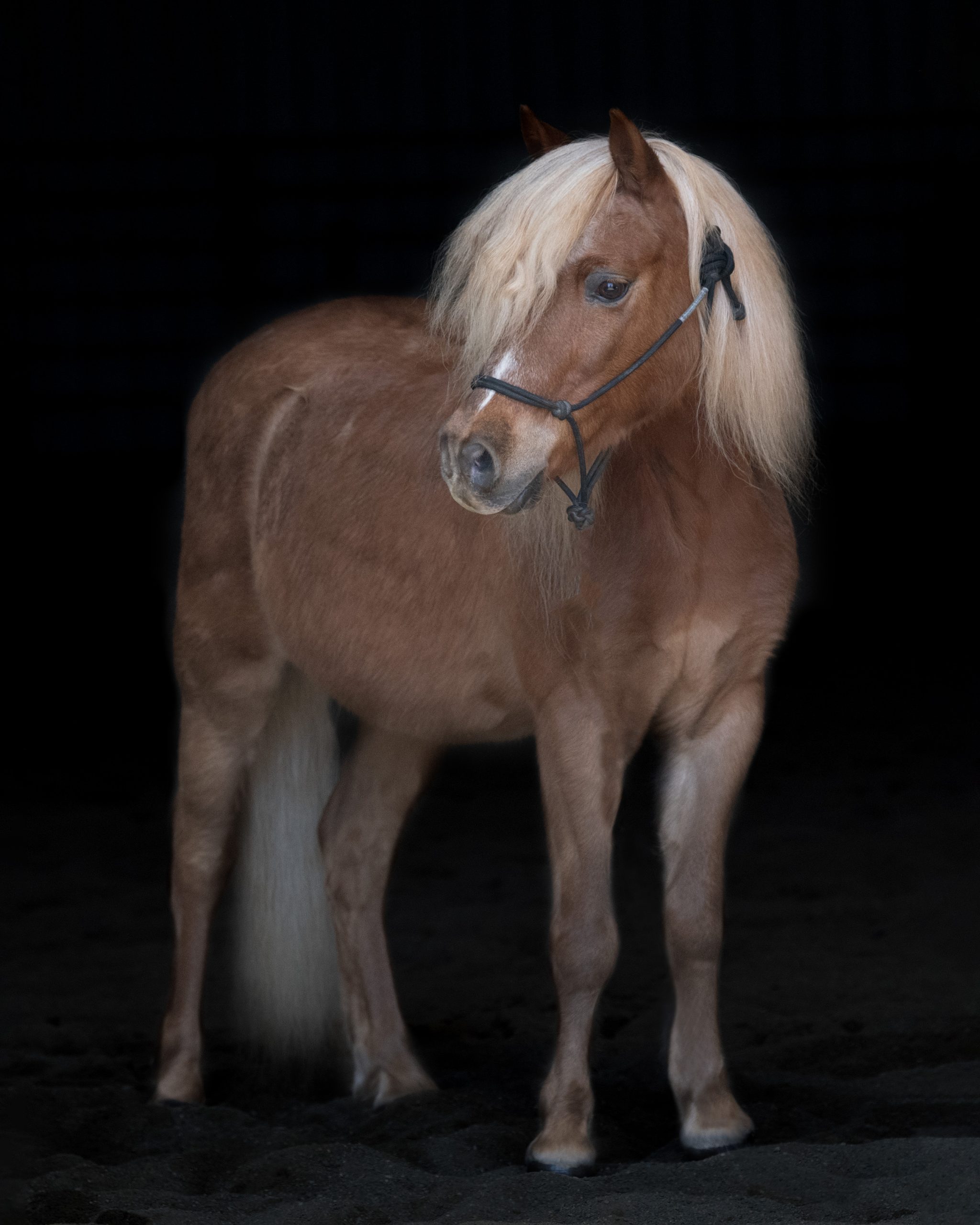 Police Pony Li'l "Buzz" Sebastian
Li'l Sebastian was quite a handful when he first arrived, giving MPU officers a run for their money. But he is a determined, hard-working pony who quickly showed officers and barn staff that when given a job, he could thrive. Li'l Sebastian worked hard in 2020 to earn his Level 1 Miniature Therapy Horse certification, completing a vast regimen of training scenarios meant to prepare him for anything. His best friend is PH Felix, who gave him the nickname "Buzz" because of the sound he makes when he whinnies. Fun fact: He was named Li'l Sebastian by Miss Nuutinen's 5th grade class at Adams Elementary School in Ballard.
Police Horse McLovin
Police Horse McLovin worked as a ranch horse in Hood River Oregon prior to moving to Seattle to become a Police Horse. Since joining the Unit, he has become the big brother of the string and enjoys looking after his string-mates. He's a silent sentinel, keenly aware of his surroundings and always standing guard and making sure his friends are safe. All in all, he's a sturdy, handsome guy with a stoic, quiet disposition. His tough feet and strong demeanor have proved priceless as he navigates the transition from ranch horse to Police Horse. McLovin was purchased by generous Seattle Police Foundation donors in 2021.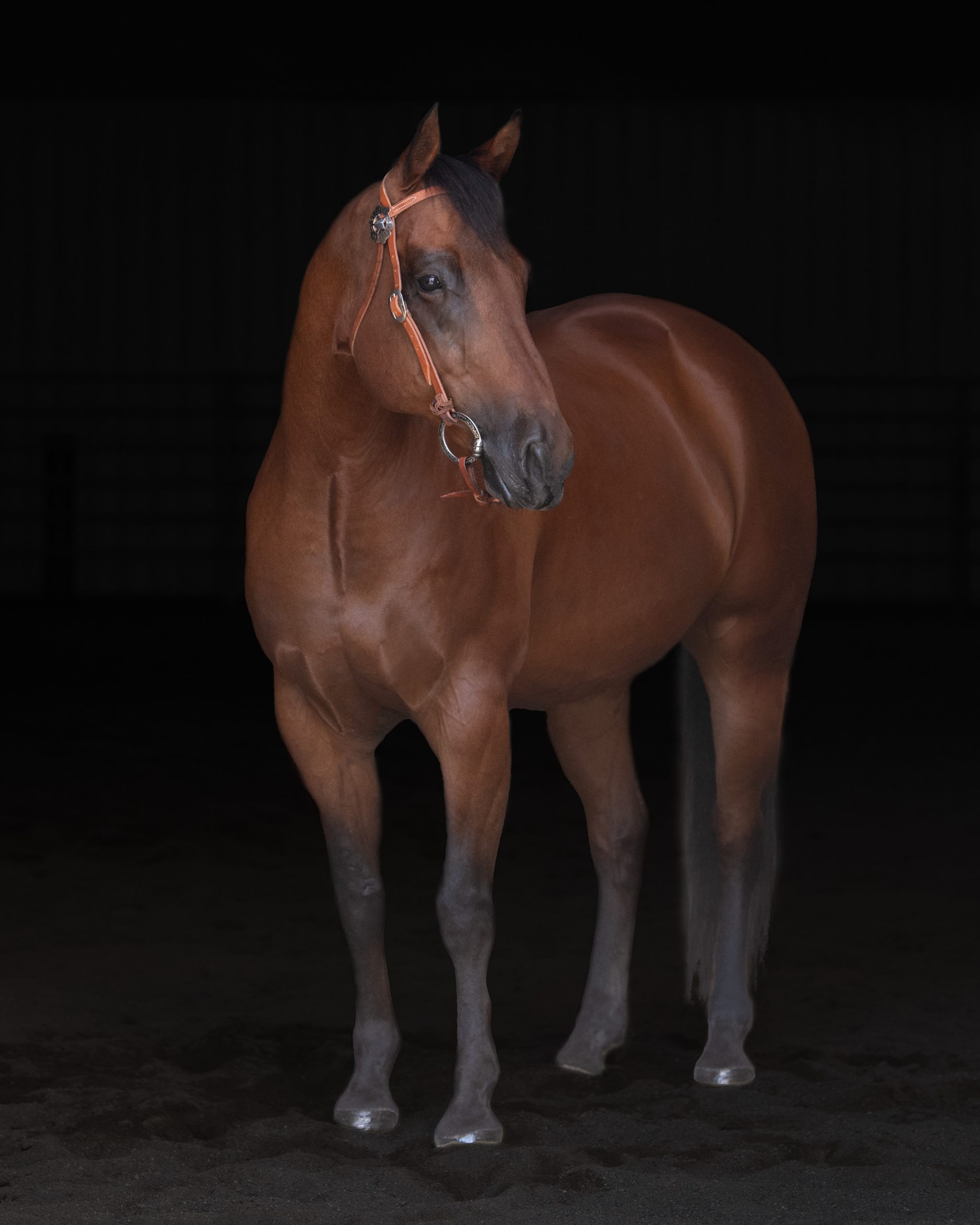 Police Horse Doobie
Police Horse Doobie started his professional life in Hood River Oregon, where he worked as a ranch horse. He is a handsome, endearing guy and everyone's pal. He's got a curious nature, and wants to be all up in everyone's business, horse and human alike. He'll often come up and try to lend a helping hoof when officers or barn staff are cleaning his paddock, and photographers beware because he'll be the first to muzzle your lens. His rich mahogany color is striking, pairing beautifully with his jet-black mane and the subtle darkness around his eyes. Doobie was purchased by generous Seattle Police Foundation donors in 2021.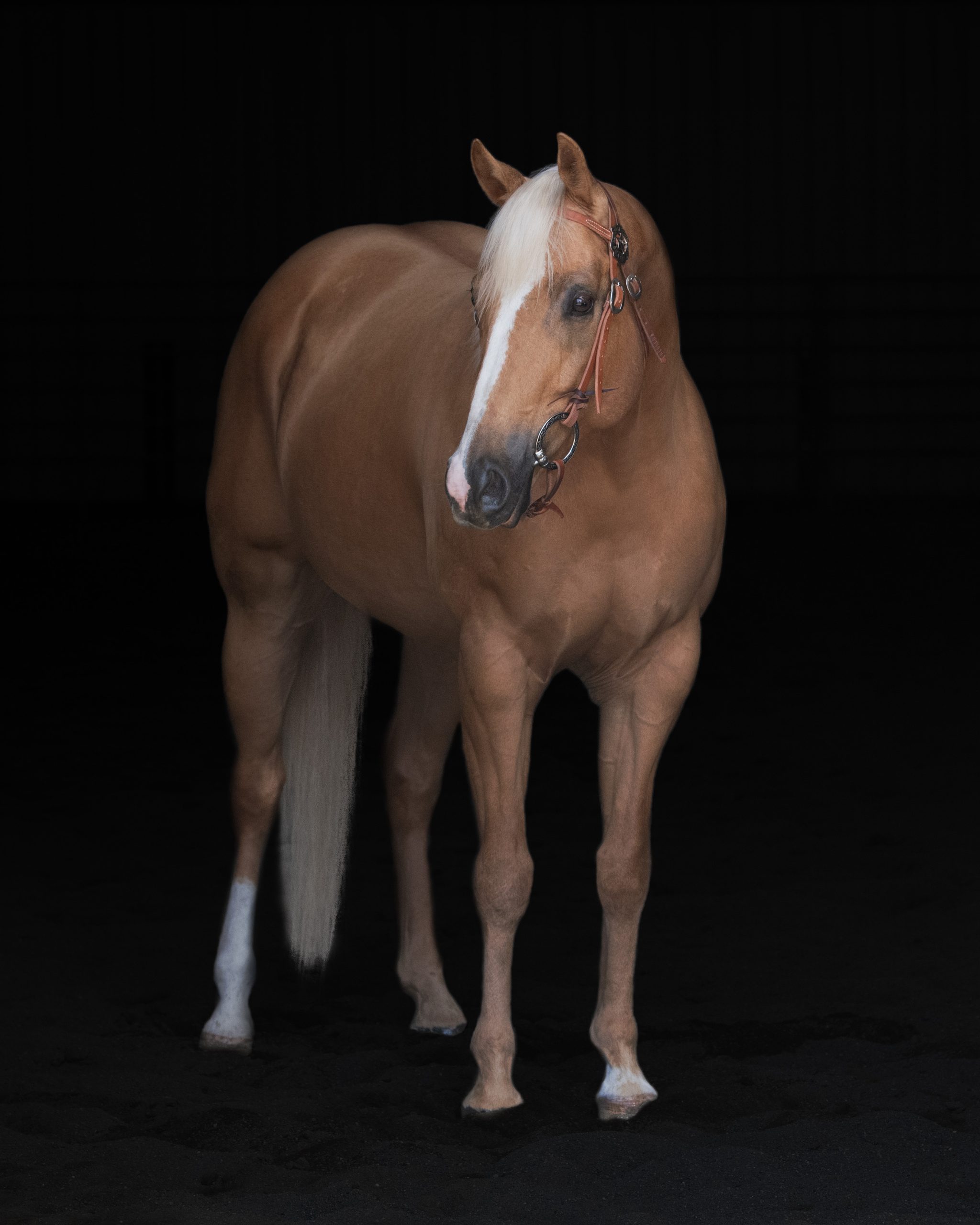 Police Horse Reno
Originally from Oregon, PH Reno is the youngest horse on the string. He is the Unit's only Palomino, his striking coloring matching his status as rising star of the Unit. With his young age it's no surprise that he's taken on the role of the pesky, eager kid brother, who never fails to get his next-door buddy out in the paddocks to play with him. This is mostly because he will nag them insistently until they cave. Reno's rare sense of intelligence is what gives him his edge. Where most horses are tentative-curious, Reno is a self-confident-curious guy, who approaches new adventures with a heart of courage.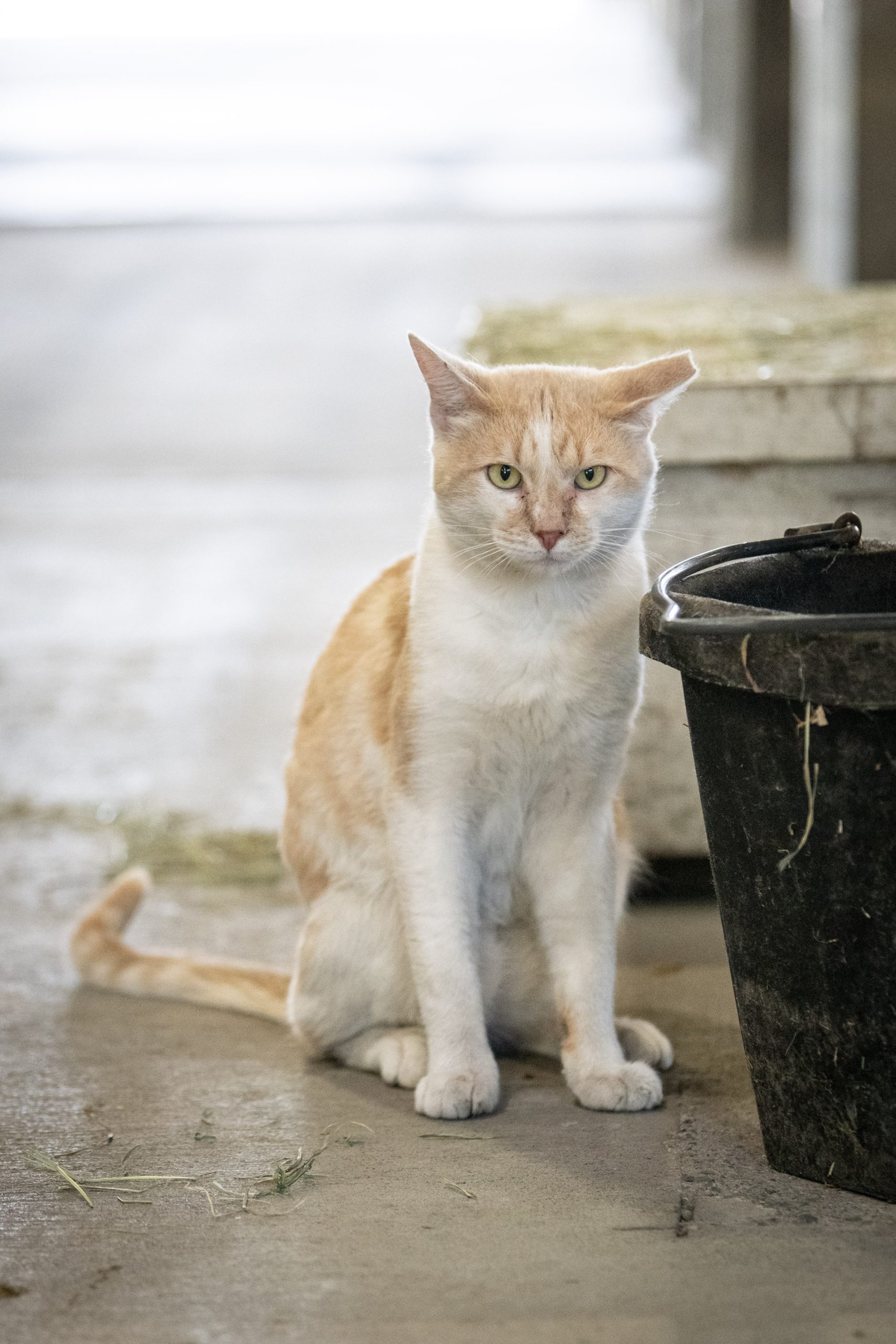 Barn Cat Sully
Barn Cat Sully was adopted in July of 2023 to help control the rodent population in and around the barn. He is an outgoing, friendly cat, who settled in beautifully with the Mounted Patrol Unit. He was adopted from Metro Animal Services through a barn home placement organization called Barn Cats R Us. Sully is truly living his best life as a barn cat! He roams the barn and woodsy grounds at his leisure, and has his own chair complete with a retired saddle blanket for those afternoon catnaps. He is a wonderful companion to Miss Katy Purry, drawing her out of her shell and showing her the joys of being a barn cat.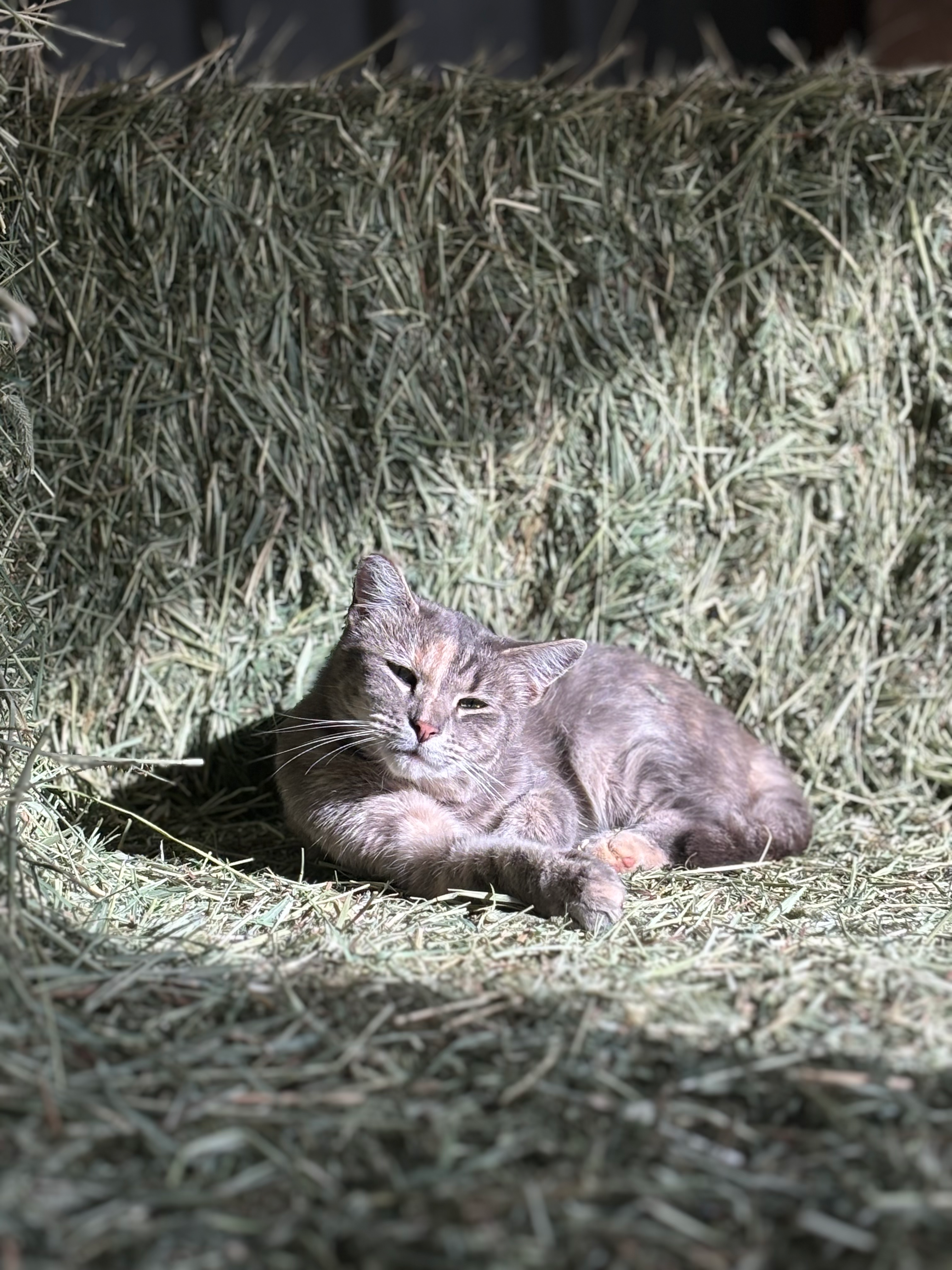 Barn Cat Katy Purry
Katy Purry is a feral cat adopted from the Seattle Animal Shelter in June of 2023 to help control the rodent population in and around the barn. When she first arrived, she was painfully shy and highly distrustful of humans, which goes along with her status as a feral cat. But as it turned out, Katy Purry just needed the right environment to blossom. She is best of friends with Barn Cat Sully, who gets all the credit for drawing her out of her shell. In addition to being great at their jobs, Katy Purry and Sully love to run and play inside the arena and explore the woodsy grounds at their leisure.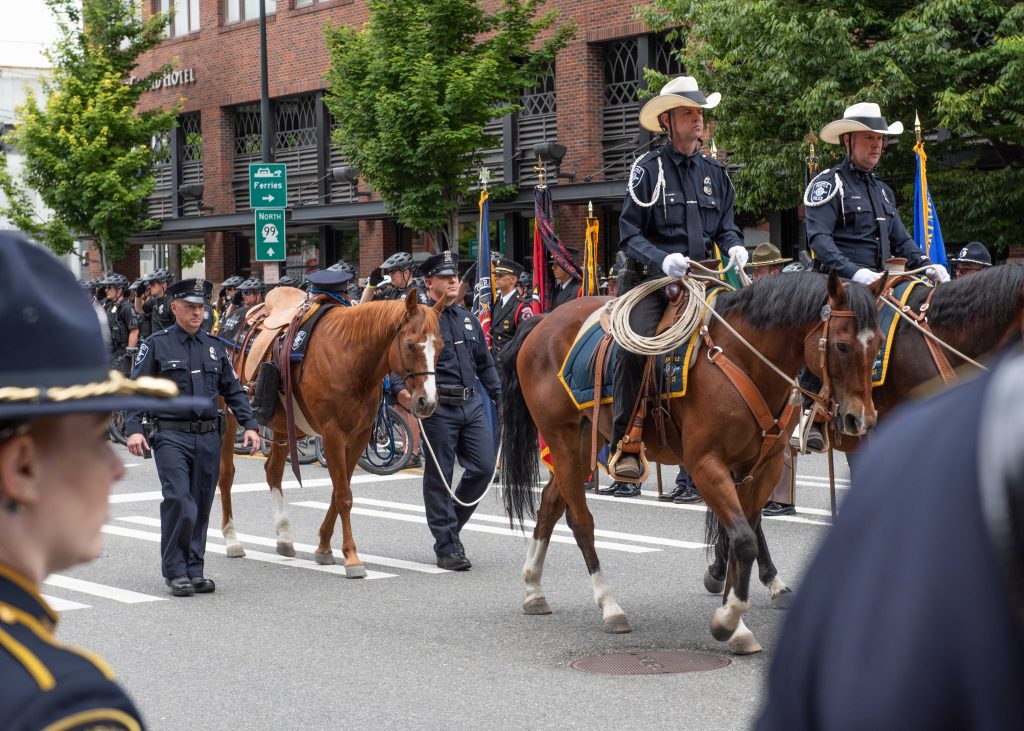 One of the Seattle Police Department Mounted Patrol Unit's most time-honored assignments is that of the riderless horse, which is a ceremonial practice used to honor officers killed in the line of duty.
The riderless horse is a deeply meaningful part of a fallen officer's memorial procession and is a service that Seattle's Mounted Patrol Unit provides to agencies all over the state of Washington and beyond. Both visually striking and steeped in history and tradition, the riderless horse – sometimes referred to as a caparisoned horse – is an incredibly moving part of the memorial procession.
At the Seattle Police Mounted Unit, the riderless horse is generally accompanied by two mounted officers and led by an officer on foot, but can also be led by one of the officers on horseback if needed. The horse is outfitted in a western saddle with a halter and lead rope, with backwards-facing boots carefully placed in the stirrups.
The reversed boots silently signify that the officer will ride no more.
When made available, the fallen officer's hat is placed on the saddle horn. Under the saddle rests a saddle pad adorned with the fallen officer's name and badge number, handmade for the Seattle Police Department Mounted Patrol Unit by a local craftsman.
Honor for the fallen is literally woven into these custom wool blankets.
The tradition of the riderless horse dates back to the Napoleonic times of the 1800s, when the reversed boots were meant to represent a fallen warrior's final journey, or a commander's final look back at those he commanded. The riderless horse is a timeless tradition deeply rooted in reverence for our fallen law enforcement heroes. The Seattle Police Department is proud and honored to carry this tradition forward.
Horses have been a cherished part of the Seattle Police Department for almost 150 years.
In the 1880s, horses were used for patrolling remote areas of the City, and for things like prisoner transport and riot control. Patrol horses were briefly phased out as a result of the Longshoreman's Strike in 1934, but in the summer of 1972 the Mounted Patrol Unit (MPU) was reformed, entering into service in 1973 with eight horses, seven officers, and one sergeant.   
At that time, the primary mission of the unit was to patrol the 5,000 acres of City parks. Its secondary mission was crowd control and management during largescale events. In the 1980s the unit further evolved, with patrol duties expanded to include the downtown waterfront business districts and residential areas, in addition to the 5,000 acres of City parks.
Its responsibilities in crowd management continued and it added dignitary protection services to its repertoire.  
When budget shortfalls at the City put the MPU in jeopardy in 2010, it was the Seattle Police Foundation's privilege to launch an intensive fundraising campaign called "Save our Horses" to help preserve this treasured piece of Seattle heritage. That funding commitment extended through 2014, at which point SPD resumed its role in maintaining the unit and it was attached to the West Precinct. In addition to the Save our Horses effort, SPF has purchased horses for the unit since 2003.
Once its future was assured, the MPU's patrol beat was once again broadened, extending from the Seattle Center to the stadiums, and from I-5 to the waterfront. The unit operated with four permanent officers, one sergeant, and six horses. The MPU's primary duties included high-visibility patrol and assisting with 9-1-1 calls in Seattle's busy downtown business district, where cars and bicycles had trouble negotiating traffic and obstacles. MPU officers also have the distinct advantage of being perched 10 feet off the ground, which allows them to see and be seen for several City blocks in these congested downtown environments.
In 2019 the MPU was moved to the Collaborative Policing Bureau, which expanded the MPU's patrol beat, making it citywide.
The MPU began reintroducing the patrol horses to community members throughout the City of Seattle, and not just the tourist areas in downtown. Some of these communities had never seen the police horses and others had not seen them in over 30 years. It was a great success and reinforced the idea of the horse as not only just a vehicle, but a true community ambassador of the Seattle Police Department.
SPF's support of the MPU is ongoing, including things like ongoing training with Buck Brannaman and the McGinnis Meadows Cattle & Guest Ranch, facility improvements, and the purchase of new horses. Our most recent investment included the purchase of two patrol horses, Doobie and McLovin, who joined the unit in the summer of 2021. In 2022, the MPU was assigned to the Special Operations Bureau, joining SWAT, K-9, the Arson Bomb Squad (ABS), and the Harbor Patrol Unit.
In 2023 the Mounted Patrol Unit transitioned once again and became part of SPD's Relational Policing Unit, which falls under the umbrella of the Professional Standards Bureau. Relational Policing is a great fit for this Unit, as community-building is a key strength. The highly visible and approachable horses draw people of all ages and from all walks of life, enabling rewarding connections between Mounted Patrol Unit officers and members of the community.
Horses are natural peacekeepers, known for their ability to soothe anxiety, reduce stress, and help mitigate trauma.
The Unit has six horses and one pony. There are five officer positions and one sergeant position allocated. The Unit's primary duties are providing law enforcement services and community outreach/engagement. The MPU deploys all throughout the City on emphasis patrols, serving the community at large. As the needs arise, the MPU also serves neighboring cities that no longer have mounted units, for special honors and ceremonies including Line of Duty Deaths.  
The Mounted Patrol Unit follows the Buck Brannaman style of horsemanship which dates back over 100 years. Its approach was developed right here in the Pacific Northwest by known master horsemen and brothers Tom and Bill Dorrance, who are lauded as among the founders of the natural horsemanship movement. The two had a profound impact on fellow horsemen Ray Hunt and Buck Brannaman, who was Hunt's student. Buck is widely known for his uncanny ability to calm unruly horses and was the inspiration for the book 'The Horse Whisperer' by Nicholas Evans, which was later made into a movie of the same name starring Robert Redford.
In their effort to grow their understanding of Buck's style, in 2016, the MPU met renowned trainer and Buck Brannaman protégé Shayne Jackson at the Buck Clinic he hosts in Spanaway. Shayne has studied with Buck exclusively for over two decades and practices Buck's style of horsemanship at the McGinnis Meadows Cattle & Guest Ranch in Libby, Montana.
After that meeting, Shayne served as an ongoing mentor to the Seattle Police Mounted Patrol Unit, overseeing the progress of the unit and helping it achieve and sustain excellence.
In 2018, SPF was honored to award the MPU a grant to fund the unit's training at McGinnis Ranch. This is an excellent example of how your support of the Seattle Police Foundation helps provide the Seattle Police Department with opportunities to advance employee development. 
In November of 2023, the City invested in specialized horsemanship training for the Unit's full-time members and its auxiliary riders, this time with expert clinician Joe Wolter, who traveled to Seattle from Texas to provide the three-day workshop. SPF stepped up to provide breakfast and lunch for the duration of the training, after funding shortfalls impacted the available budget.
Explore more Seattle Police Foundation content: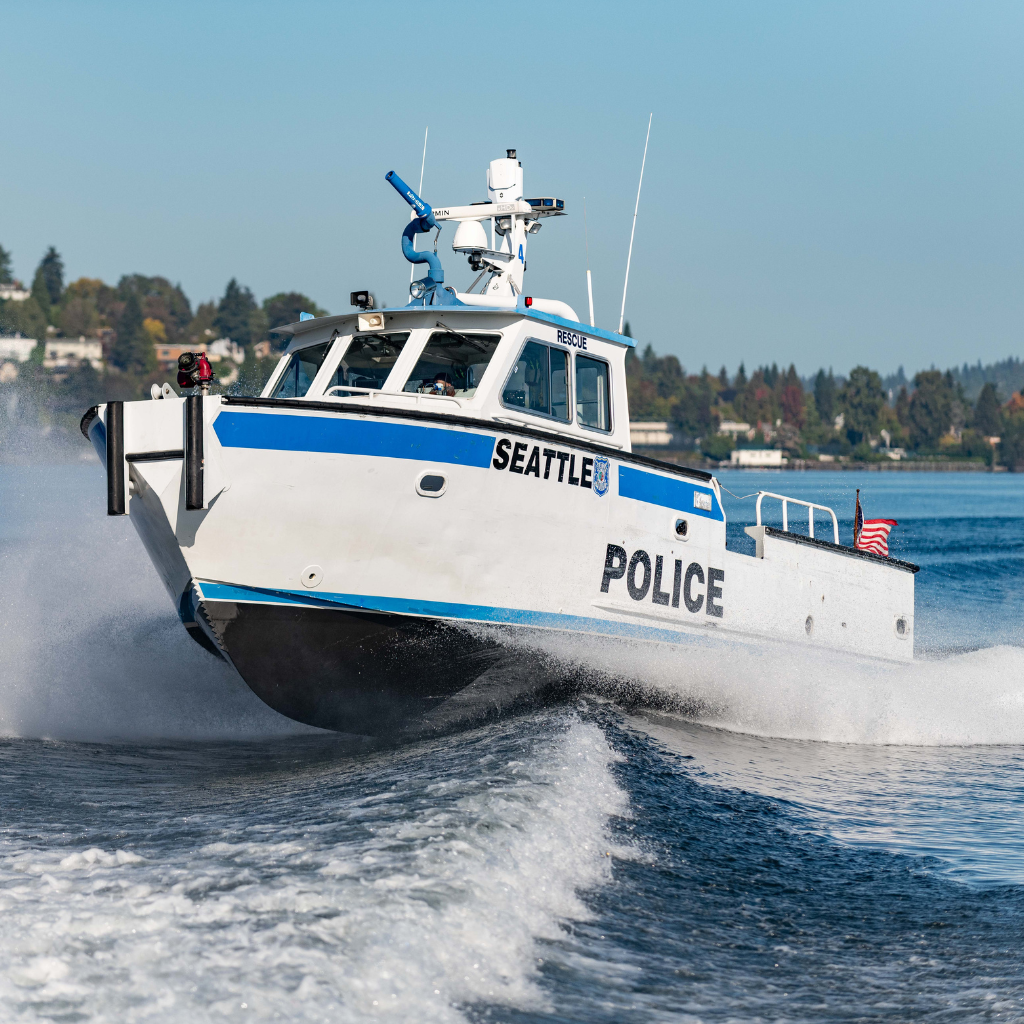 Learn more about SPD's historic Harbor Patrol Unit!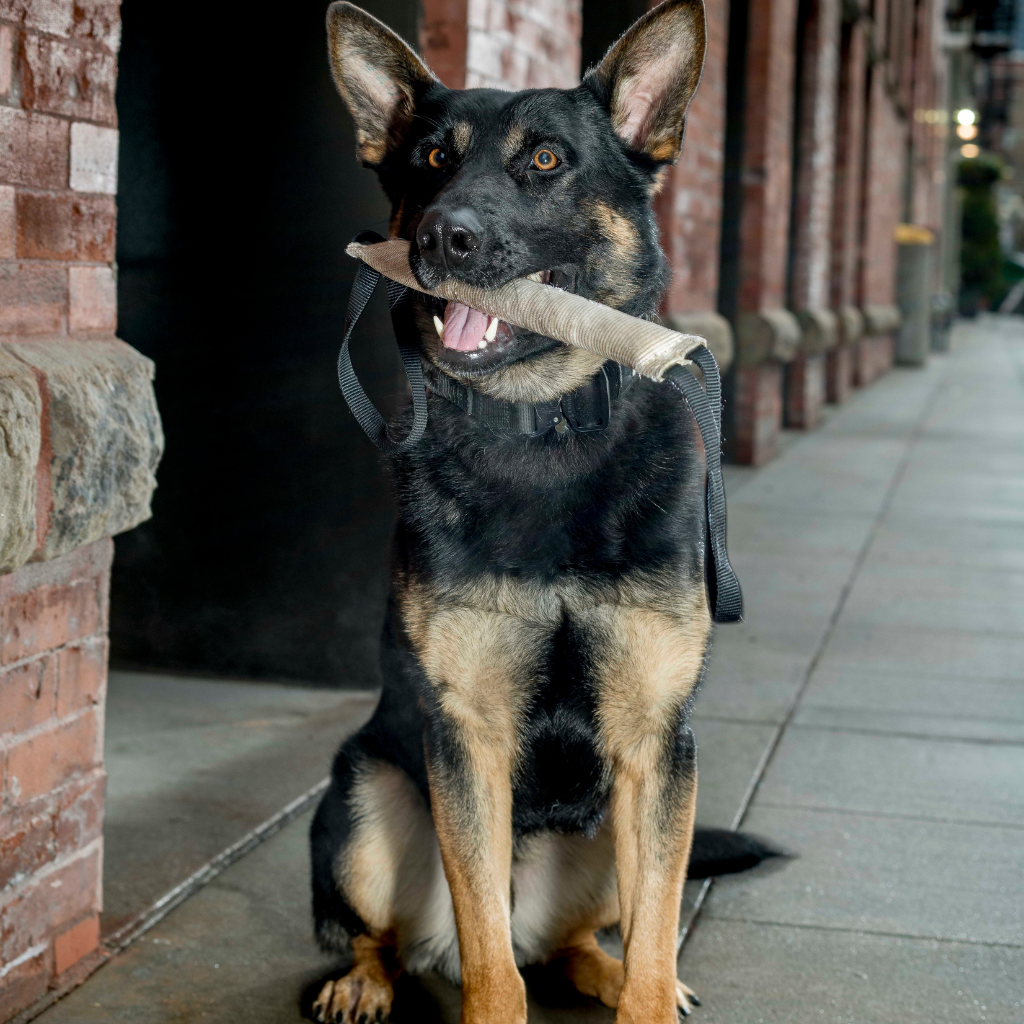 Learn more about SPD's finest and furriest!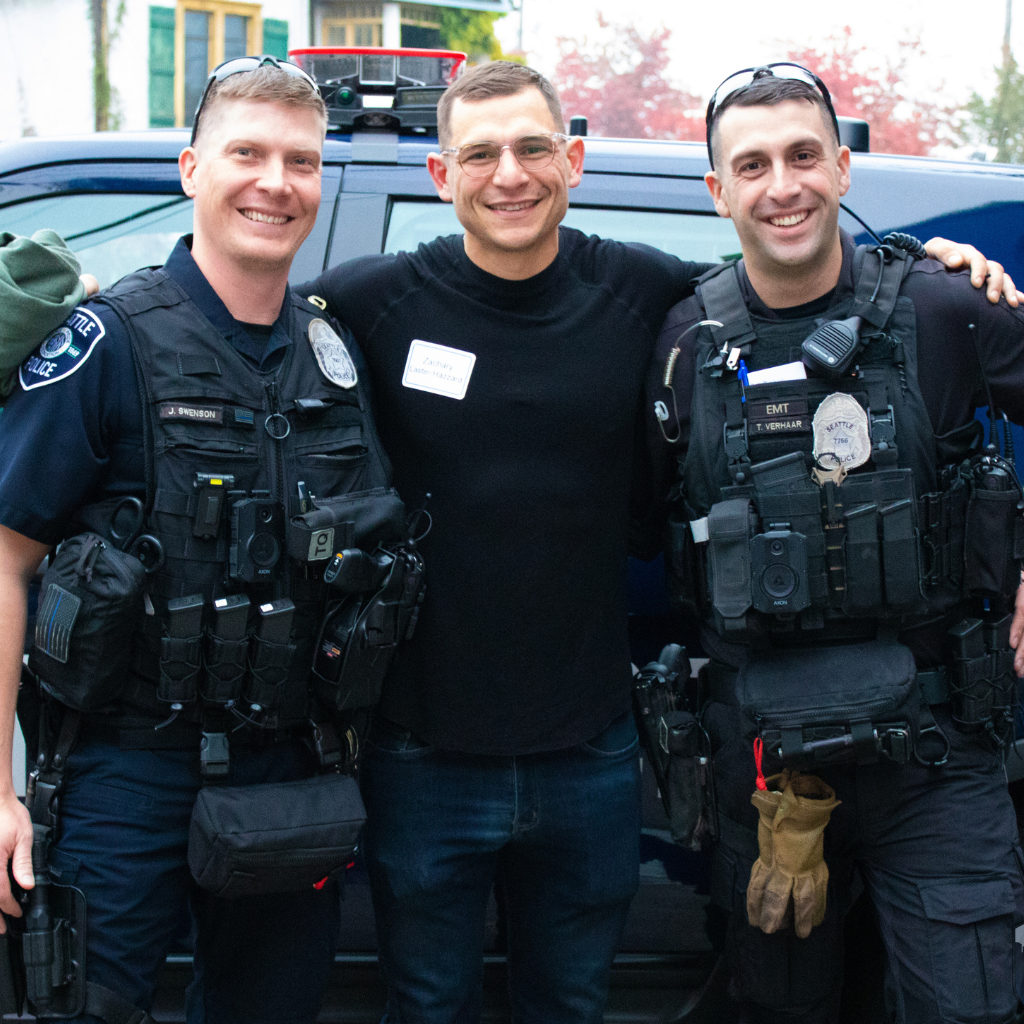 SPD's EMT Unit saves lives! Learn more about the Unit here.