Mounted Patrol Unit
Mounted Patrol Unit
We are hosting the inaugural Sponsor-a-Horse fundraiser to support the horses of the Mounted Patrol Unit! Your donations help pay for new police horses, equipment, facility improvements, training, and much more. In short, your generosity helps this much-loved Unit thrive and grow! Read our media advisory here.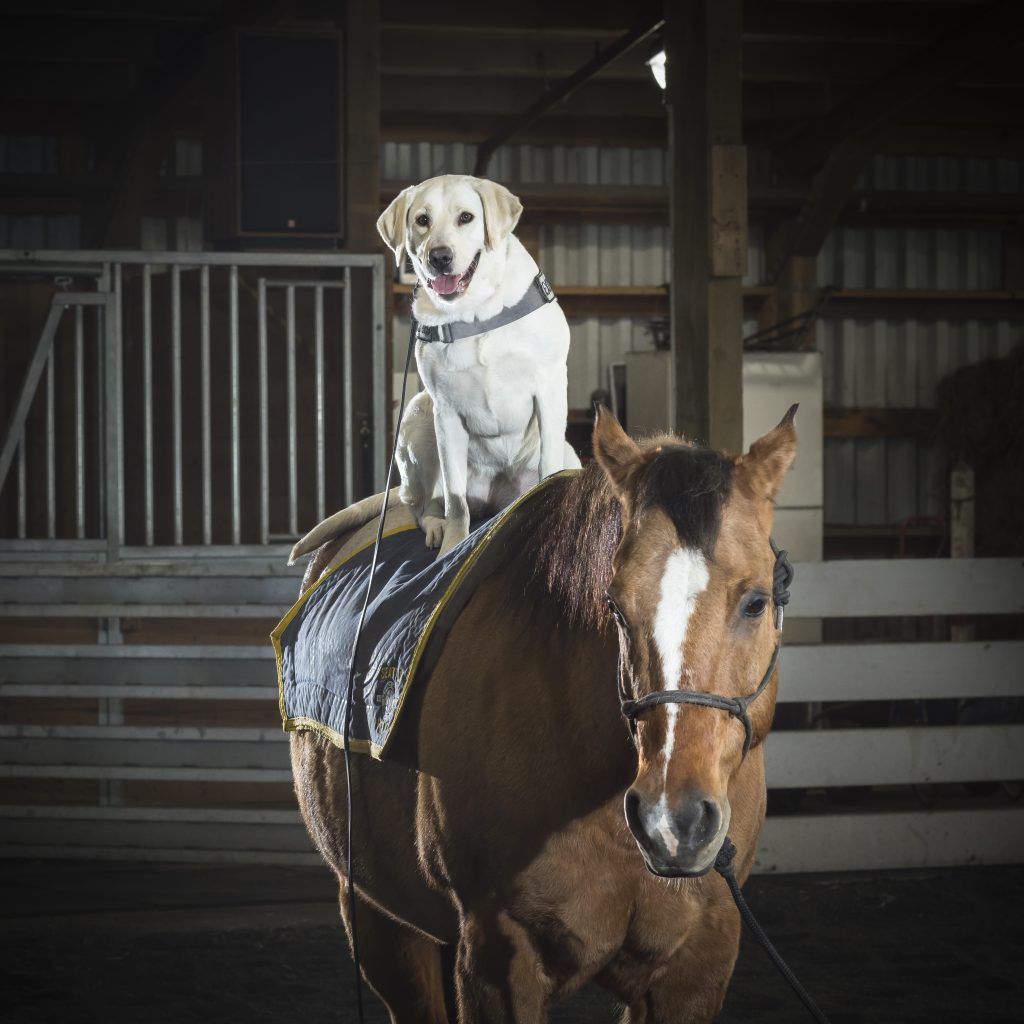 Practically from the moment the Seattle Police Foundation opened its doors in 2002, we've provided support to the Seattle Police Department's Mounted Patrol Unit (MPU). One of our earliest purchases brought Police Horse Blaze into the fold, who served the Seattle community for a total of 10 years. One of our more recent investments, made in 2021, welcomed Police Horses Doobie and McLovin, both of whom have long careers in front of them.
In addition to purchasing horses, we help fund facility improvements and specialized training for the horses and officers of the MPU.
Your support of the Seattle Police Foundation helps preserve and maintain cherished Seattle institutions like the Mounted Patrol Unit. Make a donation today to help us provide for the MPU.
Explore the content below to learn more about this historic unit!
Meet the Horses of the Mounted Patrol Unit
Click the images below to see the full-size version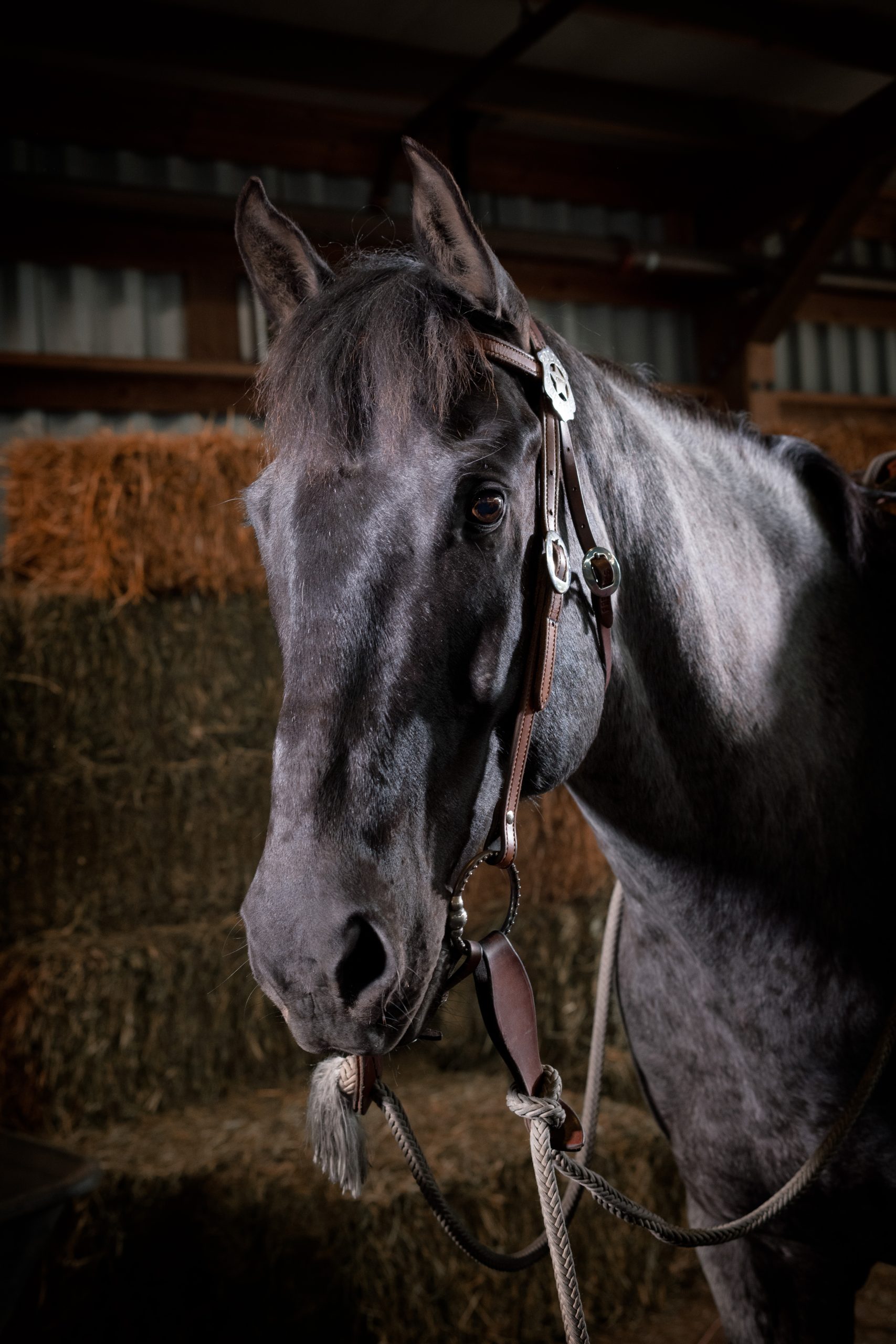 Police Horse Blucher
PH Blucher is very particular about who rides him. This is due to his long and established Hancock bloodline. The bloodline was established in 1923 and is known for its build, stamina, and intelligence. He loves show tunes and massages! Blucher is often seen rubbing his own hocks, stomping his foot, and lip syncing to the Kiss classic, "I Was Made for Loving You."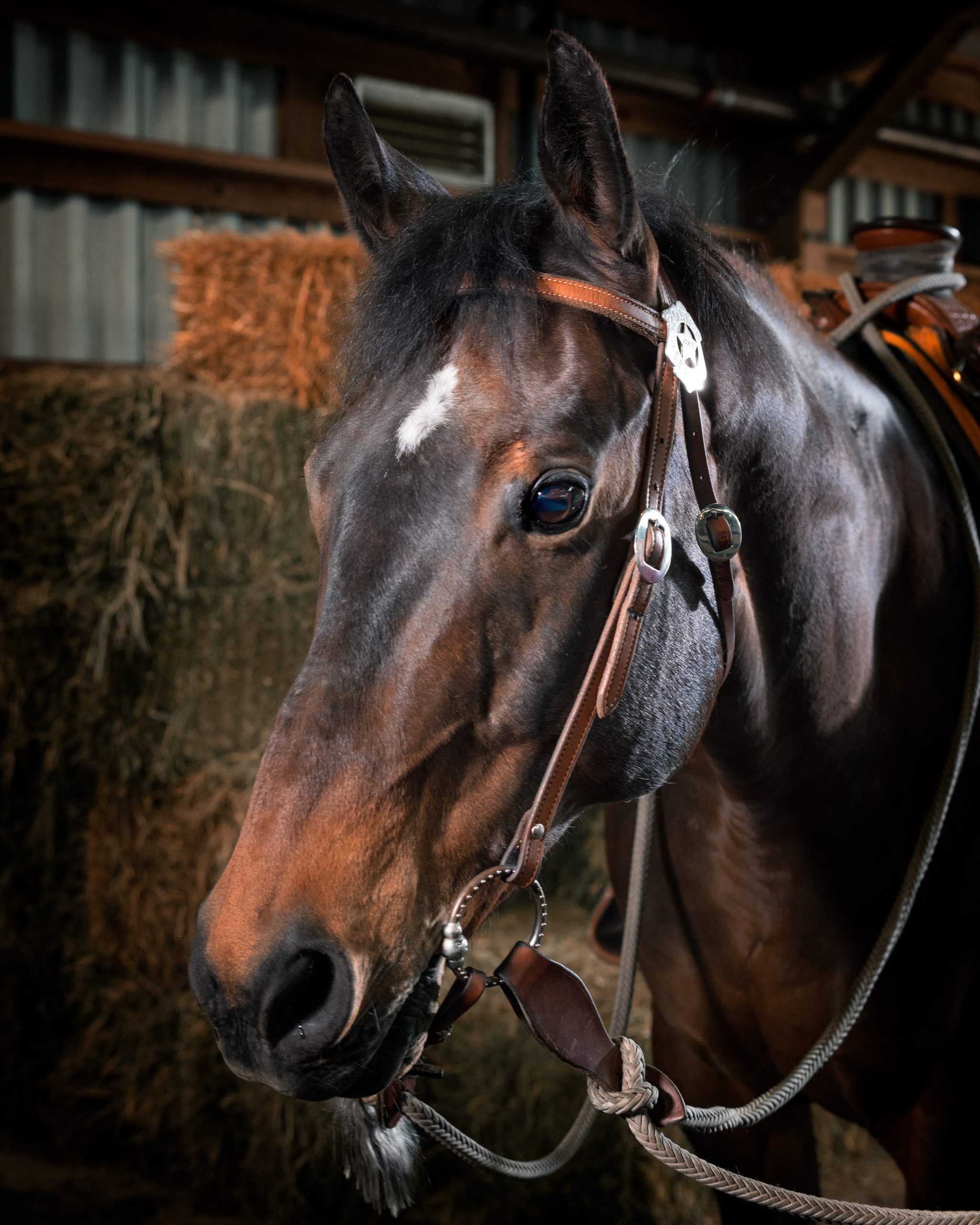 Police Horse Chance
PH Chance was born with a club foot, but you would never know it. He has always had a 'can do' attitude and has never let his disability hold him back from accomplishing his dreams. He likes to be called by his formal name 'Sir Chance-a-lot.' He has become an ambassador for new auxiliary riders and does his due diligence to fill the gaps in their riding education. Being one of the oldest in the string he has really found a connection with Dierks Bentley's "I Hold On."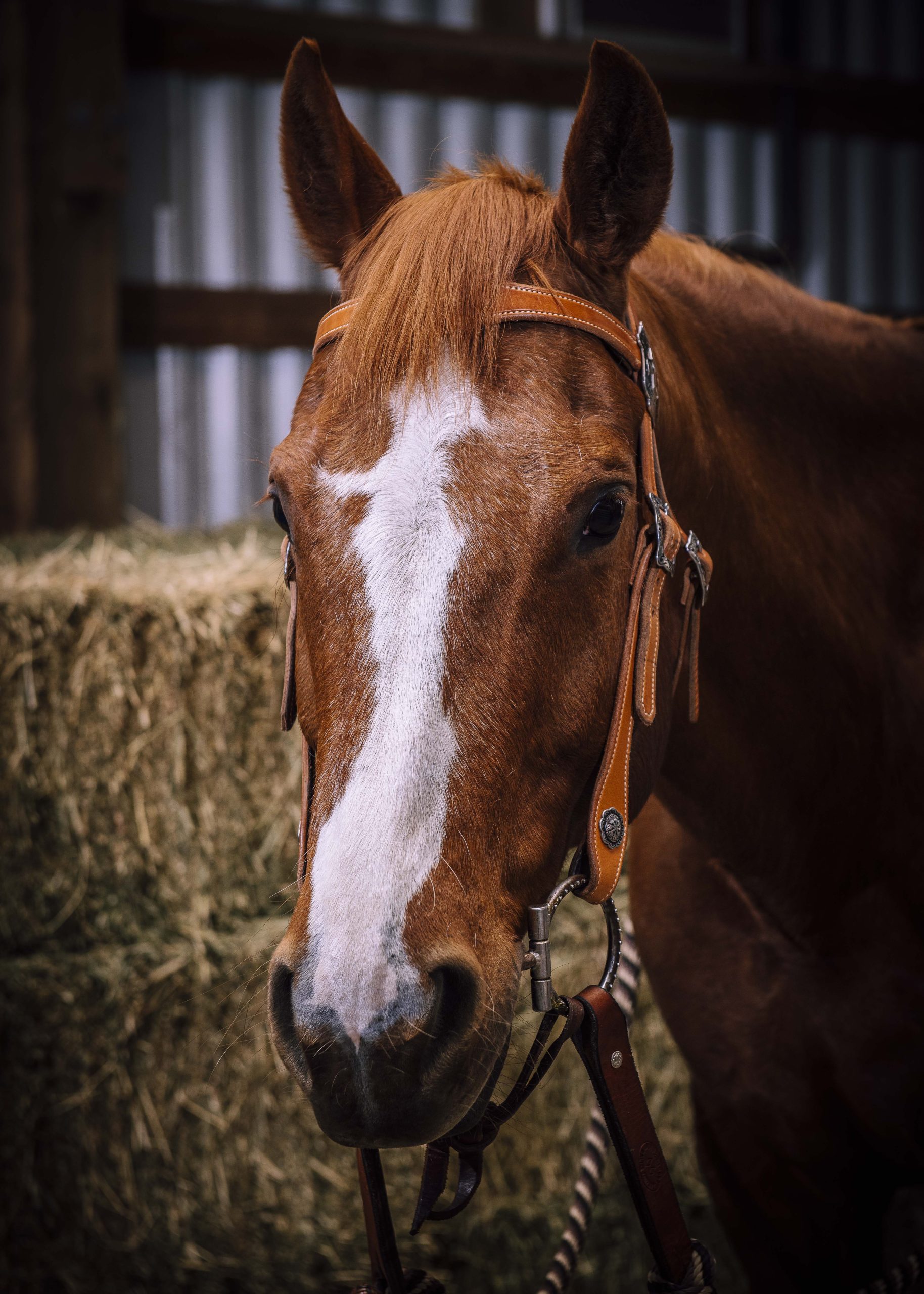 Police Horse Felix
PH Felix started life in Austin, TX. He dreamed of moving to the Pacific Northwest, and with his lifelong friend Li'l "Buzz" Sebastian, migrated to Olympia to pursue his career in cutting. There was only one rub: he's afraid of cows. Felix is now finding his stride with the Seattle Police Department Mounted Patrol Unit. He enjoys his new job roaming Seattle's urban streets, finding new friends, and has fallen completely in love with the Emerald City. This may be because one of his all-time favorite songs is "Best of You" by the Foo Fighters.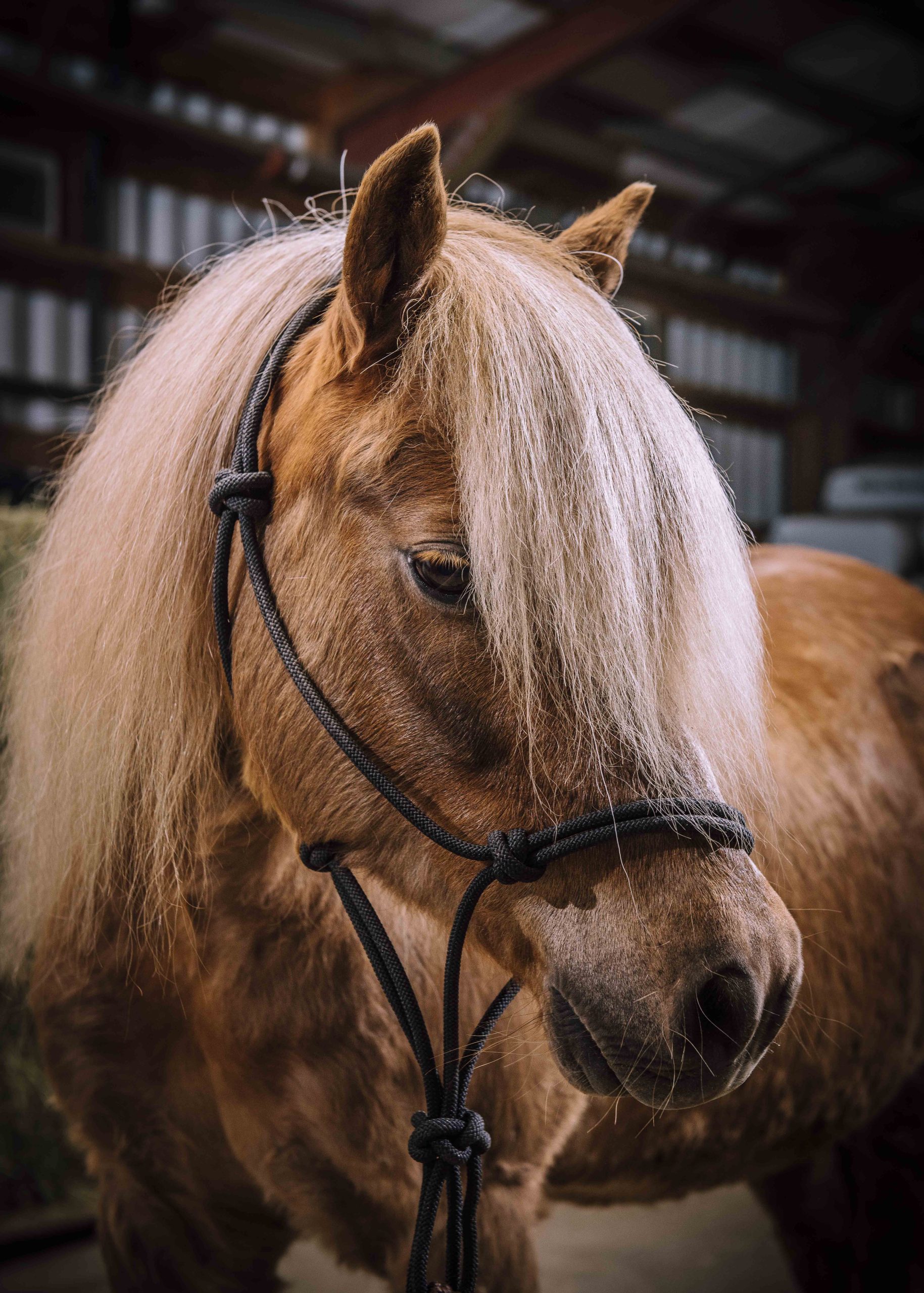 Police Pony Lil' "Buzz" Sebastian
Lil' Sebastian was named by Miss Nuutinen's 5th grade class at Adams Elementary School in Ballard. His best and closest friend is PH Felix, who gave him the nickname "Buzz" because of the sound he makes when he whinnies. He followed Felix into public service but always had a dream of being a member of the Mounted Patrol himself. He walks the aisles each night to "Foxy Lady," by Seattle's own Jimi Hendrix.
Fun fact: Lil' Sebastian is a certified Level 1 Miniature Therapy Horse!
Police Horse McLovin
Police Horse McLovin started life out working as a ranch horse in Hood River Oregon alongside his best mate Holly. It's been quite the change of scenery for him, and he lets you know it. But his tough feet and strong demeanor have proved priceless in his transition from ranch horse to Police Horse. He always brings the country to the city with the Brother's Osborne hit, "It Ain't My Fault."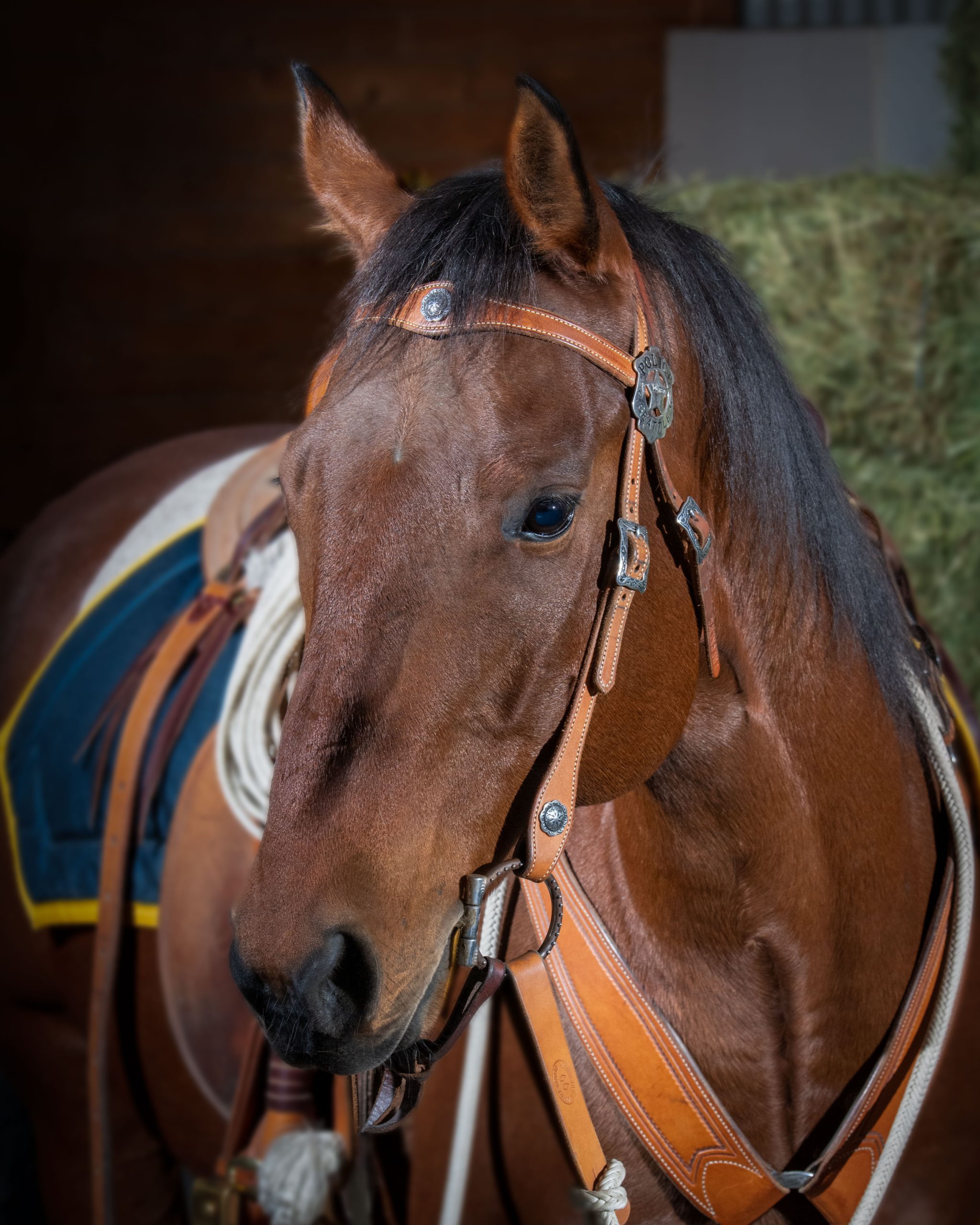 Police Horse Doobie
Police Horse Doobie started life out working as a ranch horse in Hood River Oregon; he also migrated into "Mounted Shooting," but proved to have a little too much go and not enough whoa. He's made lifelong friends with PH Felix, who understands what it means to come from another region of the country.  He's currently finding his stride within the unit and convinced his old roommate Heidi to move out to Seattle as well. When passing his stall, one might hear Pink Floyd's "Wish you Were" emanating from within.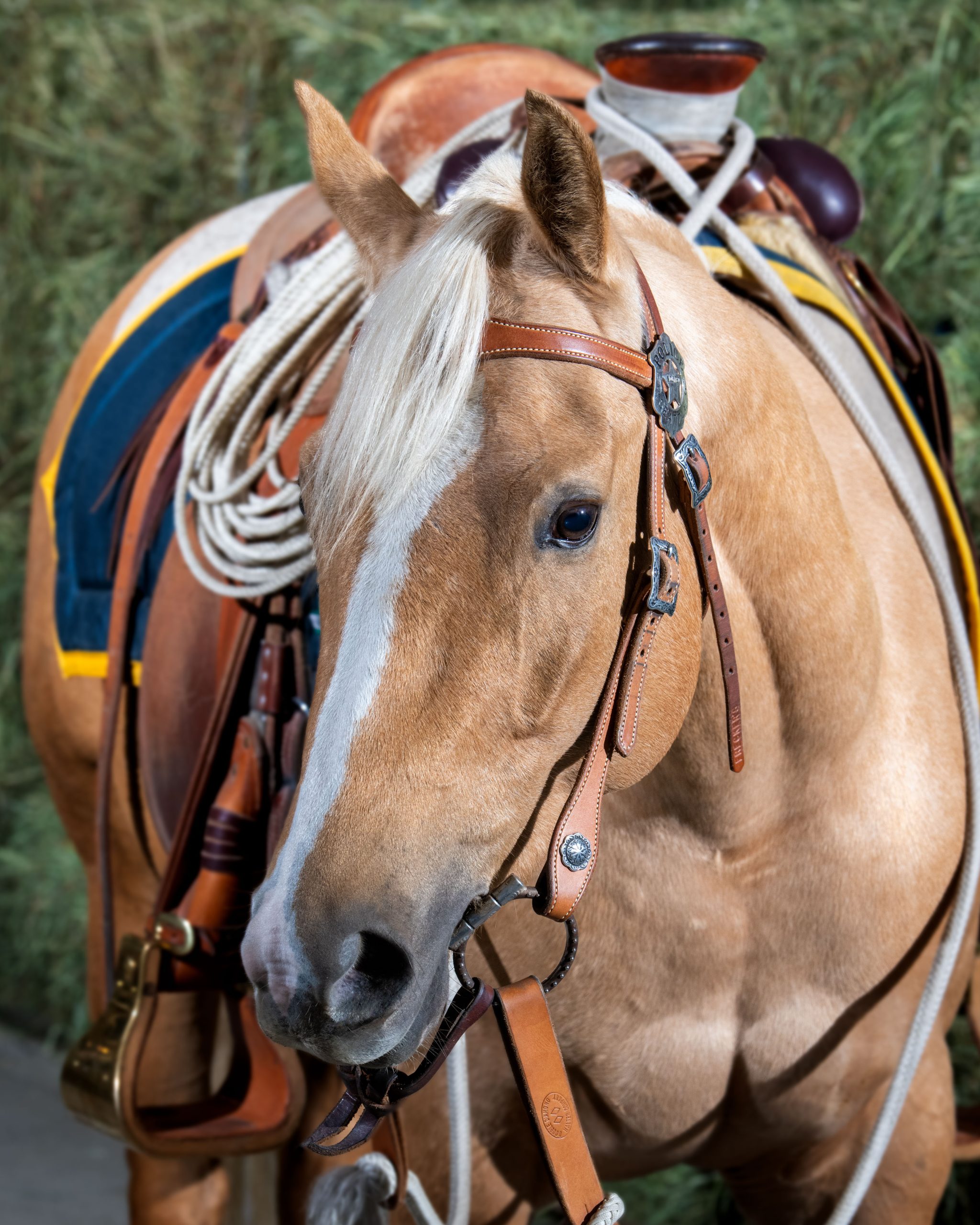 Police Horse Reno
Reno is the youngest of the bunch, and like Heidi and Holly, hails from Oregon. He started out English; but Western was in his heart. He is still a year away from full-time work due to his young age but is adjusting nicely. He's had a few scrapes with Blucher and Heidi during his stay; but it seems they've worked out an understanding. He's excited and eager and will be a great addition to the string. He's been listening to a lot of Tim McGraw's "Humble and Kind," cuz one day he's gonna fly.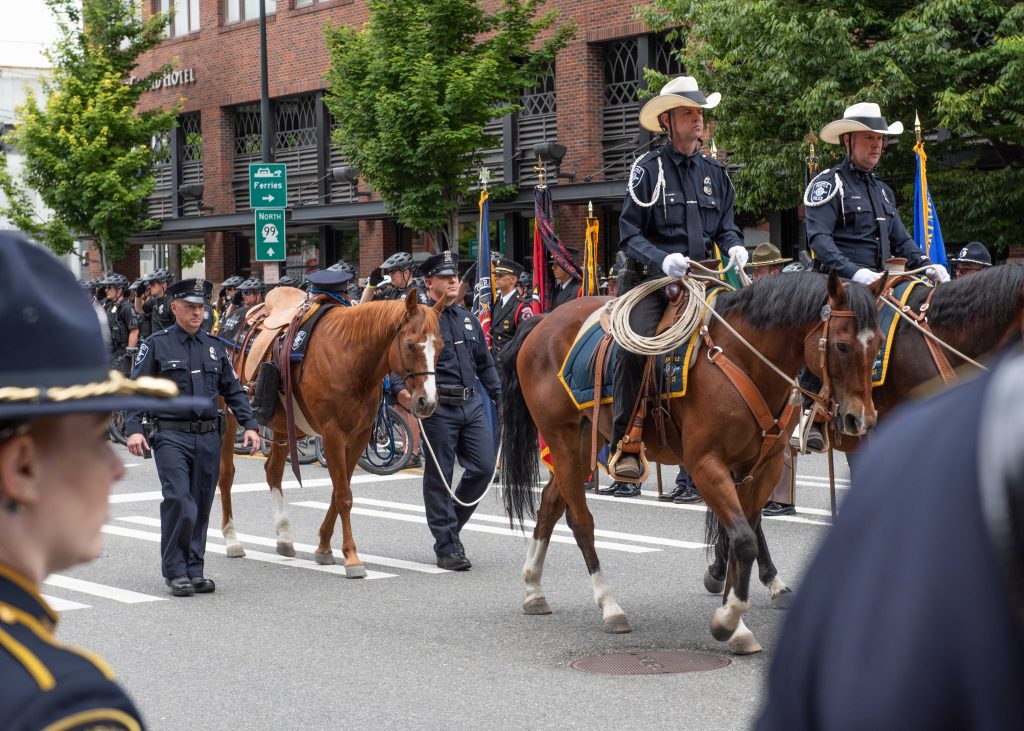 One of the Seattle Police Department Mounted Patrol Unit's most time-honored assignments is that of the riderless horse, which is a ceremonial practice used to honor officers killed in the line of duty.
The riderless horse is a deeply meaningful part of a fallen officer's memorial procession and is a service that Seattle's Mounted Patrol Unit provides to agencies all over the state of Washington and beyond. Both visually striking and steeped in history and tradition, the riderless horse – sometimes referred to as a caparisoned horse – is an incredibly moving part of the memorial procession.
At the Seattle Police Mounted Unit, the riderless horse is generally accompanied by two mounted officers and led by an officer on foot, but can also be led by one of the officers on horseback if needed. The horse is outfitted in a western saddle with a halter and lead rope, with backwards-facing boots carefully placed in the stirrups.
The reversed boots silently signify that the officer will ride no more.
When made available, the fallen officer's hat is placed on the saddle horn. Under the saddle rests a saddle pad adorned with the fallen officer's name and badge number, handmade for the Seattle Police Department Mounted Patrol Unit by a local craftsman.
Honor for the fallen is literally woven into these custom wool blankets.
The tradition of the riderless horse dates back to the Napoleonic times of the 1800s, when the reversed boots were meant to represent a fallen warrior's final journey, or a commander's final look back at those he commanded. The riderless horse is a timeless tradition deeply rooted in reverence for our fallen law enforcement heroes. The Seattle Police Department is proud and honored to carry this tradition forward.
Horses have been a cherished part of the Seattle Police Department for almost 150 years.
In the 1880s, horses were used for patrolling remote areas of the City, and for things like prisoner transport and riot control. Patrol horses were briefly phased out as a result of the Longshoreman's Strike in 1934, but in the summer of 1972 the Mounted Patrol Unit (MPU) was reformed, entering into service in 1973 with eight horses, seven officers, and one sergeant.   
At that time, the primary mission of the unit was to patrol the 5,000 acres of City parks. Its secondary mission was crowd control and management during largescale events. In the 1980s the unit further evolved, with patrol duties expanded to include the downtown waterfront business districts and residential areas, in addition to the 5,000 acres of City parks.
Its responsibilities in crowd management continued and it added dignitary protection services to its repertoire.  
When budget shortfalls at the City put the MPU in jeopardy in 2010, it was the Seattle Police Foundation's privilege to launch an intensive fundraising campaign called "Save our Horses" to help preserve this treasured piece of Seattle heritage. That funding commitment extended through 2014, at which point SPD resumed its role in maintaining the unit and it was attached to the West Precinct. In addition to the Save our Horses effort, SPF has purchased horses for the unit since 2003.
Once its future was assured, the MPU's patrol beat was once again broadened, extending from the Seattle Center to the stadiums, and from I-5 to the waterfront. The unit operated with four permanent officers, one sergeant, and six horses. The MPU's primary duties included high-visibility patrol and assisting with 9-1-1 calls in Seattle's busy downtown business district, where cars and bicycles had trouble negotiating traffic and obstacles. MPU officers also have the distinct advantage of being perched 10 feet off the ground, which allows them to see and be seen for several City blocks in these congested downtown environments.
In 2019 the MPU was moved to the Collaborative Policing Bureau, which expanded the MPU's patrol beat yet again, making it citywide. Under Chief Adrian Diaz (an assistant chief at the time), a new mission statement was created for the Unit:
Mounted Patrol Unit Mission: Our Singular Pursuit is to Fulfill the Seattle Police Mission by Forging a Community through Feel, Timing and Balance.
The MPU began reintroducing the patrol horses to community members throughout the City of Seattle, and not just the tourist areas in downtown. Some of these communities had never seen the police horses and others had not seen them in over 30 years. It was a great success and reinforced the idea of the horse as not only just a vehicle, but a true community ambassador of the Seattle Police Department.
SPF's support of the MPU is ongoing, including things like ongoing training with Buck Brannaman and the McGinnis Meadows Cattle & Guest Ranch, and the purchase of new horses. Our most recent investment included the purchase of two patrol horses, Holly and Heidi, which joined the unit in the summer of 2021. Thanks to our amazing SPF donors who hand-selected names for the duo!
In 2022, the MPU was assigned to the Special Operations Bureau, joining SWAT, K-9, the Arson Bomb Squad (ABS), and the Harbor Patrol Unit. The unit has six horses and one pony. There are five officers and one sergeant position allocated. The unit's primary duties are providing law enforcement services and community outreach/engagement. The MPU deploys all throughout the City, serving the community at large. As the needs arise, the MPU also serves neighboring cities that no longer have mounted units, for special honors and ceremonies including Line of Duty Deaths.  
The highly visible and approachable horses draw the young and old alike, enabling rewarding connections between Mounted Patrol Unit officers and members of the community. Horses are natural peacekeepers, known for their ability to soothe anxiety, reduce stress, and help mitigate trauma.
The Mounted Patrol Unit follows the Buck Brannaman style of horsemanship which dates back over 100 years. Its approach was developed right here in the Pacific Northwest by known master horsemen and brothers Tom and Bill Dorrance, who are lauded as among the founders of the natural horsemanship movement. The two had a profound impact on fellow horsemen Ray Hunt and Buck Brannaman, who was Hunt's student. Buck is widely known for his uncanny ability to calm unruly horses and was the inspiration for the book 'The Horse Whisperer' by Nicholas Evans, which was later made into a movie of the same name starring Robert Redford.
In their effort to grow their understanding of Buck's style, in 2016, the MPU met renowned trainer and Buck Brannaman protégé Shayne Jackson at the Buck Clinic he hosts in Spanaway. Shayne has studied with Buck exclusively for over two decades and practices Buck's style of horsemanship at the McGinnis Meadows Cattle & Guest Ranch in Libby, Montana.
Since that meeting, Shayne has served as a mentor to the Seattle Police Mounted Patrol Unit, overseeing the progress of the unit and helping it achieve and sustain excellence.
"We are privileged to have this level of collaboration with one of the top horsemen in the world; with the end goal of making our unit one of the best in the country," said Mounted Patrol Officer Stephan Arulaid.
In 2018, SPF was honored to award the MPU a grant to fund the unit's training at McGinnis Ranch. This is an excellent example of how your support of the Seattle Police Foundation helps provide the Seattle Police Department with opportunities to advance employee development. 
Explore more Seattle Police Foundation content: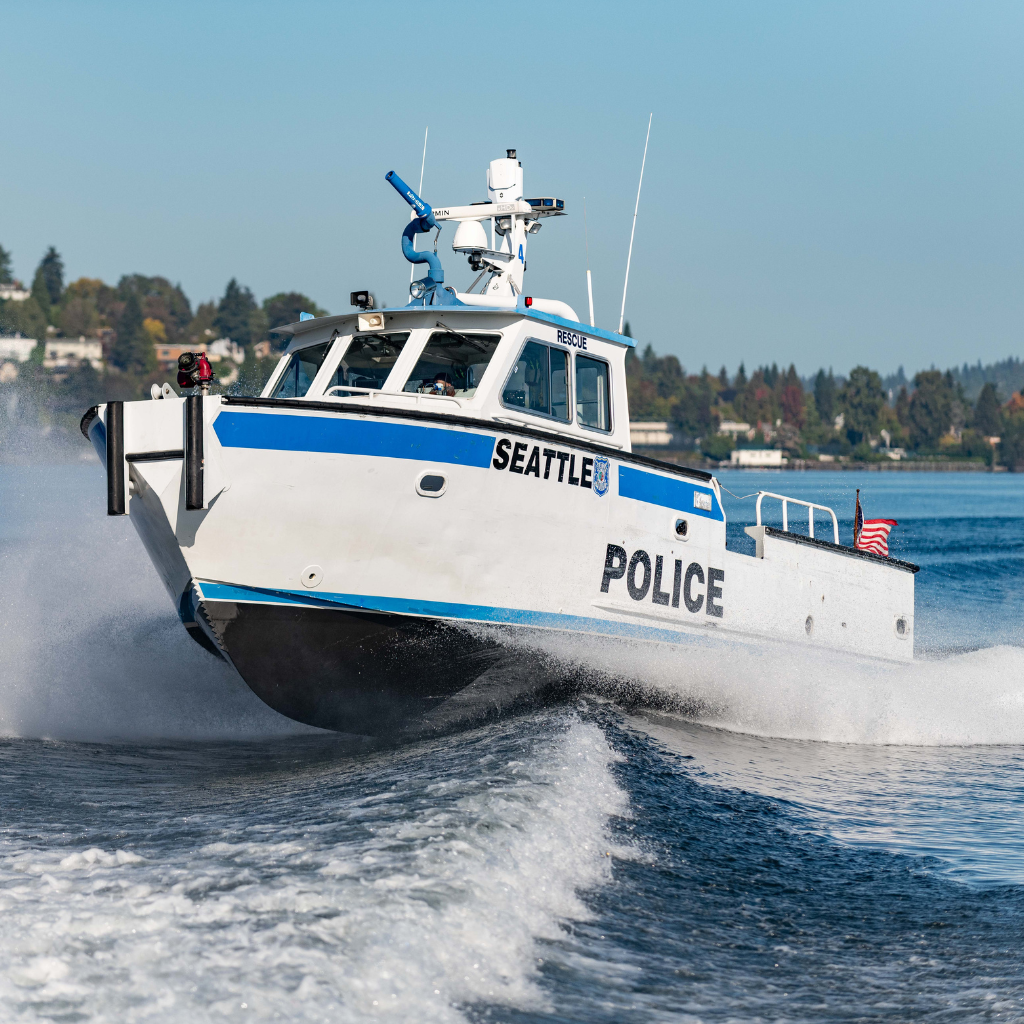 Learn more about SPD's historic Harbor Patrol Unit!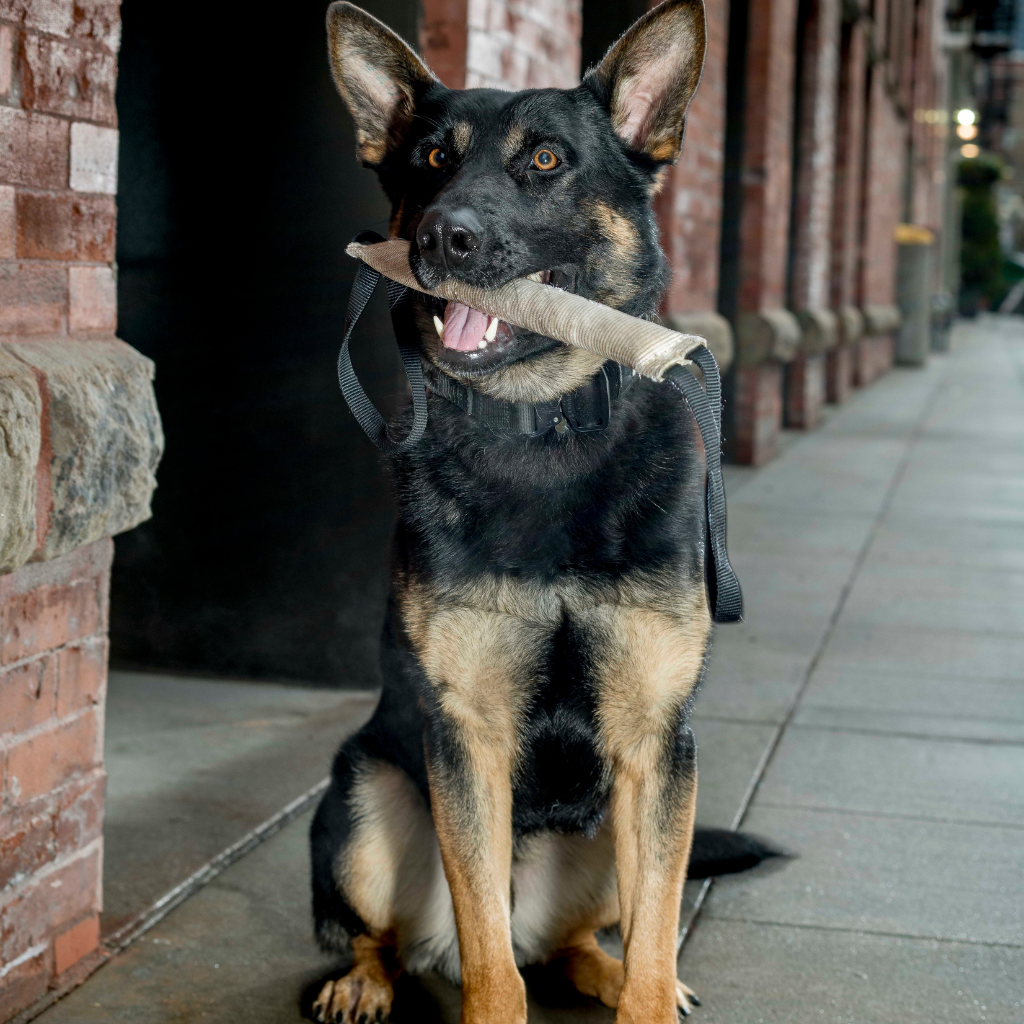 Learn more about SPD's finest and furriest!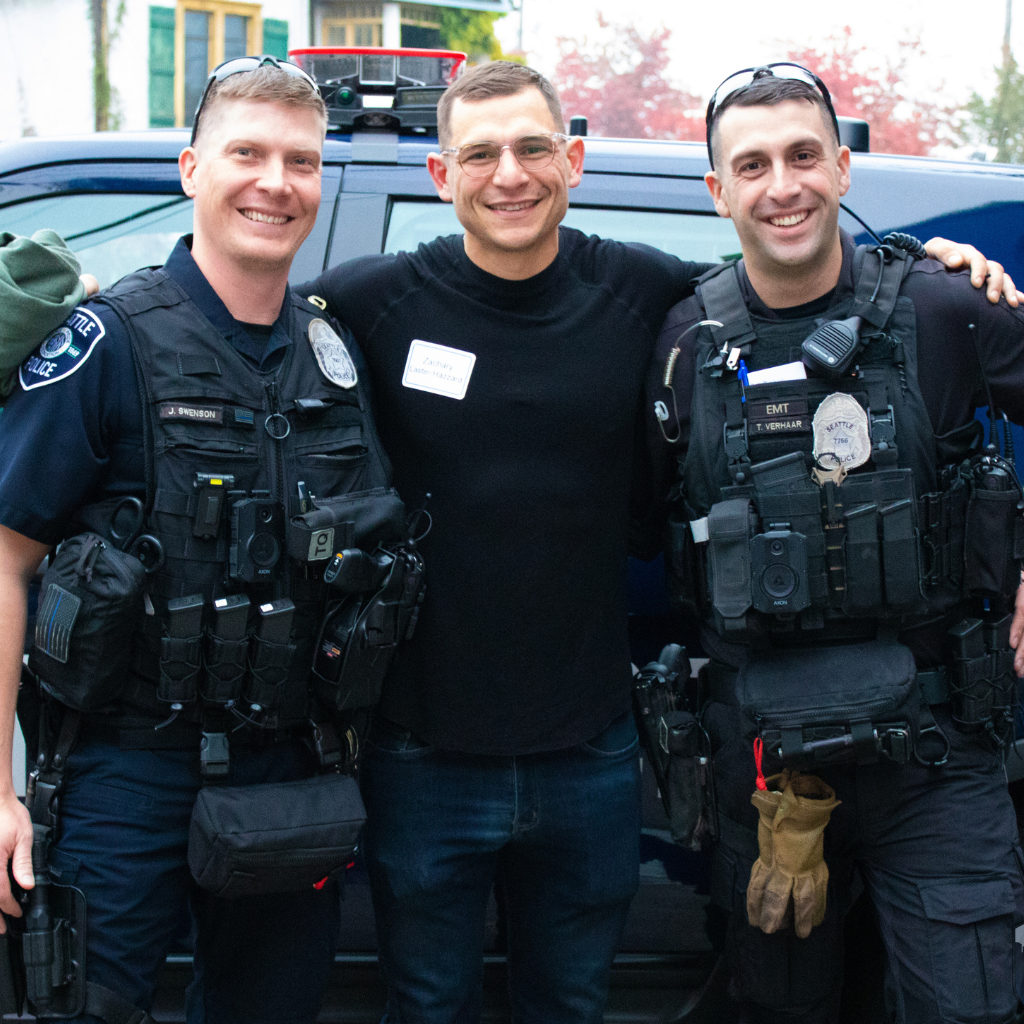 SPD's EMT Unit saves lives! Learn more about the Unit here.